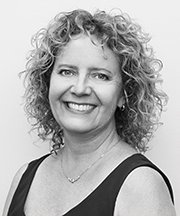 About J.J.
TRI-LINGUAL
Born and raised in Montreal, JJ relocated to the United States (she promises not to bring the Canadian winters with her!) in 1986, where she married her husband and raised two children. She is fluent in French, English, and Spanish. JJ began her career as an executive assistant in New York City where she handled executive relocations both nationally and internationally (French expatriates). This helps JJ today because she is able to work with foreign buyers and cater to their needs. JJ's greatest success is when she finds that perfect fit for her client based on their lifestyle and knowing what they want. She is meticulous and pays close attention to detail making sure nothing is missed in the contract negotiations. You will love her honesty, genuine personality, and exceptional follow up.
INTERVIEW ME
When JJ first meets with her clients, she makes them interview her in order to make an educated decision on whether to hire her, based on their expectations and the data and marketing tools she brings to the table. JJ makes her clients comfortable by keeping them well informed and up-to-date on the process via phone calls, texts, and emails. JJ studies the market data to remain ahead of market trends to better equip her clients to make timely decisions. Her goal is to manage client expectations by sharing the most recent information available.
SETTING EXPECTATIONS
JJ takes great pride in educating her clients about the Real Estate process. Educated consumers are not as nervous because they know what to expect. JJ listens, understands her client's lifestyle, and digs deeper into their way of life to help find the right home in the right community. She spends her time studying the market and examining local trends in order to always find the best deal.
INDUSTRY LEADER
JJ has always enjoyed working with industry leaders and this is the reason for her choosing the dynamic team of professionals at Echo Fine Properties. She has previously worked as a field sales representative for a Fortune 500 medical diagnostic company. As a medical sales representative, JJ earned national sales awards in consecutive years. Long hours, constant communication, and finding a way to get the deal done helped JJ excel. Let JJ put her talents to work for you. You might just learn a little French along the way!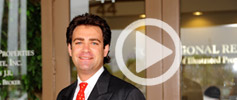 Jeff's video blog. Learn all the Tips and tricks of buying and selling Palm Beach Gardens real estate from Jeff himself.
Tune in now!
Jeff feels that picking your agent is like picking your doctor for delicate surgery. You want someone with an impeccable reputation, vastly experienced in negotiations...
Learn More

With over 8.9 Million Internet hits per month from CHRISTIE'S alone, Jeff's affiliations with Illustrated Properties, Leading Real Estate Companies of the World, Luxury Real Estate, Luxury Portfolio...
Learn More