One of the reasons Echo Fine Properties is affiliated with Illustrated Properties is the strength and size of its Affiliate program. The purpose of these affiliates is to extend the reach of our marketing and advertising beyond the local area, both nationally and internationally to:
Buyers both relocating to our area, and
Buyers of 2nd homes.
Illustrated Properties belongs to all the best and most well-developed real estate networks in the industry.
Below is Illustrated Properties' Global Network. At Illustrated Properties we understand that the right buyer for your home might not live around the corner. In this global marketplace buyers are coming to Florida from all over the world.
Each network we belong to sends us qualified buyer referrals. We also reap the benefits of having our listings promoted on all the networks' websites and through various other marketing venues.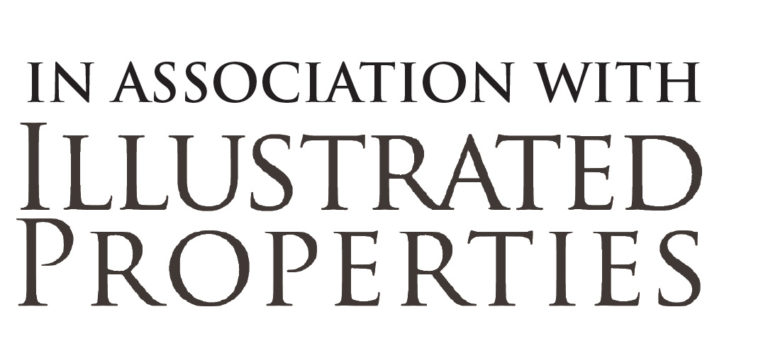 Florida's # 1 Independent Real Estate Firm. Illustrated Properties are a
top-25 National Brand with over 58 offices and 3,000 plus associates strong.

A worldwide collection of top brokers representing the finest luxury properties across the globe, Who's Who in Luxury Real Estate has been leading the real estate industry since 1986. This hand-selected group of more than 130,000 professionals with properties in more than 70 countries collectively sells over $300 billion of real estate annually, making it the most elite and comprehensive luxury real estate network in the world.
Ylopo is a next-generation Complete Digital Marketing Solution for the most successful real estate agents, teams, and brokerages in the country. Ylopo works with the top Real Estate professionals in every major market in the United States and Canada. Ylopo's cutting edge websites, home search technology, and social media marketing combine to provide real estate agents with the digital solution they need to stay more connected with their consumers and ahead of the competition.
Echo Fine Properties is proud to be the exclusive real estate brokerage for PBHFA – the premier South Florida trade organization with global reach. PBHFA consists of active hedge fund professionals, venture capitalists, ultra-high net worth investors, family offices, investment bankers, academics, and a wide variety of financial experts.
Members are primarily domiciled in Florida but hail from Eastern Europe, Ireland, England, Germany, South America, The Caribbean, Africa, and the rest of the United States. South Florida has quickly become a global financial hub attracting ultra-high net worth individuals and families from around the world. The near perfect weather conditions, massive recreational opportunities, superior communication and office infrastructure, diverse housing availability, wide variety of educational choices, a well-heeled and active investor community, topped off with zero state income tax makes Palm Beach County and South Florida THE ideal domicile for hedge funds and other financial oriented businesses.
PBHFA's goals include providing a unique flow network amongst its members and educating the public in regards to the positive attributes that hedge funds and other financial companies bring to the region. The Association serves this purpose by hosting a variety of informal meet & greets across South Florida and Palm Beach County, presenting seminars and other educational events on all facets of the financial world, as well as providing opportunities for networking and deal making amongst its members.
Hi Jeff. Hope all is well with you and your loved ones. I have not thanked you for your help on the sale of 107 Resort Lane. I appreciate your...
Read More >
To Jeff and his team, There are not sufficient adjectives to describe how fabulous Jeff and his team have been. They are informed, honest,...
Read More >
My husband Craig and I sold our home in the PGA in May 2004. We were very fortunate to have Jeff Lichtenstein as our broker for this transaction....
Read More >
Home ECHOnomics...57 Guarantees When You List With Us
With our Home ECHOnomics Guarantee of 57 promises to make sure everything that is supposed to happen, happens, you'll have the best in your corner. So let the Joy, the Beauty, the Logic and the Power of Home ECHOnomics work for you.
How Much Is
My House Worth?
Determine your home's estimated value based on recent home sales in your area
Powered by BoldLeads
Email me when my dream home hits the market