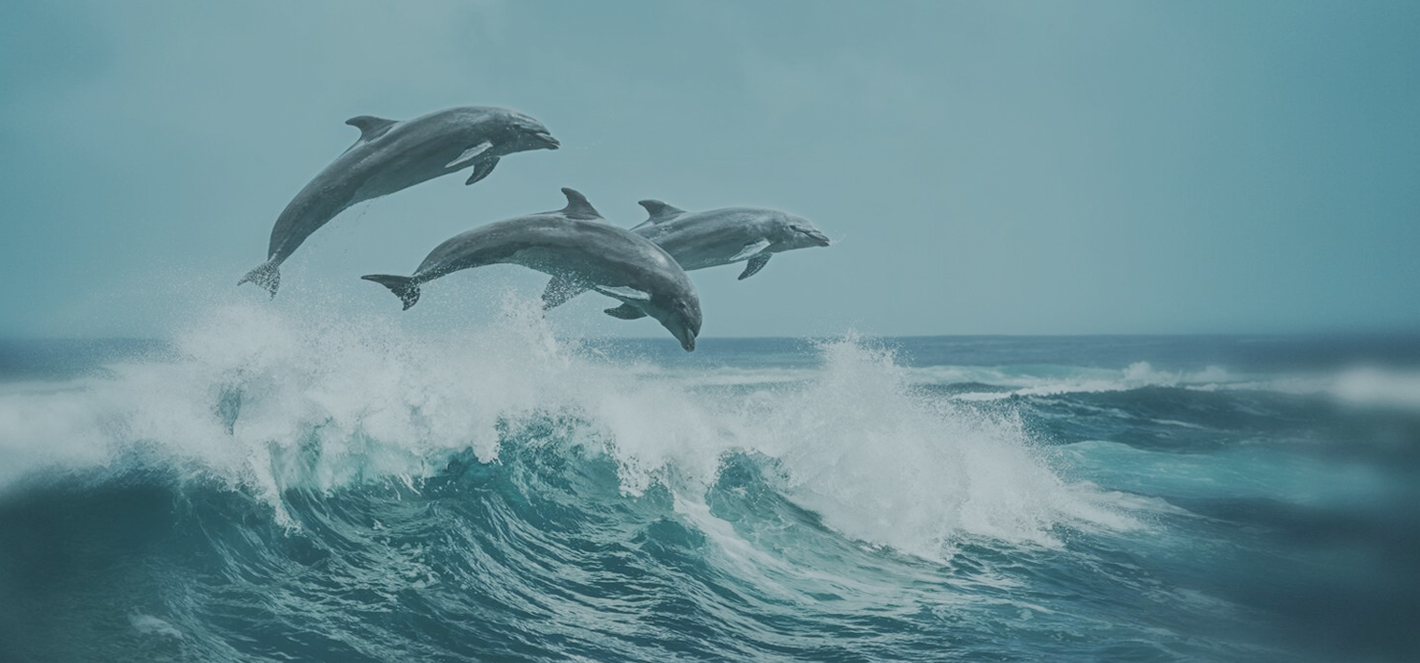 Join The Next Wave Of Real Estate
Tired of doing it all yourself, consider this, we are a team of 40 experts that are all dedicated to getting the best listings selling them for the best price possible. inspired by the teamwork, intelligence and communication of a dolphin pod, we work with you in locating the finest homes and qualified buyers perfect for them. When you are ready to talk about working with us, call Jeff for a confidential conversation 561.346.8383.
Here's what an Echo partnership offers:
A true family pod atmosphere where the entire team works to together. We care.
Real-world hands-on training. From how to get started, real world sales meetings, how to focus on buyside or listing leads to role playing.  We won't let you fail.
Relationship lead sources

Organic Leads from our own state of the art website
Organic Leads from our massive database and custom reports we do.
8 page In-house brochure and postcard design
We have an exclusive with Ylopo, the premier social media Buyer and Seller lead generation resource.  Ylopo works with Facebook.  They identify Buyer and Sellers earlier on in the process before they go to Zillow or others. Also generate 7 Seller Facebook ads throughout the process.
We still buy Zillow leads

Echo Email Reports going out to over 300 subdivisions.
In-House photography.  Day, night, drone.  No rainy day insurance.
In-House social media.
In-House photo-journalist with ability to not only feature homes but videos on networking with various businesses, your own shows, and more.
Game-changing website with too many features to list and top ranking on Google. Happy to fill you in on the details.
Commission plans that fit your needs.  We pay everything and do everything for you, free.
Leading edge and easy to use backend systems.
Closing coordination, entering listings, and little things like getting your brochures/balloons/and even Jeff's famous cookies ready for your open house. So you can just go.
Fun and meaningful charity events.
Great office space available and killer location PGA/Turnpike. Get anywhere in 15 minutes with LA Fitness Center and restaurants next door.
Luxury affiliates.
Our branding is fun, luxurious, consistent and the best in our market.
Our Client Concierges are local. Here are the advantages in what we offer:
Realtor.com just sends leads to your inbox. They are not scrubbed by a human.
Zillow has a feature where a human being does talk to your leads but that person is in some distant call center. Not local.
So our leads are not just scrubbed but they are locally scrubbed by a local person who knows our market and knows you, the realtor.
And having an exclusive with Ylopo brings in exclusive Facebook buyer/seller relationships. Seller relationship leads give you a huge advantage.
How it works: Ylopo has a working relationship with Facebook and is able to bring in leads that typical Facebook ads cannot generate. These leads are also generated at the beginning stages of people's searches–meaning they haven't hit Zillow, Realtor.com etc.
Dear Jeff, This message is long overdue, but I don't want to miss letting you know what a pleasure it has been working with Sophie in the...
Read More >
With working together with Will it was an excellent experience. His support during the whole selling was exceptional. All the time he had an...
Read More >
Andrew is an outstanding agent to work with. I chose him initially as he had an excellent, long standing grasp of the market in my neighborhood....
Read More >
Home ECHOnomics...57 Guarantees When You List With Us
With our Home ECHOnomics Guarantee of 57 promises to make sure everything that is supposed to happen, happens, you'll have the best in your corner. So let the Joy, the Beauty, the Logic and the Power of Home ECHOnomics work for you.
How Much Is
My House Worth?
Determine your home's estimated value based on recent home sales in your area
Powered by BoldLeads
Email me when my dream home hits the market