Caribbean Islands
Gated : No
Club Membership : No
No-Fee Community : No
Caribbean Islands
Homes for Sale
SOLD
13
SOLD
11
A5 S Sierra Linda Avenue Out Of State, OU 00000
3 Beds / 2/1 Baths / 2,300 Sqft

Puerto Rico
| | LOCATION | PRICE | BEDS | BATHS | SQFT | $/SQFT | LOT SIZE |
| --- | --- | --- | --- | --- | --- | --- | --- |
| | 123 Frazer | Frazier Hog Cay | $42,500,000 | 0 | 0 | 0 | 0 | 0 |
| | 22 Riomar | Riomar In Casa De Campo, La Romana, Dominican Republic | $14,500,000 | 5 | 5/1 | 3,969 | $3,654 | 0 |
| | 3 Costamar | Costamar In Casa De Campo, La Romana, Dominican Republic | $9,900,000 | 5 | 5/1 | 14,143 | $700 | 49,610 |
| | 0 Beach House, Paradise Island | Enclave Of 5 Private Villas. With Security. | $7,500,000 | 4 | 4 | 3,200 | $2,344 | 0 |
| | 63 Punta Aguila | Punta Aguila In Casa De Campo, La Romana, Dominican Republic | $5,900,000 | 8 | 13 | 24,756 | $239 | 0 |
| | 6600 Est. Nazareth St. Thomas Vi | Water Point Estates | $5,700,000 | 7 | 5/1 | 5,500 | $1,037 | 38,768 |
| | 1 Southeast Harbor Estates | Southeast Harbor Estates | $4,900,000 | 6 | 7/1 | 12,050 | $407 | 217,800 |
| | 8-9 Vistamar | Vistamar In Casa De Campo, La Romana, Dominican Republic | $4,300,000 | 7 | 7/1 | 14,574 | $296 | 76,262 |
| | 1 Trunk Bay | Trunk Bay | $4,250,000 | 5 | 5 | 6,000 | $709 | 0 |
| | 10 Barranca Este | Barranca Este In Casa De Campo, La Romana, Dominican Republic | $3,950,000 | 6 | 6/1 | 9,633 | $411 | 64,680 |
| | 10 Bahia Chavon | Bahia Chavon In Casa De Campo, La Romana, Dominican Republic | $3,900,000 | 5 | 5/1 | 9,106 | $429 | 23,773 |
| | 7 Las Lomas | Las Lomas In Casa De Campo, La Romana, Dominican Republic | $3,650,000 | 7 | 7 | 14,154 | $258 | 34,445 |
| | 5 Las Lomas | Las Lomas In Casa De Campo, La Romana, Dominican Republic | $3,450,000 | 6 | 9 | 13,455 | $257 | 32,378 |
| | 33 Riomar | Riomar In Casa De Campo, La Romana, Dominican Republic | $3,200,000 | 7 | 7/1 | 5,249 | $610 | 0 |
| | 20 Darsena | Darsena In Casa De Campo, La Romana, Dominican Republic | $3,200,000 | 9 | 8/1 | 11,151 | $287 | 0 |
| | 27-27a Las Cerezas | Las Cerezas In Casa De Campo, La Romana, Dominican Republic | $3,200,000 | 4 | 5/1 | 1,181 | $2,710 | 1,181 |
| | 0 Undisclosed Casa Decampo | Casa Decampo | $3,100,000 | 5 | 5/1 | 11,000 | $282 | 0 |
| | 45 Punta Aguila | Punta Aguila In Casa De Campo, La Romana, Dominican Republic | $2,950,000 | 5 | 5 | 5,554 | $532 | 23,362 |
| | 4 Riomar | Riomar In Casa De Campo, La Romana, Dominican Republic | $2,600,000 | 0 | 0 | 0 | 0 | 45,090 |
| | 000 Undisclosed | Barranca Este In Casa De Campo, La Romana, Dominic | $2,500,000 | 7 | 6/1 | 12,840 | $195 | 26,307 |
| | 77 Las Canas I | Las Canas In Casa De Campo, La Romana, Dominican Republic | $2,475,000 | 7 | 7/1 | 6,425 | $386 | 6,425 |
| | 20 Las Colinas | Las Colinas In Casa De Campo, La Romana, Dominican Republic | $2,350,000 | 6 | 5/1 | 13,335 | $177 | 13,335 |
| | 7a Bahia Chavon | Bahia Chavon In Casa De Campo, La Romana, Dominican Republic | $2,150,000 | 5 | 5/1 | 8,722 | $247 | 21,216 |
| | 16 Las Cerezas | Las Cerezas In Casa De Campo, La Romana, Dominican Republic | $2,000,000 | 4 | 4 | 8,697 | $230 | 8,697 |
| | 5 Dye Fore Lagos | Dye Fore Lagos In Casa De Campo, La Romana, Dominican Republic | $1,995,000 | 4 | 4/1 | 22,733 | $88 | 22,733 |
| | 1 Las Colinas | Las Colinas In Casa De Campo, La Romana, Dominican Republic | $1,995,000 | 5 | 5 | 4,061 | $492 | 0 |
| | 2 Las Colinas | Las Colinas In Casa De Campo, La Romana, Dominican Republic | $1,700,000 | 5 | 5/1 | 4,061 | $419 | 0 |
| | 53 Las Canas I | Las Canas In Casa De Campo, La Romana, Dominican Republic | $1,650,000 | 4 | 5/1 | 5,611 | $295 | 6,565 |
| | 32 Barranca | Barranca In Casa De Campo, La Romana, Dominican Republic | $1,500,000 | 4 | 4/1 | 0 | 0 | 0 |
| | 12 Las Pinas | Las Pinas In Casa De Campo, La Romana, Dominican Republic | $1,430,000 | 4 | 4/1 | 3,617 | $396 | 4,596 |
| | 10 El Bosque | El Bosque In Casa De Campo, La Romana, Dominican Republic | $1,420,000 | 5 | 5 | 4,305 | $330 | 13,993 |
| | 56 Punta Aguila | Punta Aguila In Casa De Campo, La Romana, Dominican Republic | $1,300,000 | 0 | 0 | 0 | 0 | 44,771 |
| | 49 Golf Villa | Golf Villa In Casa De Campo, La Romana, Dominican Republic | $1,150,000 | 3 | 3 | 3,684 | $313 | 3,684 |
| | 17 Vista Lagos | Vista Lagos In Casa De Campo, La Romana, Dominican Republic | $1,100,000 | 0 | 0 | 0 | 0 | 27,900 |
| | 6 Barranca Este | Barranca Este In Casa De Campo, La Romana, Dominican Republic | $950,000 | 0 | 0 | 0 | 0 | 31,733 |
| | 80 Barranca Este | Barranca Este In Casa De Campo, La Romana, Dominican Republic | $940,000 | 0 | 0 | 0 | 0 | 35,519 |
| | 43 La Catalina | La Catalina In Casa De Campo, La Romana, Dominican Republic | $820,050 | 0 | 0 | 0 | 0 | 32,097 |
| | 44 La Catalina | La Catalina In Casa De Campo, La Romana, Dominican Republic | $782,100 | 0 | 0 | 0 | 0 | 30,612 |
| | 45 La Catalina | La Catalina In Casa De Campo, La Romana, Dominican Republic | $780,175 | 0 | 0 | 0 | 0 | 30,537 |
| | 19 Cajuiles | Cajuiles In Casa De Campo, La Romana, Dominican Republic | $750,000 | 3 | 3 | 2,422 | $310 | 12,637 |
| | LOCATION | PRICE | BEDS | BATHS | SQFT | $/SQFT | LOT SIZE |
| --- | --- | --- | --- | --- | --- | --- | --- |
//= get_the_title() ?>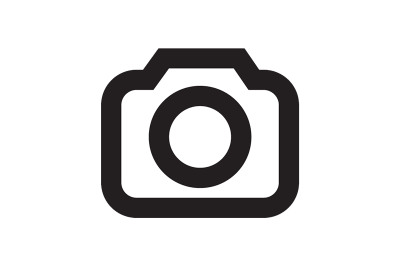 $6,000/mo
5 beds, 5/1 baths, 14,143sqft, $1/sqft, lot size 3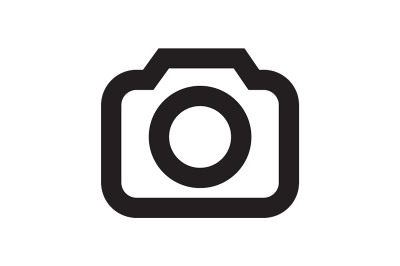 $1,200/mo
4 beds, 4/1 baths, , lot size 3
$1,300,000
A5 S Sierra Linda Avenue | 5950
$300,000
3 beds, 2/1 baths, 2,300sqft, $131/sqft
Caribbean Islands Map
Loading map...
'The Caribbean Islands'. What do these words mean to you? Paradise? A dream holiday? The perfect place to call home?
For many, The Caribbean Islands bring visions of long sandy beaches, tall palm trees swaying in a tropical breeze, and crystal clear waters lapping against pristine shores.
The Caribbean is a region of the Americas that consists of the islands within the Caribbean Sea and the surrounding coasts. There are more than 700 islands, islets, reefs, and cays ranging from tiny and uninhabited islets to large, thriving and bustling towns. Some of the islands are flat and non-volcanic such as The Bahamas, Antigua, and The Cayman Islands, whereas others feature towering mountain ranges such as Jamaica, Martinique, and St. Lucia. The area can be divided into a few different regions: the ABC Islands, the Lucayan Archipelago, the Greater Antilles, and the Lesser Antilles. The Greater Antilles is the most visited region in the Caribbean and includes the Cayman Islands, Dominican Republic, and Jamaica.
The climate is tropical but varies from tropical rain forest, tropical monsoon, and tropical savanna depending upon the island. Hurricane season runs from June to November, although these are more common in the northern islands.
The region is a beautiful place to visit, and has been a firm favorite with tourists for many years. You can visit rain forests, scuba dive among coral reefs, or relax and enjoy a cocktail on a white sandy beach. It is known to be the perfect place for those who want to take a luxury break from everyday life. The Caribbean Islands are the perfect place for a holiday home, and also a wonderful place to call your forever home.
Caribbean Islands Market Status
Caribbean Islands, FL Market Report & Stats
Updated for

April

Apr 2022
Apr 2021Apr 2020
% Diff
Avg Sold Price
-

-

-

-

-

New Properties on Market
-

-

-

-

-

Sold % of Ask Price
-

-

-

-

-

Avg Sold Price/SqFt
-

-

-

-

-
How Much Is
My House Worth?
Determine your home's estimated value based on recent home sales in your area
Powered by BoldLeads