PGA National Housing Market Report for December 2021
PGA National Housing Market Report for December 2021
PGA National has had a bumper month of Real Estate activity!
PGA National is a world-renowned golfing community, located in Palm Beach Gardens, Florida. Owners of PGA National homes are part of an exclusive community that offers services you'll only find at the most distinguished resort clubs.
December PGA Statistics
In December, there were 18 NEW Listings come onto the market.
At the time of writing, there are 14 homes currently ACTIVE – take a look at those listings here.
26 properties went UNDER CONTRACT or PENDING, and 23 homes SOLD throughout December 2021!
Take a deeper look at PGA National statistics HERE. You can check out the full market trends including homes sold by price range, monthly supply of inventory, average sales price, and more!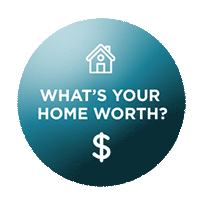 Your PGA National Expert Realtor Team
Jeff Lichtenstein is owner and broker of Echo Fine Properties. If you called him "Mr Information," you'd hit the mark. He sees every interaction as an opportunity and any discussion a chance to learn something. He's an excellent listener — successful Realtors have to be — and a deep thinker. Jeff quarterbacks all facets of the business, comes up with the individual marketing strategy for each home, reviews all marketing materials, showings, and feedback, negotiates each transaction, and supervises the entire closing process.
Craig Heger, Lead Luxury Sales Manager at Echo Fine Properties, says, "You never know who you're going to meet in this business, so I believe in showing up in your best possible light. What is better than standing out in a perfectly tailored suit?!" Just as he loves to dress, he takes the same pride in the details of marketing, listening to a seller's needs, and shopping for builders he represents on speculation homes – and he always helps put on those final touches.  Whether that's designing a perfectly tailored suit or staging a luxury spec house, Craig is a pro at it.
Andrew Seifter wakes up with his heart beating for Real Estate. Within the Echo family, Andrew works closely with our owner, Jeff Lichtenstein as part of the upper management team and inside sales team. He works on the house listings as well as operating as his own Real Estate agent. He is the ultimate helper for the Echo family, assisting our pod with showings, training, marketing, and more!
Jeff Lichtenstein is owner and broker of Echo Fine Properties, a luxury real estate brokerage selling real estate in Jupiter  and homes in Palm Beach Gardens, Florida. He has 20 years of real estate experience, has closed over a 1,000 transactions, and manages over 50 agents in a non-traditional model of real estate that mimics a traditional business model.  Some publications he has been quoted in.
Feel free to ask him a question directly at jeff@EchoFineProperties.com.
We will match you with the perfect
community to fit your needs.
Start Matching
Celebrity Homes
from Beverley Hills
to Palm Beach
Never-before-seen-photos of your
favorite celebrity homes
View More Celebrity Homes
---
Email me when new listings are available!
Email me when my dream home hits the market
Login to view this property
or Create your MyHomes account today?
Don't have an account yet?
In only 30 seconds you will have full access to property, community info and SOLD data you can't get anywhere else.