Waterway Lane
A subdivision ofDelray Beach.
Total Homes : 12
Percentage Available: 16.7 %
Gated : No
Club Membership : No
No-Fee Community : No
Waterway Lane, Fl Market Report & Stats
Updated for

April

Apr 2020
Apr 2019Apr 2018
% Diff
Avg Sold Price
-

-

-

-

-

New Properties on Market
-

-

-

-

-

Sold % of Ask Price
-

-

-

-

-

Avg Sold Price/SqFt
-

-

-

-

-
Relish a true life of luxury at the fantastic community of Waterway Lane, in Delray Beach! This upscale community boasts some of the largest and most extravagant homes in the area, and you'll be amazed at the stunning architecture, expansive outdoor space, attention to detail, and ideal location!
There are twelve single family homes at Waterway Lane, nestled around a quiet cul-de-sac, and just steps from the atmospheric Gulf Stream. Beautiful estates are renowned for their grandeur and incredible finishes, which are often referred to as tropical island style villas, with Old Floridian charm! Choose from a variety of styles and sizes, from three to six bedrooms, and up to 11,000 square foot of living space! You'll find fantastic layouts throughout all homes, with beautiful open floor plans, large, bright living areas, stylish and modern kitchens and bathrooms, and immaculate outdoor areas. Expect luxuries such as wine cellars, cabana baths, marble and hardwood flooring, fireplaces, vaulted ceilings, cooking islands, impact glass, bar area, elevators, wet bars, hot tubs, oversized terraces with waterfront views, and much more! Outdoor space needs to be seen to be believed, with huge swimming pools, private docks, BBQ grills, immaculate lawns, air conditioned garages, and tall palms! Enjoy a secluded and safe lifestyle, in a scenic and lush part of Delray Beach!
As well as being just steps from the Gulf Stream, Waterway Lane is just one block from Delray's pristine coastline, dotted with white sand beaches and photo perfect views! It is also close to the vibrant Downtown area, perfect for an afternoon of shopping, grabbing a bite to eat, or sipping a coffee or cocktail in the stylish cafes and bars. The area features many historic and cultural sites, such as Cornell Park, Addison Gallery, and Delray Beach Historical Society. The popular town is ideal for those who love the outdoors, with a choice of lush public parks, lakesides, water sport activities, golf clubs, and hiking trails. The popular beachside cities of Boynton Beach and Boca Raton are both within a twenty-minute drive, and Delray Beach boasts great transport communications with the rest of Palm Beach County and further afield! Delray Beach is also a favorite with families, with many great schools, playgrounds, and sports clubs.
Delray Beach has grown to become one of the hottest areas for South Florida real estate, and was recently voted the nations #1 'Fun Small Town'! Waterway Lane truly stands out as some of the most stunning real estate in the city, and offers buyers the chance to relish in an upscale Florida lifestyle! Why not take a look at nearby communities such as Palm Greens at Villa Del Rey or Ocean Breeze Estates.
Waterway Lane Map
Loading map...
Waterway Lane Homes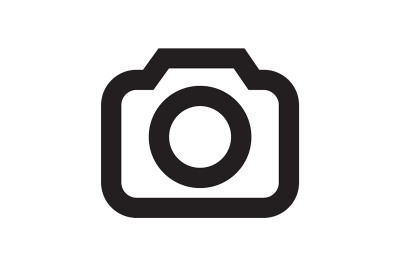 $10,995,000
6 beds, 6/2 baths, 7,827sqft, $1,405/sqft, lot size 27,774
$5,950,000
5 beds, 5/1 baths, 6,292sqft, $946/sqft, lot size 15,000
Waterway Lane Market Stats
Follow the Market Updates on
Waterway Lane
2 reviews

Category:

American (Traditional)



Distance:

0.4 miles

33 reviews

Categories:

Sports Bars, American (Traditional), Pool Halls



Distance:

0.4 miles

125 reviews

Categories:

French, Wine Bars



Distance:

0.4 miles

212 reviews

Category:

Pizza



Distance:

0.4 miles

1 review

Categories:

Tacos, Hot Dogs, Beer Bar



Distance:

0.4 miles

396 reviews

Category:

Vegan



Distance:

0.4 miles

137 reviews

Categories:

Seafood, Bars



Distance:

0.4 miles

13 reviews

Category:

Cafes



Distance:

0.4 miles

69 reviews

Category:

Sandwiches



Distance:

0.4 miles

165 reviews

Category:

Mediterranean



Distance:

0.4 miles
How Much Is
My House Worth?
Determine your home's estimated value based on recent home sales in your area
Powered by BoldLeads