William Shatner, beloved actor, director, and producer, best known for his role as Captain Kirk in the Star Trek movies and television series, is being sued by Peter Sloan, a Florida-based radio host, for $170m.
Sloan is claiming that Shatner is his biological father and has recently begun going by the name "Peter Shatner". Sloan was given up for adoption shortly after his birth, and after digging into his birth records, he claims to have discovered that Shatner had an affair with his birth mother, Katherine Burt, back in 1956. Katherine Burt now goes by the name Kathy McNeil.
If Sloan wins the lawsuit, it may force Shatner to sell his estate at 3674 Berry Drive in Studio City, California. But even that won't be enough to cover the entire suit as the home is only said to be worth $3m.
Click Here for more Celebrity Homes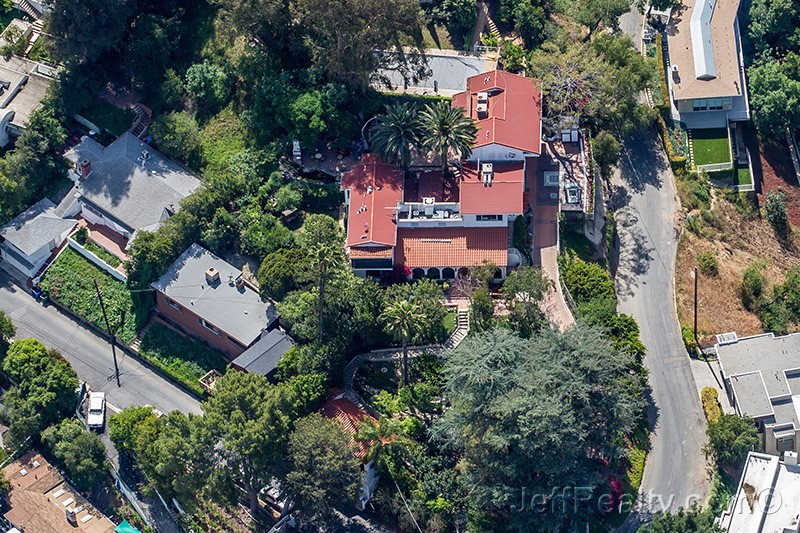 Shatner has been enjoying life with his fourth wife, Elizabeth, at the 4,016-square-foot home with a rectangular pool, guest house, and lots of trees. Shatner has owned the 1925 home since 1975 and up until now it has been the perfect place for the 84-year-old to relax when he is not filming commercials for Priceline, traveling to charity events, or keeping busy with his horses. He and his wife are very involved with the American Saddlebred World Champion Rider Association, which is how they met. Unfortunately, it looks like Shatner's life is about to get somewhat less relaxing in the coming months.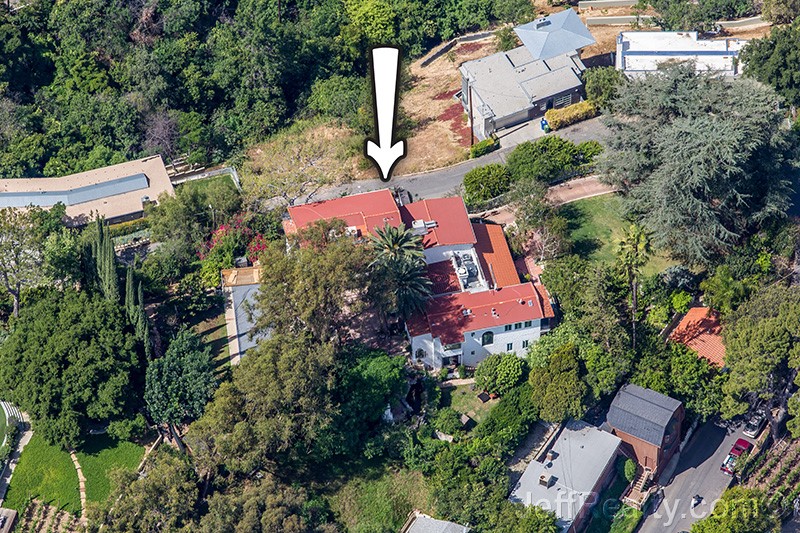 The lawsuit states that Sloan met Shatner in November 1984 on the set of his TV series "T.J. Hooker." According to the lawsuit, Shatner "admitted" he was Sloan's father at the meeting, but when Sloan followed up with a phone call days later, Shatner "became agitated and hung-up the phone."
The suit further states that one of Shatner's representatives called back Sloan and told him Shatner "is totally denying paternity at this point." Sloan wanted to have a DNA test done, but was "rebuffed".
Sloan is demanding a jury trial while seeking $30 million in compensatory damages, $90 million in punitive damages, and $50 million for pain and suffering due to Sloan's claim that Shatner's social media accounts have posted "malicious, libelous and slanderous statements" about him on "Facebook and Twitter".
Perhaps what is further driving the lawsuit is Captain Kirk's support of Donald Trump, as can be seen here in our exclusive photo with famed trainer Phil Williams.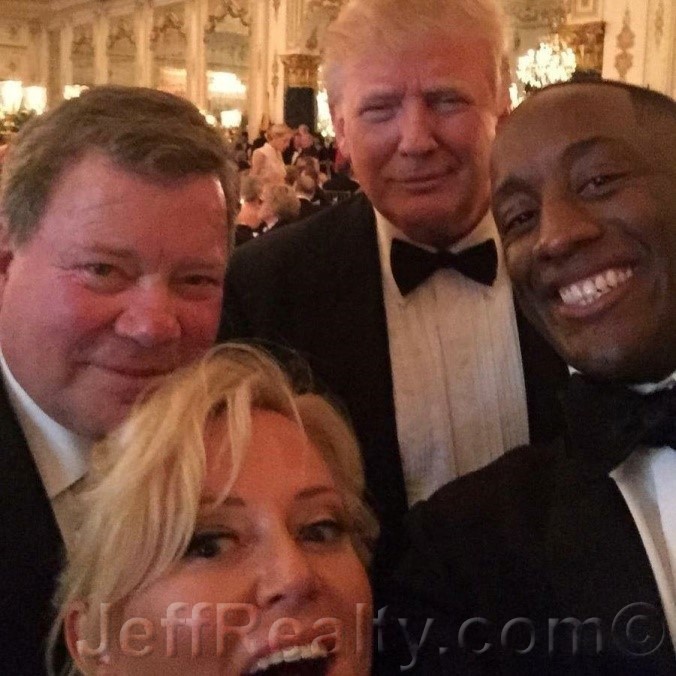 Comparable homes in Palm Beach Gardens and Jupiter in this price range can be found in communities like Admirals Cove, Bay Hill Estates, Jonathan's Landing, Jupiter Country Club, and BallenIsles.
---
Login to view this property
or Create your MyHomes account today?
Don't have an account yet?
In only 30 seconds you will have full access to property, community info and SOLD data you can't get anywhere else.