Saving Time and Money on your Florida Homeowner's Insurance Policy
If you are in the market for a new home, by now you probably know that homeowner's insurance is required in order to take out a mortgage. Not only can problems with finding a suitable policy hold up your closing, but you could also end up paying hundreds more every month for insurance if you don't know how to qualify for all of the credits that may be available for your property. Here are some basics that a home buyer should be on the lookout for when purchasing a home with an insurance policy in mind, as well as the steps you should take to ensure you are getting the best rate possible.
HOME CONDITION
If you love the idea of a fixer upper, keep in mind that the condition of a home is one of the most obvious warning signs that there may be obstacles in obtaining a policy. Abandoned homes, neglected homes, homes with visible, existing, or extensive damage, as well as homes that have sat empty while in foreclosure will not be as easy to insure as a well-maintained building. Structural damage and roof damage are two of the bigger areas to watch out for.
HOME CONSTRUCTION
In Florida, what your home is made of plays a big role in the price you pay for your premium. A frame house will typically cost $1,000 to $1,500 more to insure per year than a comparable home made of concrete block. The age of the home will also factor into policy costs, as older homes built prior to newer building codes (normally pre-1992 construction for south Florida) will typically cost more to insure.
HOME LOCATION
Due to the possibility of hurricanes, your home's proximity to the ocean also has a lot to do not only with how much you will pay for insurance, but also how many companies will be willing to cover you. Many insurance providers will not work with you if your property is located in an area they deem "too close" to the coast, or they will charge you much higher rates. This area varies by insurance company, but for Palm Beach County this generally affects home which are both north of PGA Boulevard and east of A1A, or which are both south of PGA Boulevard and east of I-95.
THE ROOF
While you can't change what your home is made of or where it is located (unless, of course, it's a mobile home) one thing you do have control over that can save you thousands is the age of the roof. A roof that was put on after 2002 would normally save you $2,000 per 3,000 square feet of house on your annual premium. What the roof is made of will also play a role, and some roofing types, such as cedar shake roofs, are now considered unacceptable by some insurance agencies. Whether or not your roof has hurricane straps and the nail spacing will also determine whether you qualify for extra policy credits.
OTHER HOME FEATURES
There are several other "features" your new home could come with that may be considered a liability risk to insurance companies. Some of the more commonly found ones are pools without fences or screens, diving boards or pool slides, knob and tube wiring (typically found in pre-50s homes), Federal Pacific or Stab Lock electrical boxes (fire hazards, used in the 80s), room additions built without the proper permits, and any other unique item or additions that may seem dangerous.
HOMEOWNER ISSUES
Last, but not least, are liability issues pertaining to the actual buyer. Things like recent foreclosures, short sales, bankruptcies, liability lawsuits, and whether the homeowner intends to keep dangerous or exotic pets in the home could cause companies to either refuse to insure you or charge you extra high rates.
The best way to ensure that you are getting the best possible rate, all applicable credits, and that your new home doesn't contain any surprise liability issues is to get a wind mitigation inspection and a four point inspection done. The wind mitigation covers the hurricane readiness of the home and will give you savings for things such as appropriate storm shutters or high impact windows. The four point inspection will look at your electrical system, heating and cooling, roof, and plumbing. Each inspection will run you about $150, but considering you could save thousands a year afterwards, it is well worth it.
We will match you with the perfect
community to fit your needs.
Start Matching
Celebrity Homes
from Beverley Hills
to Palm Beach
Never-before-seen-photos of your
favorite celebrity homes
View More Celebrity Homes
---
< Next Post
OPEN HOUSE: The Difference Between Ours and the Rest | JeffTV
Posted on: by Jeff Lichtenstein
Email me when new listings are available!
Email me when my dream home hits the market
Login to view this property
or Create your MyHomes account today?
Don't have an account yet?
MyHomes lets you do more
In only 30 seconds you will have full access to property, community info and SOLD data you can't get anywhere else.
Login to view this property
or Create your MyHomes account today?
Create an Account
*All fields are required
After you sign up, we will send you a PIN to your mobile phone or email to complete account activation.
Privacy Policy
MyHomes lets you do more
In only 30 seconds you will have full access to property, community info and SOLD data you can't get anywhere else.
Login to view this property
Please verify your account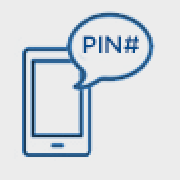 A confirmation PIN number has been sent to your phone