Glengary
A subdivision of PGA National.
Total Homes : 104
Percentage Available: 2.9 %
Gated : Yes
Club Membership : No
No-Fee Community : No
Glengary, Fl Market Report & Stats
Updated for

February

Feb 2020
Feb 2019Feb 2018
% Diff
Avg Sold Price
-

-

-

-

-

New Properties on Market
-

-

-

-

-

Sold % of Ask Price
-

-

-

-

-

Avg Sold Price/SqFt
-

-

-

-

-
One of the larger subdivisions within PGA National is Glengary with 104 single family homes.  These homes range in size from three bedroom, three bath models of around 2,000 square feet up to nearly 4,000 square feet with four bedrooms and four baths.  Many of the homes in Glengary have private pools.
These PGA homes were built in the 1980's & 1990's and have cathedral ceilings with skylights and open floor plans.  Many will have ceramic tile floors although those that have been upgraded may have Saturnia or marble floors.  Glengary homes have been well maintained and those for sale may include many original features or have upgrades like stainless steel appliances, granite counters and hurricane shutters or impact glass.
You might like to consider one of these homes if PGA National appeals to you.  PGA is home to the PGA of America and the Honda Classic which is played here in March.  Located in Palm Beach Gardens, the Golf Capital of the World, PGA National has other fine clubs like Mirasol, Old Palm and BallenIsles as neighbors.  Although PGA National has five golf courses of its own, with so many courses in the area you will never run out of challenging courses.
In the heart of PGA National is the famous Resort and Spa with luxurious spa amenities, Olympic pool and fine restaurants.  Have guests coming into town?  They can stay right at the resort.   And outside there is tennis and racquetball and croquet.  The Resort serves as the focal point for all the Club activities and four of the five courses are built around lakes and intertwine with the Resort.
PGA National is 2,340 acres with over 40 individual communities.  800 acres have been set aside for green space with parks, hiking and biking, playgrounds and the golf courses.  People love to live in PGA for the diversity of homes and people and the variety of things to do without having to leave the grounds.
Downloads
Glengary Map
Loading map...
Glengary Homes
Glengary Homes
$598,888
3 beds, 2/1 baths, 2,173sqft, $276/sqft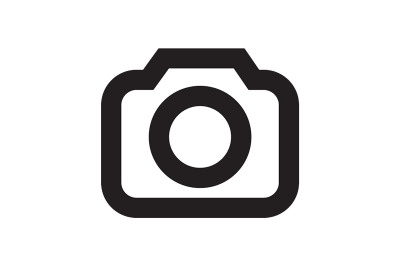 $529,999
3 beds, 2 baths, 2,309sqft, $230/sqft, lot size 10,007
Follow the Market Updates on
Glengary
3 reviews

Category:

Pizza



Distance:

0.5 miles

1 review

Categories:

Hotels, Restaurants



Distance:

0.5 miles

3 reviews

Category:

Breakfast & Brunch



Distance:

0.5 miles

45 reviews

Categories:

Seafood, Steakhouses, Salad



Distance:

0.5 miles

4 reviews

Categories:

Sports Bars, Burgers



Distance:

0.5 miles

167 reviews

Categories:

Thai, Vegetarian, Wine Bars



Distance:

0.6 miles

62 reviews

Categories:

Chicken Wings, American (Traditional), Burgers



Distance:

0.6 miles

12 reviews

Categories:

Mediterranean, Kosher



Distance:

0.6 miles

13 reviews

Categories:

Szechuan, Cantonese



Distance:

0.6 miles

62 reviews

Categories:

Breakfast & Brunch, Bagels, Coffee & Tea



Distance:

0.6 miles
How Much Is
My House Worth?
Determine your home's estimated value based on recent home sales in your area
Powered by BoldLeads