Reynolds Ranch
A subdivision of Jupiter Homes.
Total Homes : 30
Percentage Available: 20 %
Gated : Yes
Club Membership : No
No-Fee Community : No
Lifestyle
Reynolds Ranch, Fl Market Report & Stats
Updated for

February

Feb 2020
Feb 2019Feb 2018
% Diff
Avg Sold Price
-

-

-

-

-

New Properties on Market
-

-

-

-

-

Sold % of Ask Price
-

-

-

-

-

Avg Sold Price/SqFt
-

-

-

-

-
One of Jupiter's newest equestrian communities is Reynolds Ranch; a 150-acre community that offers 30 single family homes in a wonderful location. Owners of these luxurious homes have access to community horse trails of Jupiter Farms as well two lakes.
Each home site offers just over an acre with sprawling floor plans that offer open plan living and dining space, formal dining rooms, up to four bedrooms, a home office, lavish master suites, 3 car garages, covered lanais, and more.
For those that love horses Reynolds Ranch is the perfect haven with private scenic horse trails, a community paddock for exercising your horse, and the convenience of a feed and tack store just minutes away.
Located just a short drive from Jupiter center residents can enjoy a thriving city full of sunshine, activities, fine dining, and a beautiful coastline. Thanks to the tropical temperatures outdoor activities are enjoyed all year round and with ambient water temperatures many of these are aqua based. Enjoy sailing, fishing, snorkeling, kayaking, and scuba diving, and for those who prefer dry land there are plenty of golf courses, nature reserves, parks, beaches, shopping centers, and more.
Highways are easy to access giving you every opportunity to travel between cities with ease and with so many to choose from your days will never be dull. Visit the vibrant West Palm Beach or the golfing capital of Palm Beach Gardens.
Other communities perfect for equestrians include two subdivisions of Ranch Colony which are Ranch Estates and Ranch Acres.
Reynolds Ranch Map
Loading map...
Reynolds Ranch Homes
10072 Calabrese Trail #7 | 5040
$1,299,990
4 beds, 3/2 baths, 3,642sqft, $385/sqft, lot size 71,002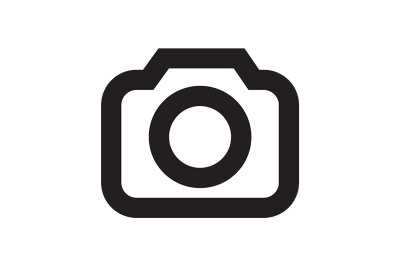 10088 Calabrese Trail #9 | 5040
$1,488,545
4 beds, 3/1 baths, 4,744sqft, $282/sqft, lot size 68,563
Reynolds Ranch Market Stats
Follow the Market Updates on
Reynolds Ranch
37 reviews

Category:

American (New)



Distance:

0.9 miles

2 reviews

Categories:

Food Trucks, Mexican



Distance:

0.9 miles

16 reviews

Categories:

Chinese, Seafood, Soup



Distance:

1.8 miles

23 reviews

Categories:

Italian, Pizza



Distance:

1.8 miles

1 review

Category:

Restaurants



Distance:

1.8 miles

6 reviews

Categories:

Fast Food, Burgers, Coffee & Tea



Distance:

2 miles

35 reviews

Category:

Pizza



Distance:

2.1 miles

163 reviews

Category:

Mexican



Distance:

2.1 miles
How Much Is
My House Worth?
Determine your home's estimated value based on recent home sales in your area
Powered by BoldLeads