Ascot
A subdivision ofPolo Club.
Total Homes : 61
Percentage Available: 3.3 %
Gated : Yes
Club Membership : Yes
No-Fee Community : No
Ascot, Fl Market Report & Stats
Updated for

April

Apr 2020
Apr 2019Apr 2018
% Diff
Avg Sold Price
-

-

-

-

-

New Properties on Market
-

-

-

-

-

Sold % of Ask Price
-

-

-

-

-

Avg Sold Price/SqFt
-

-

-

-

-
Ascot is a subdivision of the famed Polo Club of Boca Raton, a fantastic golf and country club community. You will be in one of 61 spacious manor homes when you buy this real estate, and be a stone's throw away from the Polo Club's opulent clubhouse facilities. Enjoy all the fun and activities that are featured in this award-winning community. Residents are required to buy an equity membership in the Polo Club. The wonderful benefits include use of two championship golf courses, a professional-level tennis center, a sumptuous spa, the fully staffed fitness center, as well as seemingly endless events and activities.
Buy a home here and you'll be in awe of the truly amazing panoramic views of the sparkling blue lakes, the lovingly manicured fairways, the strikingly dramatic trees, the lush landscaping and the beautiful flowers that decorate the landscape. All houses are CBS construction and were built in the late 1980s. Live in sophisticated Boca Raton and you will have access to all the good things in life. Located off Champion Boulevard between Military Trail and Jog Road, you will be a short drive from the excitement of downtown Boca Raton.
When you want to go out on the town, Boca Raton has it all: nightclubs, super multi-plex movie theaters, world-class dining, and exclusive shops. Boca also boasts superior public and private schools. Want to soak up the sun at the beach? Well then pack your beach chairs, sunscreen and towels and drive east. It won't take long to get there. Also only short ride from your new home is the Morikami Museum and Japanese Gardens, a beautifully serene setting for art and culture. Locals and tourists alike enjoy visiting Mizner Park off of Federal Highway for dining, shopping, and taking a needed respite from the busy day-to-day world.
Ascot Homes
$959,000
5 beds, 5/1 baths, 3,557sqft, $270/sqft, lot size 8,238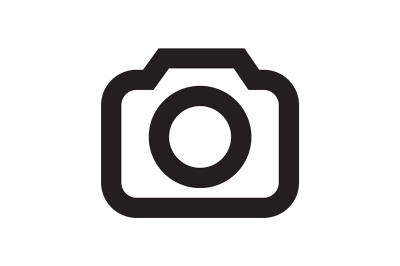 $649,000
4 beds, 4 baths, 3,749sqft, $174/sqft, lot size 8,333
Follow the Market Updates on
Ascot
133 reviews

Categories:

Donuts, Coffee & Tea, Breakfast & Brunch



Distance:

0.8 miles

64 reviews

Categories:

Italian, Lounges



Distance:

0.8 miles

167 reviews

Categories:

Pizza, Italian, Chicken Wings



Distance:

0.8 miles

97 reviews

Categories:

French, Italian, Gastropubs



Distance:

0.8 miles

3 reviews

Categories:

Juice Bars & Smoothies, Acai Bowls, Wraps



Distance:

0.8 miles

104 reviews

Category:

Thai



Distance:

0.8 miles

46 reviews

Categories:

Salad, Vegetarian, Fast Food



Distance:

0.8 miles

60 reviews

Categories:

Sushi Bars, Seafood, Steakhouses



Distance:

0.8 miles

43 reviews

Categories:

Vietnamese, Chinese, Thai



Distance:

0.8 miles

83 reviews

Categories:

Sandwiches, Caterers, American (Traditional)



Distance:

0.9 miles
How Much Is
My House Worth?
Determine your home's estimated value based on recent home sales in your area
Powered by BoldLeads