BallenIsles Housing Market Report for December 2021
BallenIsles Housing Market Report for December 2021
Check out all Current South Florida Market Statistics Here! Find Days on Market, Closed Sales, Active Inventory, Median Sales Price, Mortgage Rates, and more for Palm Beach, Martin, St. Lucie, Broward, Indian River, and Miami-Dade!
BallenIsles has had a bumper month of Real Estate activity!
When you think about the country clubs in Palm Beach Gardens and Jupiter, many names come to mind. Yet despite the number of clubs, one stands out: BallenIsles Golf & Country Club. Perfectly located centrally to what counts for convenience from cultural venues to shopping and entertainment for which Palm Beach Gardens real estate is known, BallenIsles is a mere 15 minutes from the Palm Beach International Airport and five minutes to the I-95 Interstate and the Florida Turnpike.
December 2021 BallenIsles Statistics
In December, there were 5 NEW Listings come onto the market.
At the time of writing, there are 2 homes currently ACTIVE – take a look at those listings here.
7 properties are UNDER CONTRACT or PENDING, and 6 homes SOLD throughout December 2021!
Take a deeper look at BallenIsles statistics HERE. You can check out the full market trends including homes sold by price range, monthly supply of inventory, average sales price, and more!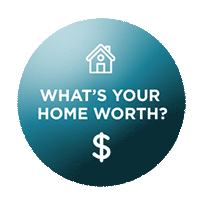 Your BallenIsles Expert Realtor
Penny Burke
PENNY BURKE is a Realtor who has positive energy and a love for meeting new people. Drawing upon her negotiating, communication, networking and marketing skills, she helps others achieve their dreams. "My background as a trial lawyer has fine-tuned my ability to read people. Listening is what matters most when working with clients." Penny's background helps her to better serve her clients. She spots potential issues quickly and analyzes every point of the sale with your best interests in mind. "I've worked with people going through very stressful times in their lives. They needed me both professionally and emotionally. I can handle the pressure and have made long-lasting professional relationships."
We will match you with the perfect
community to fit your needs.
Start Matching
Celebrity Homes
from Beverley Hills
to Palm Beach
Never-before-seen-photos of your
favorite celebrity homes
View More Celebrity Homes
---
Email me when new listings are available!
Email me when my dream home hits the market
Login to view this property
or Create your MyHomes account today?
Don't have an account yet?
In only 30 seconds you will have full access to property, community info and SOLD data you can't get anywhere else.