105 Via Paradisio | Paradisio at Mirasol
As you approach this 3888-sq.ft. mustard & beige Italian villa built in 2002 with its wrought-iron double entry gate, you know something special lies behind the stone-clad columns and running water fountain. The double glass entry calla lily patterned etched doors open onto a 24ft high rotunda with 2nd story clerestory windows. Gold painted decorative Listello, faux painted walls, hand molded ceiling with up-lighting washing & illuminating the gold details. The foyer is even more outstanding at night, with the interior cast-stone columns, inlays with porcelain tile, and antique chandelier.
Stepping into the living & dining room area, the open floorplan is visually exciting and functionally entertaining. All of the living areas have inviting views of the exterior patio and butler's pantry with granite-clad transitional wet bar, tumbled marble backsplash and glass cabinetry.
The ceiling of the living room is an identical copy of the famous Cardozzo Villa in Spain, diagonal, double, step-coffered boxes inset in a trellis pattern, with faux painted gold medallions and extensive crown moldings. The elegant and delicate lace leaf high-end draperies are visually both attractive and allow you to see through to the tropical paradise behind the windows.
The present dining table, which seats 8, is 5½ feet square, a pleasant relief from the long & narrow traditional cramped dining room. Overall, this home has over $200,000 in builder upgrades, including Irpina stained cabinetry, enormous floating granite island, double molding, 5-burner gas range and pantry. Both the kitchen and circular picturesque breakfast room have full views of the lush landscaping & patio.
The 33ft-long family room with its 60" flat-panel high definition TV serves both as a media and a gathering room with its picturesque, wide arched windows. The walnut-clad woodwork in the library is adorned by a Tommy Bahama fan, rich crown molding, and a complete built-in wall unit & desk.
The extended, 30ft-wide faux-painted Master Bedroom with sitting area has butted glass and an open view onto the golf course and beyond to the preserve. The ceiling above the master bed is recessed with double-stepped inset crown hexagonal molding, while the drop-down ceiling above the seating area is octagonal shaped.
The master bath features a cozy, romantic, circular tub, 2 large walk-in closets, Saturnia countertops, etched shower doors, and translucent glass block for natural light. The circular medallion above the tub mirrors its shape.
There are 2 guest bedrooms, one with private entry French doors and both with personal baths. The powder room has a Saturnia countertop. There are 2 garages, one for His & Hers cars and the other for a golf cart.
The heated spa is adorned by a lion's head fountain, flanked by both bougainvillea and majestic royal palms. There is both an 18-foot, covered, stucco-finished loggia & open patio on this extra-deep pie-shaped lot. The yard is fenced and has an exterior gas line for the BBQ.
Finally, there is a 33ft-deep natural transition area from the rear fence to the golf course with scrubbed pines overlooking the 9th green of the Sunset golf course and beyond.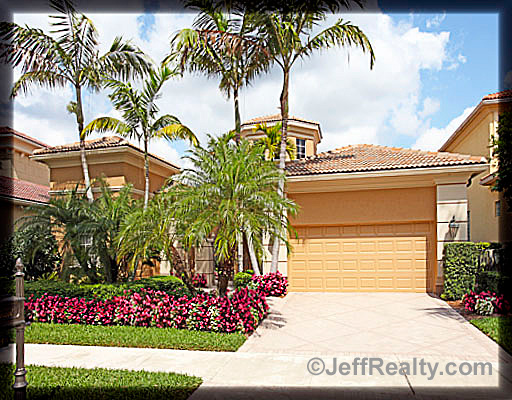 We will match you with the perfect
community to fit your needs.
Start Matching
Celebrity Homes
from Beverley Hills
to Palm Beach
Never-before-seen-photos of your
favorite celebrity homes
View More Celebrity Homes
---
< Next Post
Tiger's Yacht May Be On The Block! | Divorce Is Expensive!
Posted on: by Jeff Lichtenstein
Email me when new listings are available!
Email me when my dream home hits the market
Login to view this property
or Create your MyHomes account today?
Don't have an account yet?
MyHomes lets you do more
In only 30 seconds you will have full access to property, community info and SOLD data you can't get anywhere else.
Login to view this property
or Create your MyHomes account today?
Create an Account
*All fields are required
After you sign up, we will send you a PIN to your mobile phone or email to complete account activation.
Privacy Policy
MyHomes lets you do more
In only 30 seconds you will have full access to property, community info and SOLD data you can't get anywhere else.
Login to view this property
Please verify your account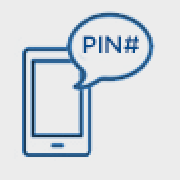 A confirmation PIN number has been sent to your phone