Women's Cancer Awareness Day PGA National 2012
By Dave Keys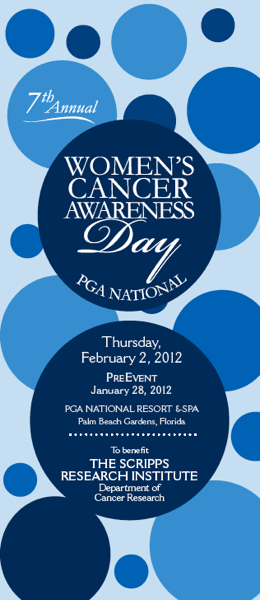 This year's 7th Annual Women's Cancer Awareness Day at PGA National will take place between January 28th and February 2nd. For a full schedule of the times and happenings please go to our facebook page at http://www.facebook.com/jeffrealty. Please be sure and LIKE the page and check in often as I'll post more information about the event and Scripps Research Department of Cancer Resarch, this year's beneficiary.
Last year at this time, my Mom, Bette was diagnosed with Esophageal Cancer. She had her Chemotherapy, Proton Radiation Therapy, and surgery at MD Anderson in Houston. And one year later she is Cancer Free!
Keep up with event happenings on our Facebook page: http://www.facebook.com/jeffrealty
I stopped by the other day to meet with Scripps so I could gather information about Scripps. In the lobby I had a chance encounter with Dr. Antonio Amelio. Dr. Amelio is a postdoctoral research fellow in the Department of Cancer who collaborates on one of the 10 different labs dedicated to cancer.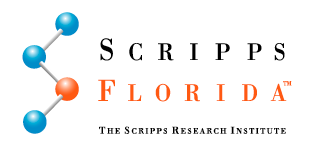 There are 47 labs in all. Each lab is headed up by a Principal Investigator and anywhere form 3-23 scientists, PHDs, Research Techs or graduate students make up these labs. Dr. Amelio collaborates with MD Anderson and the University of Florida. Dr. Amelio knew of my Mom and would be discussing her with Dr. Adel K El-Naggar MD, PHD at MD Anderson. What a small world.
Download the full brochure now
The clinical research that Scripps does is so important. Clinical trials on my Mom explore why the cancer occurred in the first place. Was it 2nd hand smoke from my Grandpa? Radiation on her tonsils that was done when she was 4 years old? The money donated from events like these will benefit these events. So please take part. Great sponsoring opportunities to market your business. Or partake in golf, table games, tennis, auctions, luncheon, card games, 5k walk, croquet and so much more.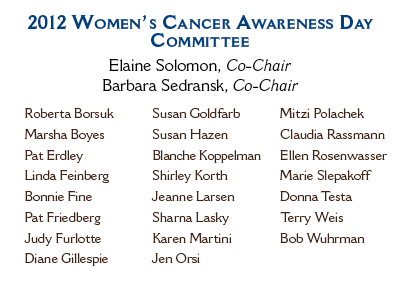 We will match you with the perfect
community to fit your needs.
Start Matching
Celebrity Homes
from Beverley Hills
to Palm Beach
Never-before-seen-photos of your
favorite celebrity homes
View More Celebrity Homes
---
Email me when new listings are available!
Email me when my dream home hits the market
Login to view this property
or Create your MyHomes account today?
Don't have an account yet?
In only 30 seconds you will have full access to property, community info and SOLD data you can't get anywhere else.