The Realtors that earn the most money are typically salespeople who came from a different industry. 90% of a Realtor's success is based upon their selling skill set. Many salespeople don't think of getting into real estate because of licensure, startup time to get going, and the training.
I came from a background of 10 years of traveling 30+ weeks a year in the textile industry. Once you get established, you will have a long-term flow of clients, financial freedom, and the ability work your own hours. There are clearly more commission dollars to earn in real estate than in most industries.
If you are hardworking and can follow directions, we can turn you into a Real Estate Superstar.
With a very established online presence and very heavy marketing in all medias, there is plenty of opportunity for REAL SALES LEADS and experience with us.
While real estate looks easy from the outside, there is a jaw-dropping 87% failure rate from year one to year two. Your decision on where to join is critical. Whether you have experience or not, here are 10 must reasons to join our team. . .
#1: We are #1
Illustrated Properties is the #1 broker in Palm Beach County. We are their #1 Team.
#2: Leads, Leads, Leads
Our leads are real. Our site, www.echofineproperties.com, shows up on the 1st page of Google on 100s of searches. All leads must register with a real phone number. Therefore, you don't have to waste time with phony buyers. We also have 2 exclusives with Tiger Leads through Realtor.com for the Jupiter/PBG area and West Palm Beach that net us hundreds of qualified leads a month. We have another 8 lead sources as well.
#3: Great Team of People
We have a Customer Care coordinator who handles all incoming calls for you. She sets up appointments and searches for your clients for you. By the time you receive a lead, the potential Buyer is waiting for your call and you have been talked up.
We have our own in house closing coordinator to handle all the closing details.
We have our own in-house IT and design to handle all of the marketing for you.
We have our own in-house photographer and social media director.
We want you to sell, not be wrapped up in paperwork.
Check us out at https://www.echofineproperties.com/agents.
#4: Quality Free Marketing
Our materials are the best. In-house design, 8-page brochures, 8.5×11 postcards, videos on your listings, aerials on your listings, night shots, full-page color Palm Beach Post ads, exclusive database of 50,000+ that will keep your open houses filled up. Take a look at what we do for our clients.
#5: The Best Affiliations
Between Christie's International Real Estate, Leading Real Estate Companies of the World, Luxury Portfolio, LuxuryRealEstate.com, and our Relocation department, you will not find better marketing power.
#6: Technology
Our technology is out of this world. We create and send out monthly email communication for you to your clients/potential customers. Free IT quality support.
#7: Real Training
We are a small boutique team within a large company. Everyone helps each other out. You can stop or call Jeff & Cary to talk through things every day. We have weekly sales meetings and everyone helps each other out. You will get real training with real game plans. Whether you need advice on working with buyers or setting up a listing marketing game plan, we will be there to listen to your ideas and figure out strategies to help you become a superstar.
#8: Great Office Space/Location
We are located at 7100 Fairway Drive and have 1500 square feet of retail space within Illustrated Properties. We are next door to LA Fitness and have 5 restaurants within a block of us. The Turnpike is literally across the street at PGA Boulevard and I-95 is 2 miles away. We can be anywhere from Jupiter to West Palm Beach in 20 minutes.
# 9 Databases
We have databases and information internally that will help you hit the ground rolling.
#10: No Costs and Worries For You
We pay for everything. No brochure costs. No photography fee costs. No postcard costs. No IT costs. No copying costs. No marketing costs. No business card costs. No closing coordinator costs. No lead referral costs. We want you to focus on what you do best; Sell, Sell, Sell and be a Real Estate Superstar.
We will teach you all of this knowledge and so much more in a family-style environment based on trust and honesty.
If this sounds like the right place for you, please contact us immediately. I will personally take the time to meet with you and discuss your goals and experience. This could be the first step towards a very successful future.  You can read more here.
Send us your resume, and if it's a fit, let's get started immediately.
Thank you,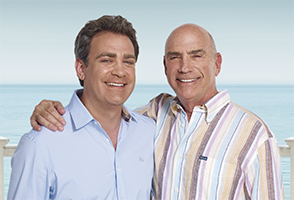 JEFF LICHTENSTEIN
jeff@JeffRealty.com
561.346.8383
JEFF & CARY LICHTENSTEIN
We Make Your Home Our Business
7100 FAIRWAY DRIVE, SUITE 44
PALM BEACH GARDENS, FL 33418
F: 561.277.2500
JEFFREALTY.COM
CLIENT REVIEWS AND COMMENTS
You can read my full Bio here.
---
Login to view this property
or Create your MyHomes account today?
Don't have an account yet?
MyHomes lets you do more
In only 30 seconds you will have full access to property, community info and SOLD data you can't get anywhere else.
Login to view this property
or Create your MyHomes account today?
Create an Account
*All fields are required
After you sign up, we will send you a PIN to your mobile phone or email to complete account activation.
Privacy Policy
MyHomes lets you do more
In only 30 seconds you will have full access to property, community info and SOLD data you can't get anywhere else.
Login to view this property
Please verify your account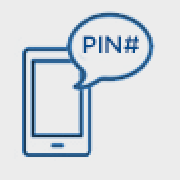 A confirmation PIN number has been sent to your phone