Things you need to know before purchasing a new home or condo from a developer.
Having worked for developers for over 15 years out of my 27 years career in real estate I have gained some valuable information that can save you time, money and a lot of headaches if you are thinking of purchasing new construction. The reason I am doing this blog is because many people think they don't need representation from a Realtor and that they will save money by not using one. Unfortunately, this is just not the case and in fact, it may cost you more money and grief in the long run. I would like to explain some of the benefits of using a Realtor and some of the pitfalls of going it on your own.
Thinking of purchasing a new home or condo from a developer? There are some fabulous new developments in both central and north county and new projects popping up all of the time. You should check them out but don't register without your Realtor being present.
Jupiter Country Club, Windsor Park, Sonoma Isles and Prado are a few exciting properties in Jupiter.
In Palm Beach Gardens you must visit the magnificent model row at Alton or if you prefer condo living a visit to Azure will not disappoint.
In North Palm Beach Water Club is the hottest new condo development with the first two buildings being completed and a third tower being sold now.
Singer Island has 2 new beachfront properties, under way, Vista Blue and 5000 N Ocean and there is another project coming soon.
In West Palm Beach there are several new projects coming up soon and the most exciting and exclusive new property in West Palm Beach is unquestionably the Bristol which is already over 50% sold and has prices now starting from over $3M to over $10M.
Having a brand new home built to your specifications can be a wonderful and exciting experience but there are some things you need to know before you pull the trigger.
I just recently had a conversation with a client who explained that he was not going to be using an agent to purchase a new property because he thinks he can save money by going in on his own. Unfortunately this is not the case. Having worked for developers for many years I can tell you that as a general rule of thumb, when purchasing new construction the price is the price and the commission is built in to the profit.
Having representation from an experienced Realtor can actually save you money by helping you avoid pitfalls that can come up. A good Realtor who knows the local market can provide insight and can also run comps to make sure you do not pay too much and there may also be resale alternatives which can save you money. Your agent can also help coordinate or represent you at walk throughs and home inspections. They can explain contracts and closing costs so that you know exactly what to expect both at closing and through the entire process.
When the housing bubble hit in 2007 and some developers were negotiating on properties, the best prices negotiated were the ones where the buyers has representation from a good Realtor. Some buyers who thought they were going to strike a much better deal by not using a Realtor actually ended up paying too much. Why is this? Because nobody ran comps for them or understood the incentives that were being offered. Sometimes incentives will not show up on a closing statement or be reflected in the purchase price. Such as option credits or work being done in a unit for a customer or pre-paid HOA dues.
Florida is a unique market from most other places in the country. Things are done differently here and can vary from county to county. As an example, closing costs in Palm Beach County are normally paid by the seller while in Broward and Dade Counties they are paid by the buyers. When purchasing new construction, the buyer always pays the closing costs and sometimes will pay a "Builder's Fee" of 1.5-2% of the purchase price in addition to the closing fees and documentary stamp tax. See our closing costs calculator.  Most of the new developments will have a capital contribution equal to 2-3 months of the HOA dues and sometimes the developments will have a special taxing district known as a CDD or Community Development District. These are things that most buyers will not think to ask and may not have included in their calculations.
Often times there are properties on the resale market before the project is even complete. I have sold resale properties that were less than 6 months old that were sold for well under market value and included things that the developer does not include such as custom drapes, lighting and decor. Plus, the buyer saved money on the closing costs and capital contribution.
A good, experienced Realtor is going to give you all of the facts, such as what is being built in the surrounding area as well as what is already in existence. Some examples of this are trains, garbage dumps, power substations, road expansions, flight patterns or new commercial developments such as a Superstore. They will also inform you if there are problems with a particular community such as mold, Chinese drywall and Radon gas to name a few. These are all issues that have come up in both condos and single family homes in Palm Beach County.
Knowing the right questions to ask when purchasing construction in Florida is also important. An example of this is the type of construction. Is the home 100% frame construction or are they using a combination of block and wood. What type of insulation is in the home, what plumbing materials are they using, quality of finishes and the list goes on.
Another benefit of using a Realtor if you are an out of state buyer, is that someone will be able to check on the progress of your new home. Is the home framed out properly, have they built the correct elevation, are the finishes the correct ones? If you can't be here for the walk throughs you have someone who has your back and your best interest at heart.
My clients are my friends and I want the very best for them.
JEFF & CARY LICHTENSTEIN
We Make Your Home Our Business
7100 FAIRWAY DRIVE, SUITE 44
PALM BEACH GARDENS, FL 33418
F: 561.277.2500
JEFFREALTY.COM
CLIENT REVIEWS AND COMMENTS
---
Login to view this property
or Create your MyHomes account today?
Don't have an account yet?
MyHomes lets you do more
In only 30 seconds you will have full access to property, community info and SOLD data you can't get anywhere else.
Login to view this property
or Create your MyHomes account today?
Create an Account
*All fields are required
After you sign up, we will send you a PIN to your mobile phone or email to complete account activation.
Privacy Policy
MyHomes lets you do more
In only 30 seconds you will have full access to property, community info and SOLD data you can't get anywhere else.
Login to view this property
Please verify your account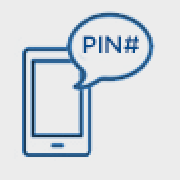 A confirmation PIN number has been sent to your phone