Things to do in Admirals Cove
From antique car shows to spinning, there is a lot to do besides golfing or boating.
I live in Admirals Cove, known for its boating and golf, but wow, there is so much more to do, so many services, that I wonder how I ever lived without all of this. Here are 20 things that Admirals Cove real estate residents in Jupiter enjoy.
Antique Car Shows: Once a year, all the homeowners who have antique cars shine them up and display them for all to see. This is done on a large lawn area overlooking our marina, the same area we have weddings, bar mitzvahs, Easter egg hunts, and our Christmas Carnival
Book Club: Our book club meets every 3 weeks to discuss the books on the agenda from the previous meeting and new assignments and recommendations.
Artist Shows: Every other year, we have a 3-day art show, curated professionally, and all of the members can bring their works of art for all to admire.
Medical Seminars: Several times per year our local hospital, Jupiter Medical Center, will provide us with guest speakers to educate those interested in the latest advances in a variety of medical categories.
Paramedics: We have 2 full-time paramedics 24/7 assigned within our community who are credited with saving over a dozen lives in the past 2 years.
Bank: Almost every resident has a bank account in our local bank on premises; usually the husband makes deposits and the wife makes the withdrawals.
Beauty Parlor: Next door to the bank is our on-premises beauty parlor.
Spinning, Palates, Weights, Massages, Spa: All located in our fitness center, every activity you could imagine together with every service.
Kids Korner: I refer to it as the Kids Dump, where Parents and Grandparents leave the kids supervised while they pursue their outside adventures. It's really fabulous, with full-time help, video games, basketball court, and right off the pool area.
Jet Skis: Since nearly every house has a dock, lots of homeowners have 1 or more jet skis and go out on the Intracoastal to have fun.
Eating: Our Marina Café is open for breakfast, lunch and dinner. Dress is very causal, shorts are permitted all day, and there is no dress code. Yes, jeans are acceptable. It's basically an indoor/outdoor sports bar. We have 3 other dining venues.
Happy Hour is any time before 6PM at any one of our 3 bar locations.
Catering: Whether you are looking for a small, medium, or large event, at the clubhouse or in your home, our catering department can do 100% of the work, including providing valet parking.
Weddings & Bar Mitzvahs: Our grand ballroom can hold as many as 450 people.
Hotel services: In our main clubhouse, above it are 33 rooms for use only by family and their guests
Tennis: 14 courts, 4 night lit, together with a tennis shop and center, provide members with both games and lessons.
Car Washing: When you valet park at the front door, we have a car washing service available.
POA: Our Property Owners Association has a list of maintenance companies, electricians, plumbers, handymen, etc., approved for homeowner use.
IT: we have internet and cable available to every homeowner and computer guys to fix, educate, and train you on your computer.
Yacht Club: Membership in the Yacht Club is available to non-boat owners as well for $350 per year.
Cary Lichtenstein, resident Realtor in Admirals Cove, has resided in the community for 17 years Feel free to contact him at cary@jeffrealty.com.
We will match you with the perfect
community to fit your needs.
Start Matching
Celebrity Homes
from Beverley Hills
to Palm Beach
Never-before-seen-photos of your
favorite celebrity homes
View More Celebrity Homes
---
Email me when new listings are available!
Email me when my dream home hits the market
Login to view this property
or Create your MyHomes account today?
Don't have an account yet?
MyHomes lets you do more
In only 30 seconds you will have full access to property, community info and SOLD data you can't get anywhere else.
Login to view this property
or Create your MyHomes account today?
Create an Account
*All fields are required
After you sign up, we will send you a PIN to your mobile phone or email to complete account activation.
Privacy Policy
MyHomes lets you do more
In only 30 seconds you will have full access to property, community info and SOLD data you can't get anywhere else.
Login to view this property
Please verify your account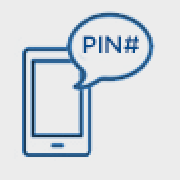 A confirmation PIN number has been sent to your phone