Singer Island Spotlight: Singer Island Civic Association
Singer Island Spotlight: Singer Island Civic Association
The Singer Island Civic Association was formed in 1967 with the objective of fostering a spirit of goodwill and cooperation for the mutual benefit of the residents of Singer Island and the community in which they reside. SICA stands for "Support, Inform, Connect and Advocate." The reason the Association was born was to stop the tailored zoning of what is now known as Sugar Sands. SICA fought against Continental Con-Dev Corp, who wanted to build high-rises on that part of the island.  Eventually, SICA found itself in a lawsuit against the corporation, but held firm and finally won the suit, and the Continental Con-Dev sold to the developers of what is now Sugar Sands. The majority of members of SICA, at that time, favored keeping the organization intact and reverting to a watchdog status to protect the interest and beauty of Singer Island.
The Association is responsible for ensuring conscious development that will preserve the integrity and beauty of Singer Island. When McArthur Park was in its planning stages, SICA sat in on every open meeting to ensure that the proposals were on the right track in enhancing Singer Island's natural beauty and making it available to both residents and visitors. SICA was also instrumental in getting Riviera Beach and Florida Power & Light to improve the lighting from McArthur Park to the Blue Heron Bridge.
The SICA also participated in the fight against a Canadian developer, Casseta, who wanted to fill in the wetlands in order to build another high-rise building on the Island.  The Association collected over $140,000 to help pay for legal expenses in fighting the case. The end result was that the Corps of Engineers refused Casseta's proposal to fill in the pond, a proud victory in preserving the beauty of the Island.
SICA membership can help promote many positive projects for Singer Island. A great example would be the 1999 purchase of submerged land in the Lake Worth Lagoon. This purchase gives us strong legal standing to argue for preservation and against any future submerged lands development proposals targeting the lake side of the lagoon.
Today, the Association has taken on much more than a watchdog status in the community. They also contribute and support many charities including: Rotary Scholarships, Reading Rooms in the library, the Redevelopment Agencies, baskets of food for the needy at Thanksgiving, and gifts for underprivileged children at Christmas called the "Mingle and Jingle Event."
In December of 2016, the Association submitted a proposal to Planning & Zoning for a new residential project at the property known as the Singer Island Yacht Club. It will increase the number of residential condo units available from 89 to 135 units, and add 10,000 square feet of civic waterfront open space if it is approved. It is this type of commitment and unity from community members that will continue to make Singer Island such a fabulous place to work and live. It is this type of dynamic planning, pulling together of resources and dedication that makes Singer Island the little slice of a paradise that it is today.
An Echo agent is available to handle all your questions and real estate needs.
Thank you,
JEFF & CARY LICHTENSTEIN
We Make Your Home Our Business
7100 FAIRWAY DRIVE, SUITE 44
PALM BEACH GARDENS, FL 33418
F: 561.277.2500
JEFFREALTY.COM
CLIENT REVIEWS AND COMMENTS
We will match you with the perfect
community to fit your needs.
Start Matching
Celebrity Homes
from Beverley Hills
to Palm Beach
Never-before-seen-photos of your
favorite celebrity homes
View More Celebrity Homes
Related Posts
Did your Singer Island Condo just go UP in value?
November 11, 2019
In real estate
Just Listed | Ravishing in The Reaches | 5280 N Ocean Drive #3A
September 19, 2019
In Singer Island
STUNNING OCEAN & INTRACOASTAL VIEWS ON SINGER ISLAND!
September 18, 2019
In Communities
---
Email me when new listings are available!
Email me when my dream home hits the market
Login to view this property
or Create your MyHomes account today?
Don't have an account yet?
In only 30 seconds you will have full access to property, community info and SOLD data you can't get anywhere else.
Login to view this property
or Create your MyHomes account today?
Create an Account
*All fields are required
After you sign up, we will send you a PIN to your mobile phone or email to complete account activation.
Privacy Policy
In only 30 seconds you will have full access to property, community info and SOLD data you can't get anywhere else.
Login to view this property
Please verify your account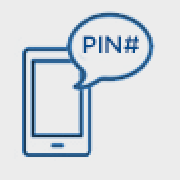 A confirmation PIN number has been sent to your phone