See These Beautiful Waterfront Homes in Admirals Cove FL!
By Dave Keys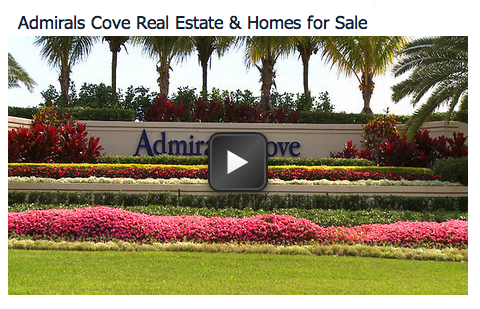 Search All of the
Admirals Cove
homes for sale now. Just go to our
Admirals Cove listings
page.
Explore and discover South Florida's premiere, private, waterfront and country club resort that isAdmirals Cove. This 976 acre community offers private yachting and 135 acres of golfing paradise. The enclave was once merely a designated hurricane refuge, but now, Admirals Cove homes are beautifully set amidst a multitude of pine trees, scenic waterholes and rolling mounds. The championship courses feature 45 immaculate holes of golf. Tennis enthusiasts can enjoy twelve professional, illuminated, top quality Har Tru courts at the community's tennis complex. Residents of Admirals Cove enjoy the ultimate in country club lifestyle and amenities that include a private 72 slip marina. Admirals Cove is also a gated community with 24 hour patrols by both car and boat. The private and professionally staffed, full service marina is located moments from the Atlantic Ocean gulf stream current and the community has over five miles of waterways to navigate. It also provides deep water dockage for vessels up to 130 feet. Set sail for adventure, or for a leisurely cruise in your yacht.
Admirals Cove Homes For Sale
Two magnificent clubhouses including the 84,000 square foot crown jewel overlooking the private harbor, provide amenities which include a professionally staffed fitness center, card room, locker facility, tennis and golf pro shops, featuring top of the line equipment selections and a full complement of ladies' and men's sports attire, twenty nine beautiful guest suites and concierge service are also available. Dining options are many for breakfast, lunch and dinner and provide fine dining in formal settings, and open patio deck seating as well as open lounge areas for cocktails and hours d'oeuvres. Experience the Bluewater Spa and Salon and you will find it unique as cutting edge technologies are combined with the club's rich traditions and outstanding service. Each treatment is crafted as a work of art, using elements of nature, language and touch. Admirals cove is a private recreational country club on over five miles of secluded waterways with five hundred private docks. It was recently selected as one of the Platinum Clubs of America by Club Leaders Forum.
Why Sign Up? Search for all the Admirals Cove homes for sale now without obligation. Find the perfect Admirals Cove estate here any time.
Imagine an estate worthy of a Roman ruler. Tuscan flavors, distinctive, exquisite design and architecture, impeccable appointments, carefully crafted homes with decor unique to every home and every room. Here at Admirals Cove, you'll find the flair and elegance only found in a world class residence.
Imagine your Admirals Cove home, buttressed by private docks on five miles of ample waterways that all lead to the Atlantic and gulf currents. Once there, you'll be enchanted by the Crown Jewel of private clubs. 84,000 square feet of private club facilities, spa, dining, tennis, you name it. Fully staffed and ready to serve.
Take an evening out from your back door to a private dock where your yacht waits to be boarded and taken on a waterway cruise or on toward the beautiful ocean for a sunrise and fishing.
Golf at championship courses and take in lunch at the magnificent clubhouse- your choice of fine dining or casual meals.
Admirals Cove Homes for distinctive tastes and resort lifestyles.
We will match you with the perfect
community to fit your needs.
Start Matching
Celebrity Homes
from Beverley Hills
to Palm Beach
Never-before-seen-photos of your
favorite celebrity homes
View More Celebrity Homes
---
Email me when new listings are available!
Email me when my dream home hits the market
Login to view this property
or Create your MyHomes account today?
Don't have an account yet?
MyHomes lets you do more
In only 30 seconds you will have full access to property, community info and SOLD data you can't get anywhere else.
Login to view this property
or Create your MyHomes account today?
Create an Account
*All fields are required
After you sign up, we will send you a PIN to your mobile phone or email to complete account activation.
Privacy Policy
MyHomes lets you do more
In only 30 seconds you will have full access to property, community info and SOLD data you can't get anywhere else.
Login to view this property
Please verify your account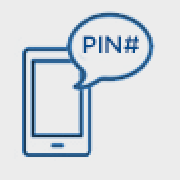 A confirmation PIN number has been sent to your phone