Real Estate Roundup for Q4 2012
1. Short Take: Normalcy! For 6 years, the south Florida real estate market was in a depression. 2012 marked the year we came out of it. Total inventory dropped an incredible 40.1% from 2012 to 2013. According to the Florida Realtors, inventory is now at 6,794 total units versus 11,299 total units a year ago. Market time is down and homeowners are getting 2.7% closer to their original list price from a year ago.
2. Prices: Prices are up from a year ago. However, there is a much greater increase in the lower prices, distressed properties, and townhomes/condos versus single family homes. Homes in low HOA and non-mandatory membership communities are faring best.
3. Sales: Sales are stabilizing and have even dipped, as the bottom of the market has passed. Closed sales were up 9.9% from a year ago.
4. Buyers: Who's buying – first-timers, mover-uppers, downsizers, foreign buyers, or others? Downsizing is still going on. We are seeing fewer and fewer people hanging on to their main home up north and are moving to Florida on a permanent basis. We are seeing people looking to move to Florida because of our no income tax status. We are working with a buyer right now who is looking to move their hedge business of 20 employees here from the northeast. The owner is looking in the $5-10m category and other employees in the $300,000 to $700,000 category. California is taxing the wealthy at 13.3%. If you don't have to live in California, why would you pay 13.3% more to live there? Taxes going up to 39.6% and income taxes going up in other states have triggered a tipping point and Florida should see a bump of businesses relocating here because of it.
5. Distressed Properties: Fewer available. I'm hearing still a few years left of short sales, but the percentage of distressed properties is going down considerably. Sellers need to move quickly, though. This year might be the last opportunity to take advantage of the forgiveness act.
6. Financing: Are your clients having trouble getting loans? Yes and No. In the past 3 weeks, I've had 4 consecutive financing deals not appraise out. A fifth one did, but because it's a jumbo loan, the lending institution is ordering a 2nd appraisal. Remarkably, all 4 deals got put together. Buyers came up with the cash difference on 3 of the deals and the 4th one was a compromise. Sellers, who are accepting loans from buyers, need to make sure their Realtor preps the Buyer's agent to come up in price while the deal is being put together. If not, Buyers will get surprised and feel slighted, thus leading to a deal. Sellers need to avoid Buyers with low credit scores (below 620) and who can't afford to come up with the difference in case the appraisal doesn't appraise out. Mortgage rates are nothing, but Cash is still King!
7. Comments: Palm Beach County is growing fast. See the projected growth in Palm Beach County below. These numbers are based on an endless supply of baby boomers that will continue to bring growth to our region.
2010: 1,320,134
2011: 1,325,743
2015: 1,394,300
2020: 1,482,900
2025: 1,568,500
2030: 1,648,000
Our 0% income tax rate and low cost of living might lead to these numbers being higher. Phil Michelson's comment about taking drastic measures to avoid his calculated 63% tax rate is on people's minds. Florida Power & Light just announced 1,800 new jobs to be created in Palm Beach Gardens in their new facility. There are lots of rental housing projects in the works but very little in new home projects. Less distressed property and continued growth could lead to much less supply, fast forwarding to a year from now. The still tough economy and conservative borrowing standards could lead to a frustrating market in getting deals done a year from now.
We will match you with the perfect
community to fit your needs.
Start Matching
Celebrity Homes
from Beverley Hills
to Palm Beach
Never-before-seen-photos of your
favorite celebrity homes
View More Celebrity Homes
---
Email me when new listings are available!
Email me when my dream home hits the market
Login to view this property
or Create your MyHomes account today?
Don't have an account yet?
MyHomes lets you do more
In only 30 seconds you will have full access to property, community info and SOLD data you can't get anywhere else.
Login to view this property
or Create your MyHomes account today?
Create an Account
*All fields are required
After you sign up, we will send you a PIN to your mobile phone or email to complete account activation.
Privacy Policy
MyHomes lets you do more
In only 30 seconds you will have full access to property, community info and SOLD data you can't get anywhere else.
Login to view this property
Please verify your account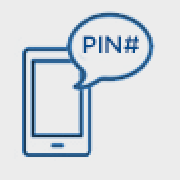 A confirmation PIN number has been sent to your phone