Palm Beach Places Unknown | Busch Wildlife Sanctuary
If you are interested in knowing more about the native animals of Florida, becoming involved in the rehabilitation of injured wildlife, and getting face to face with some species, Busch Wildlife Sanctuary is the perfect place for that opportunity! Located right off the I-95 exit in Jupiter and just a short drive from Tequesta and Palm Beach Gardens, the sanctuary is composed of a wildlife hospital, nature center, and nature trails which lead visitors through pine flatwoods, oak hammocks, and cypress wetlands.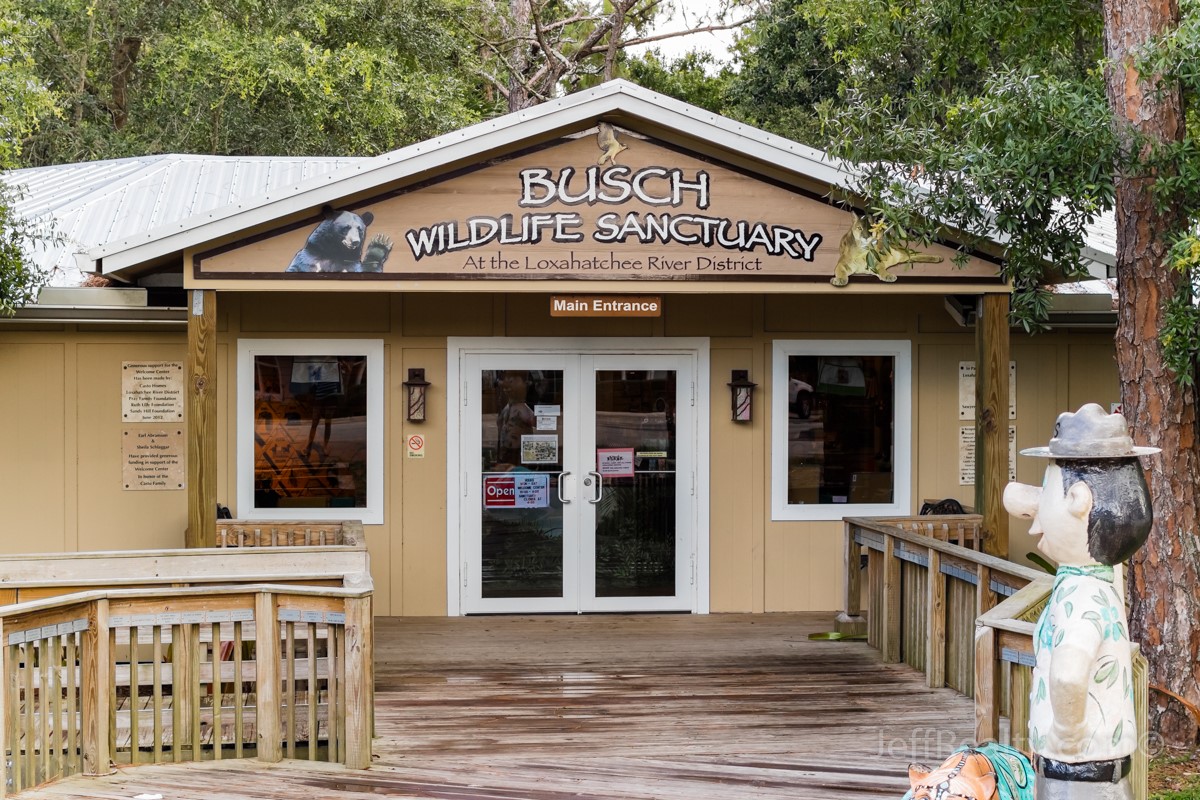 While walking through the boardwalk and trails, visitors will come into contact with several wildlife exhibits with a variety of native animal species, including bald eagles, hawks, panthers, deer, crocodiles, alligators, otters, foxes, snakes, and even bears! Keep in mind that this is not a zoo. All animals located in the sanctuary are in the process of going through rehabilitation with the hopes of someday being released back into their natural habitat. Because of this, different varieties of animals will be available for viewing at different times.
Below are some of the current residents that were there during our visit in June of 2016.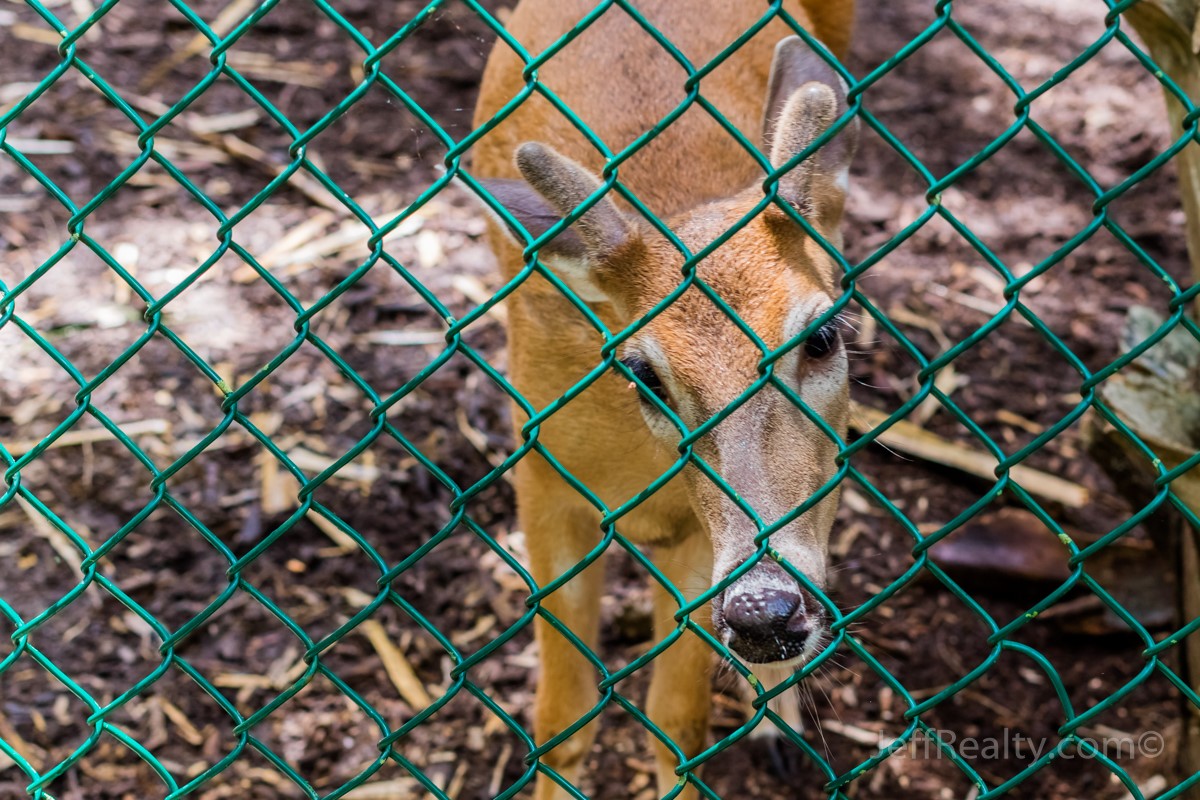 Deer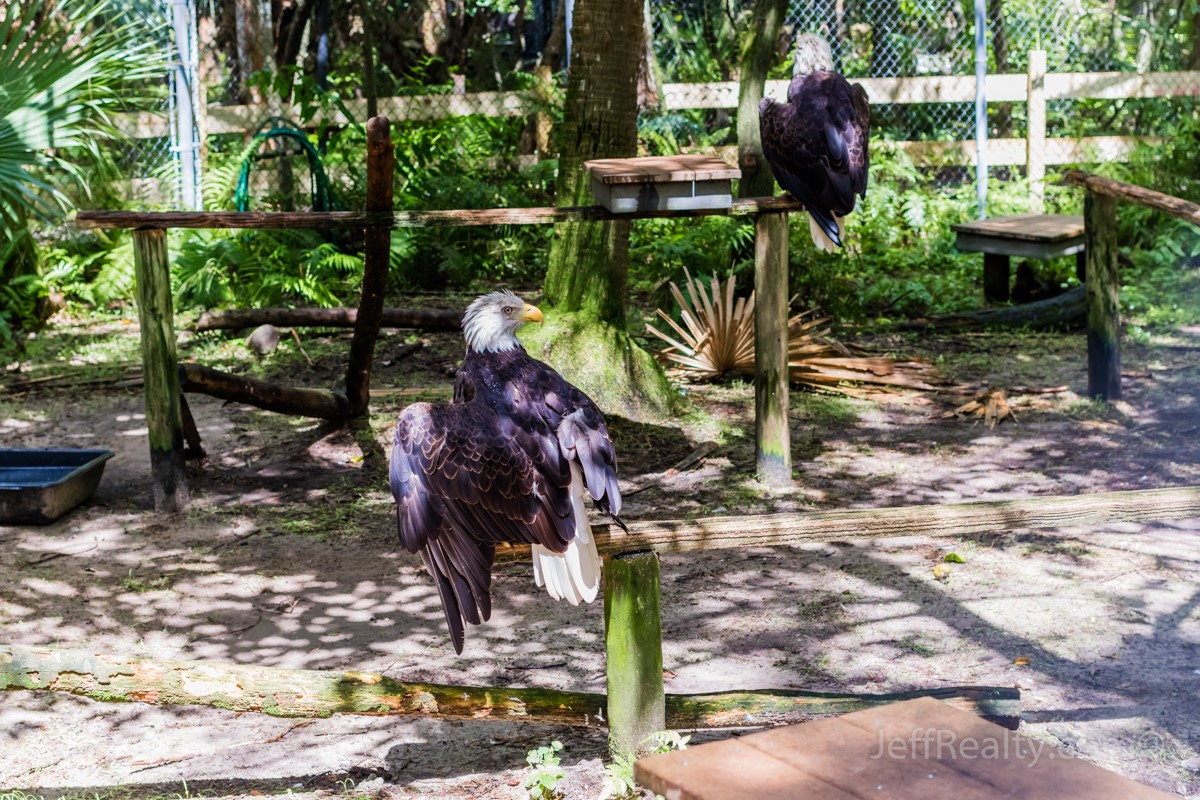 Bald Eagles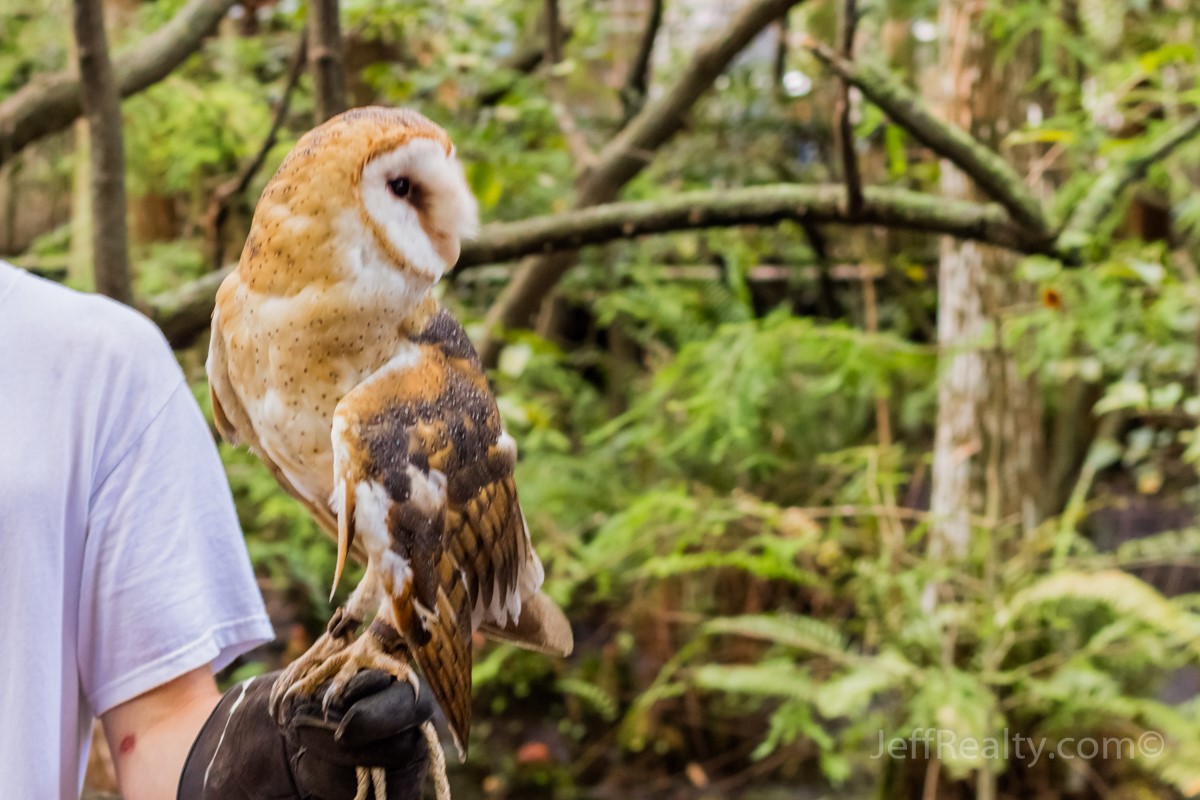 Barn Owls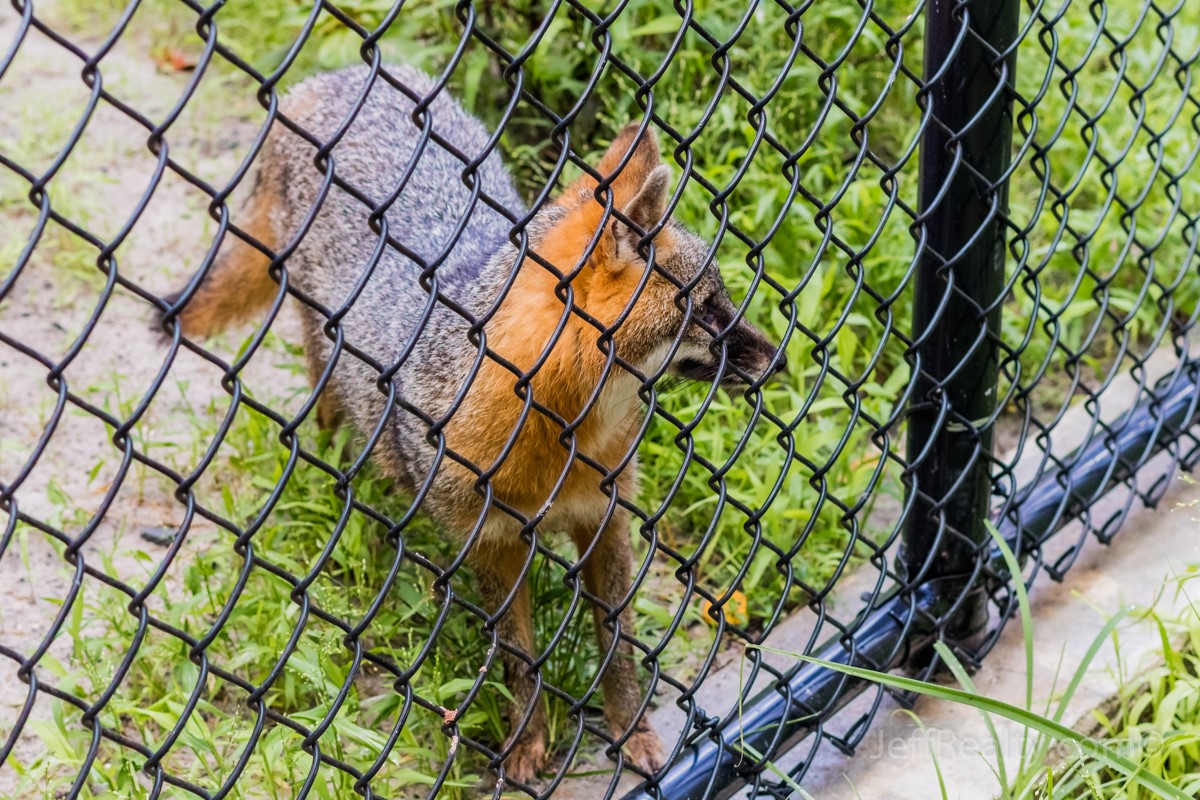 Gray Fox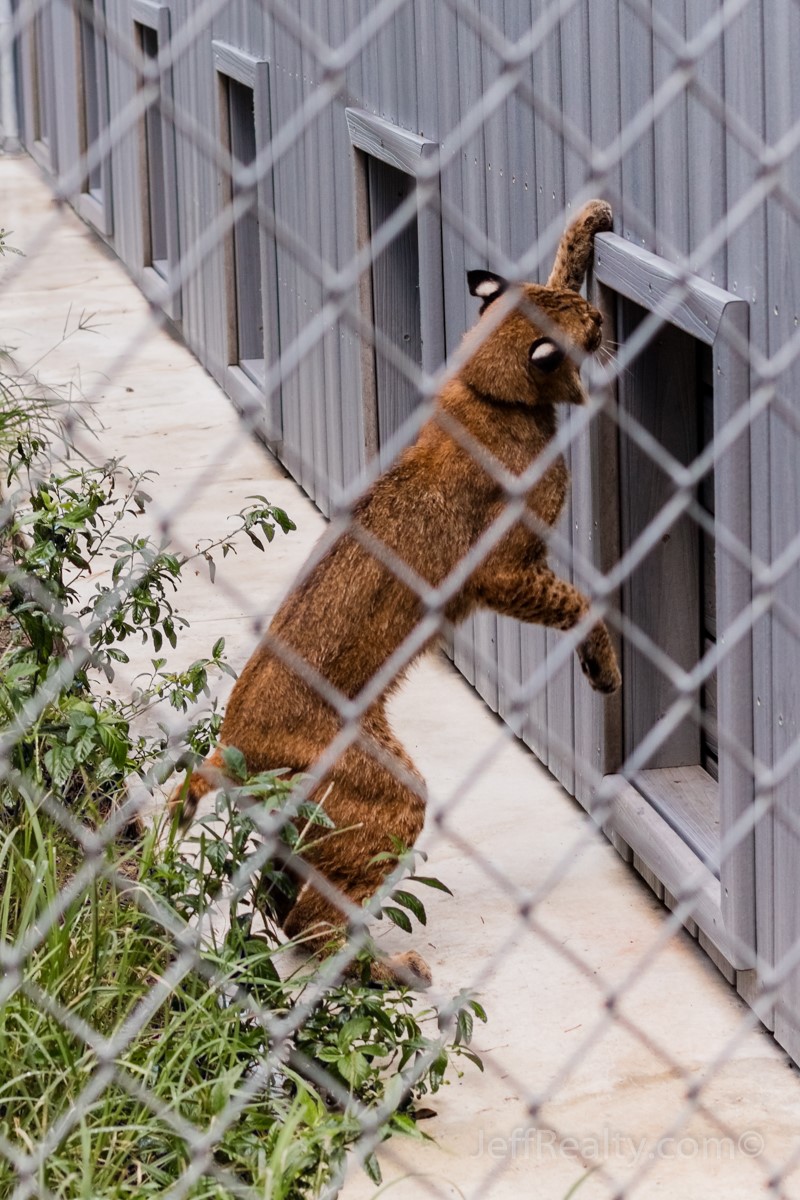 Bobcats
The sanctuary was founded in 1983 and the current facility was constructed in 1997. Cost of admission for individuals is free with donations being encouraged as The Busch Wildlife Sanctuary is a non-profit organization funded by donations.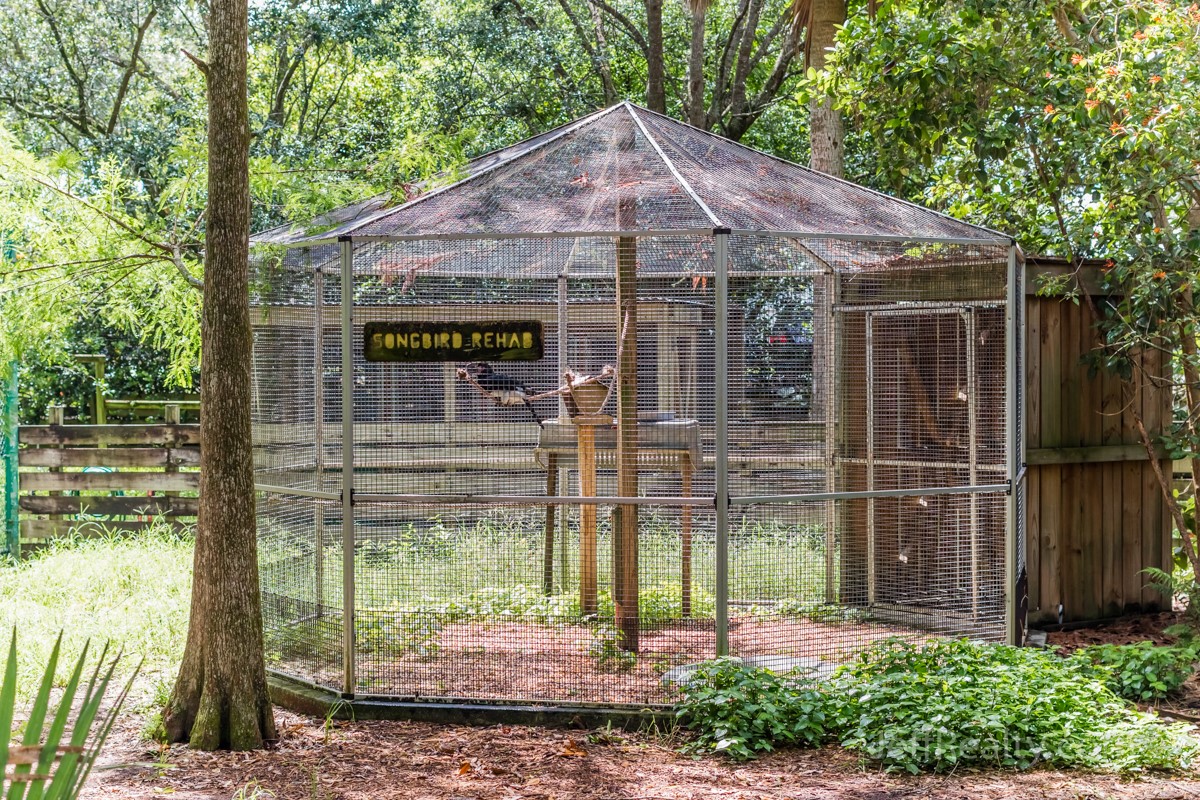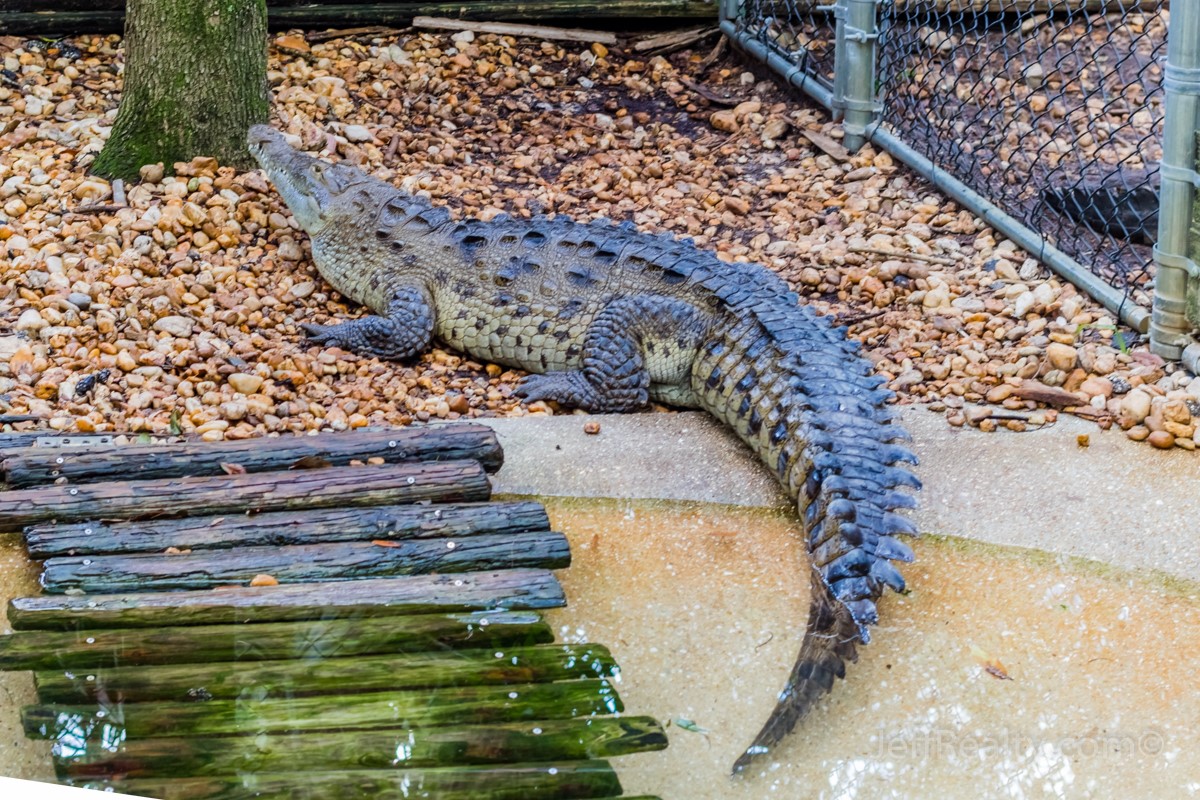 American Crocodile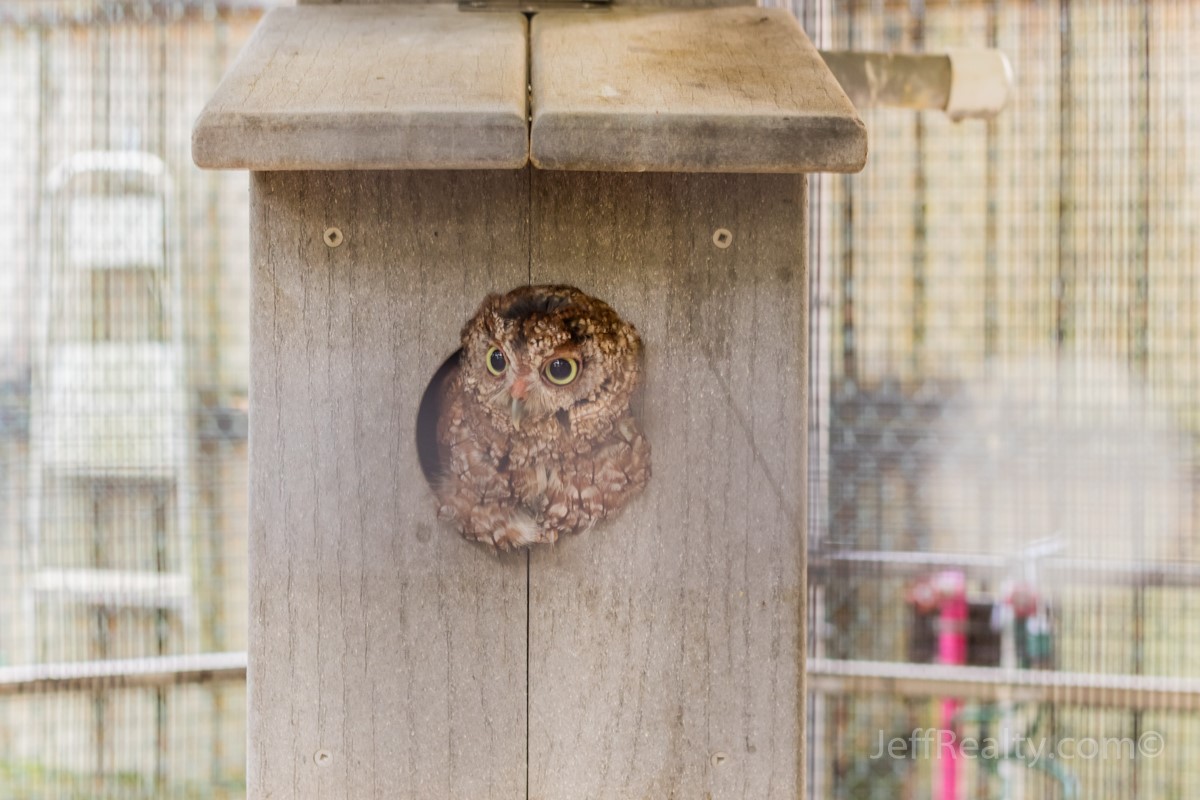 The Sanctuary's wildlife rescue and rehabilitation program provides free comprehensive medical care to over 5,000 sick, injured, and orphaned wild animals each year. Close to 90% of the animals treated at the sanctuary's hospital have suffered from some type of human-related injury, including car collisions, fishing line entanglement, illegal gunshots, electrocutions, poisonings, and attacks by domestic pets.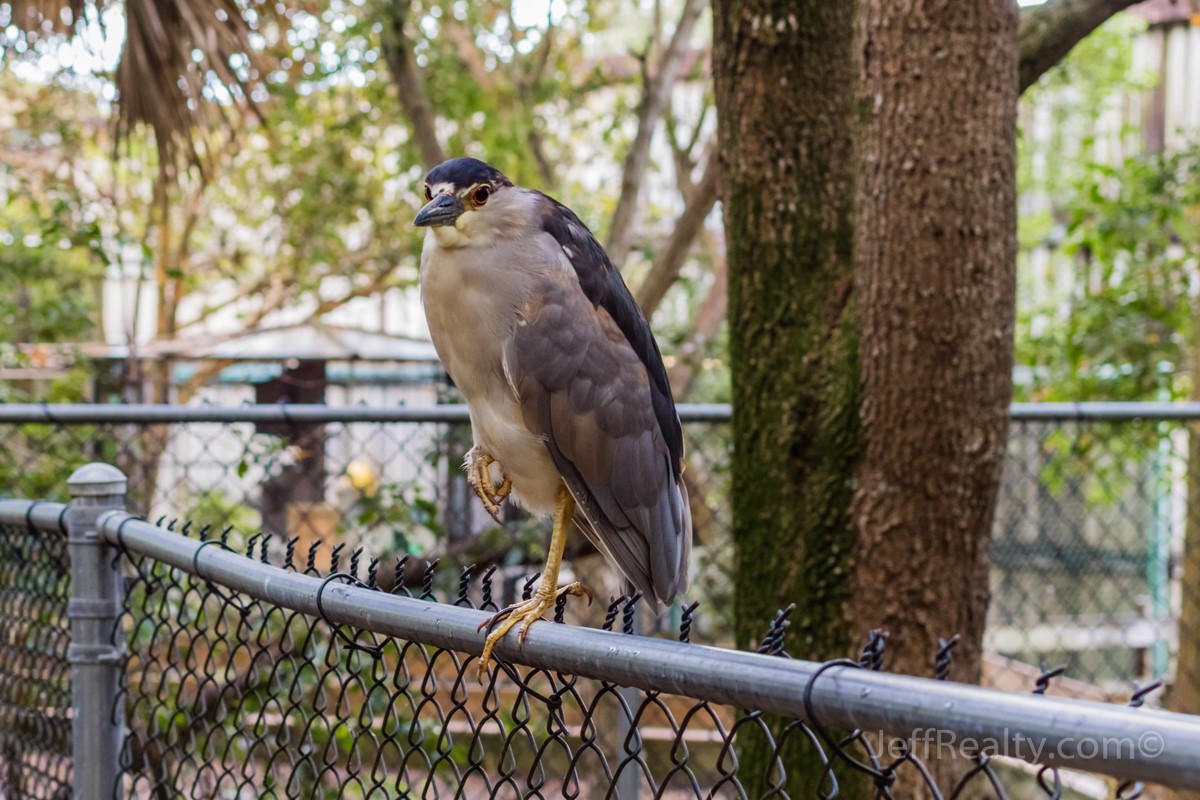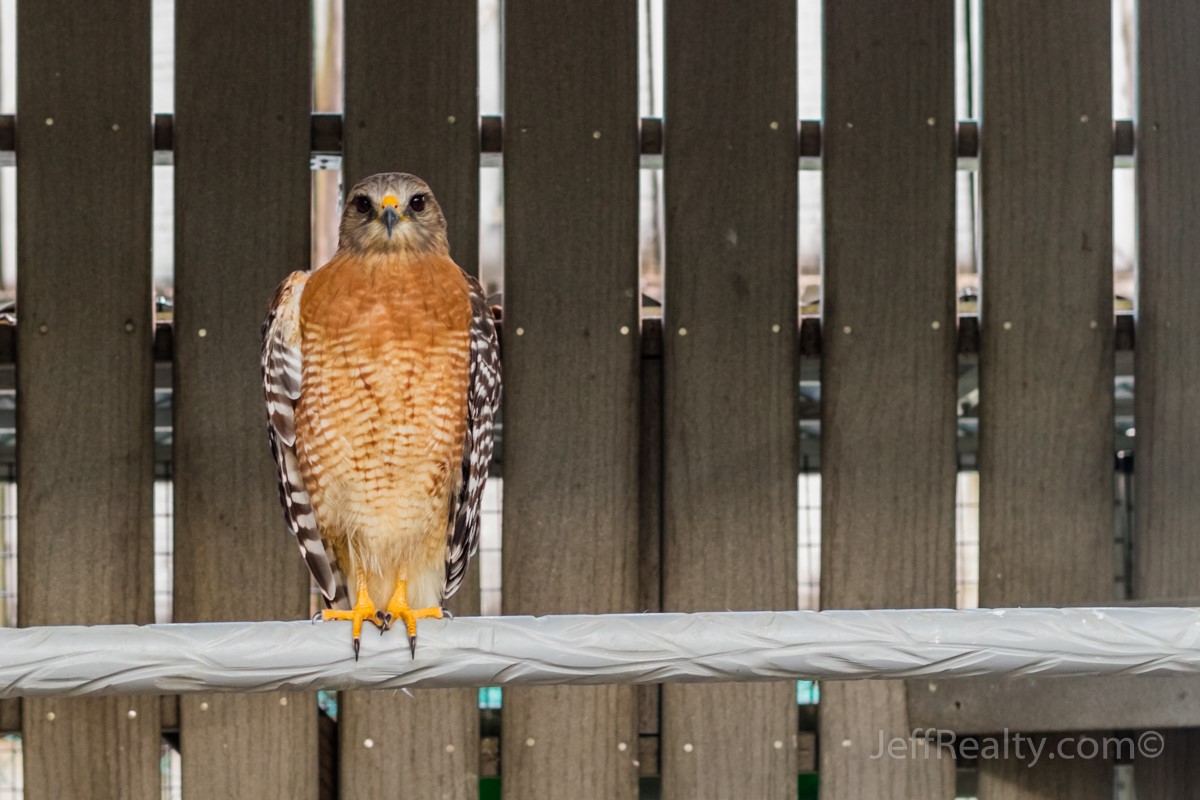 The Sanctuary has over 100,000 visitors each year who participate in the many environmental programs, tours, and exhibits which are suitable for all ages. Programs include nature walks and night walks, wildlife encounter programs, wildlife feeding exhibits, story time, summer camp, and a Junior Naturalist Program.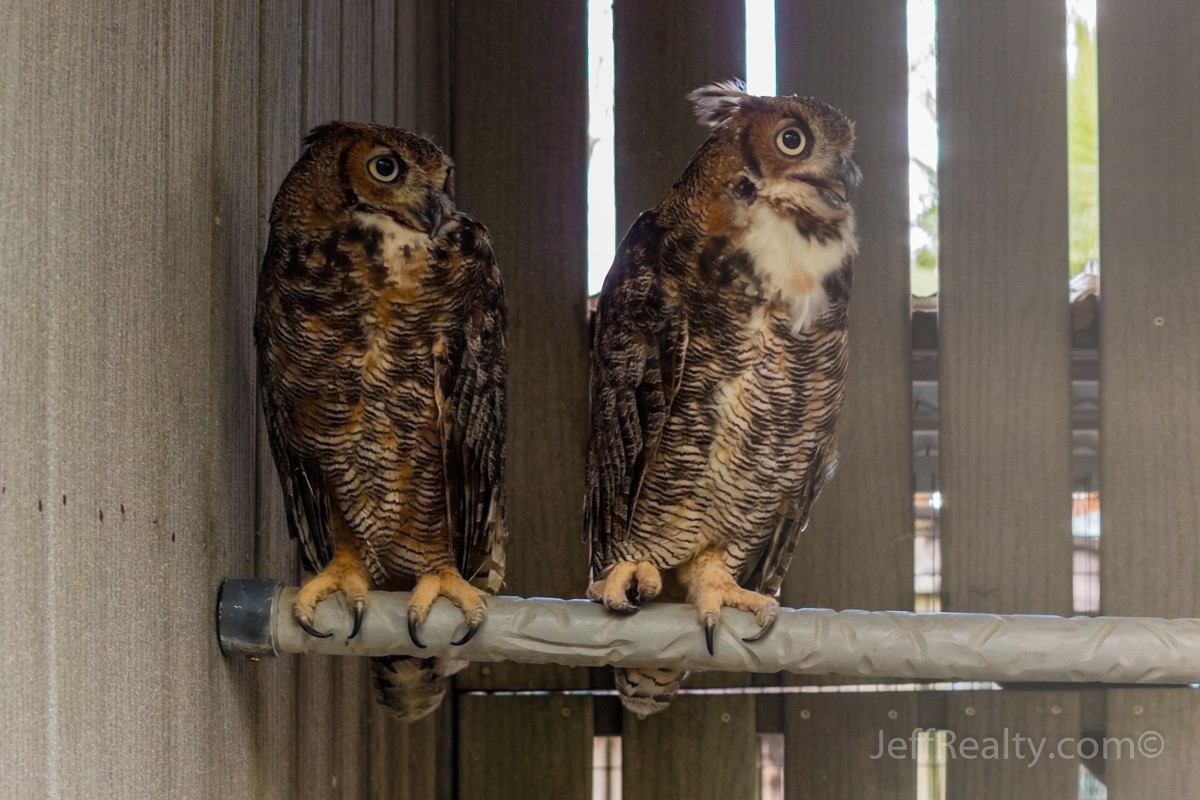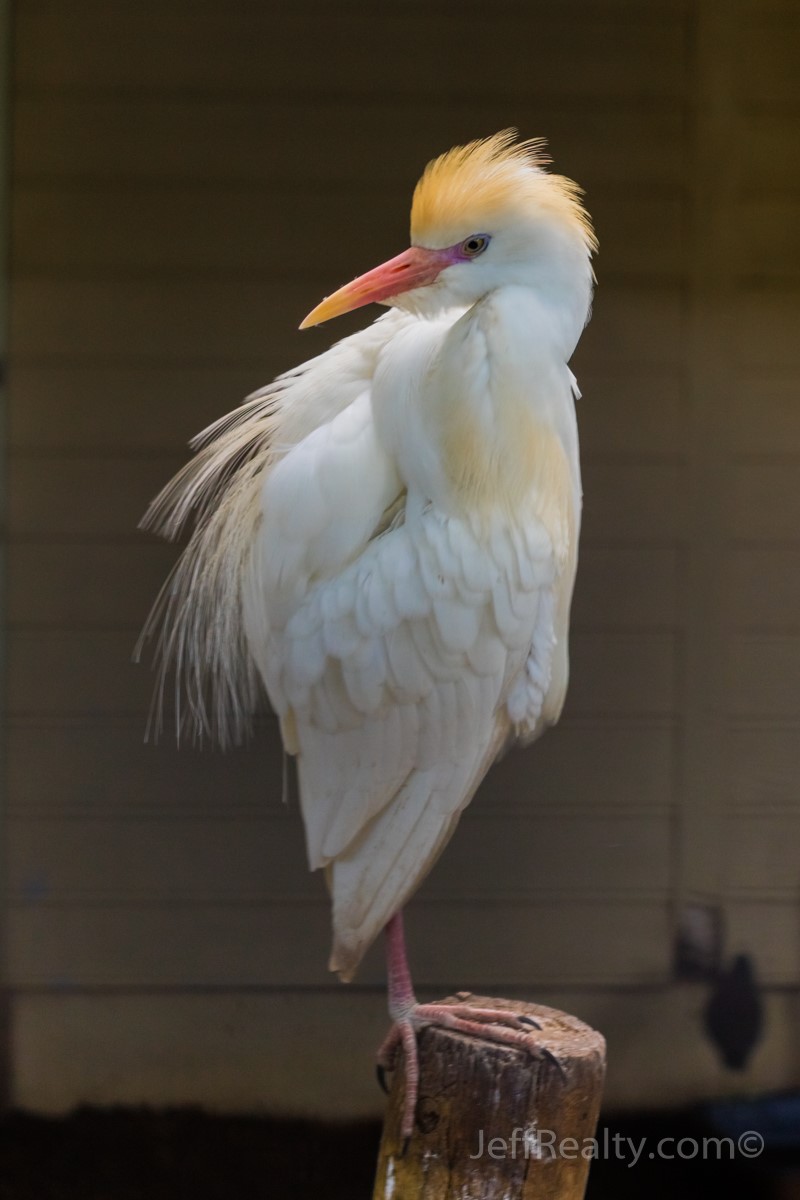 The Busch Wildlife Sanctuary's wildlife hospital is available to receive injured animals Monday through Saturday from 8:00am to 5:00pm, and on Sundays from 9:00am to 12:00pm.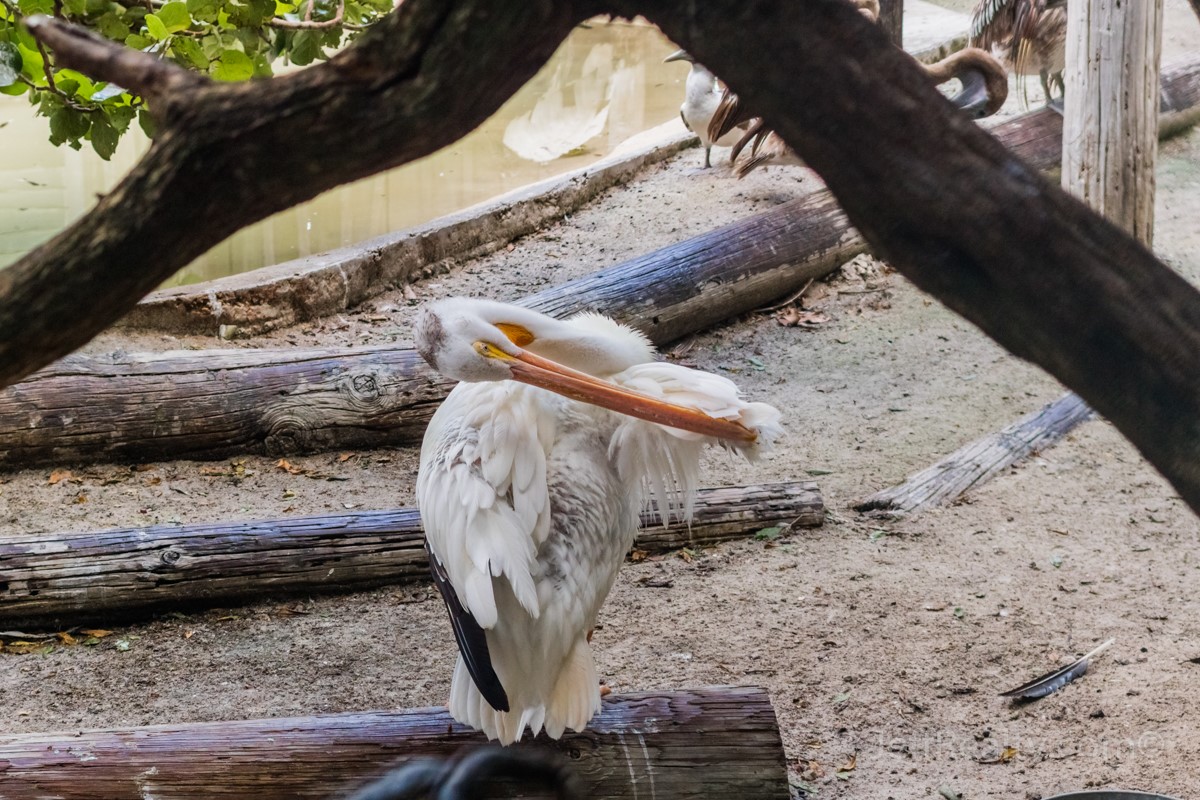 If you have found a sick, injured, or orphaned wild animal, call the Sanctuary for assistance at (561)-575-3399.  If you need assistance after hours, follow the instructions on the Sanctuary's answering service to reach a staff member on call.
LOCATION
2500 Jupiter Park Drive
Jupiter, FL 33458
(561) 575-3399
HOURS
Monday – Saturday
10:00 a.m. – 4:30 p.m.
See Tequesta Homes for Sale | See Jupiter Homes for Sale | See Palm Beach Gardens Homes for Sale
We will match you with the perfect
community to fit your needs.
Start Matching
Celebrity Homes
from Beverley Hills
to Palm Beach
Never-before-seen-photos of your
favorite celebrity homes
View More Celebrity Homes
---
< Next Post
Open Houses Tomorrow in Gardenia Isles, Palm Beach Country Estates, Beachcomber & Eastpointe
Posted on: by Jeff Lichtenstein
Email me when new listings are available!
Email me when my dream home hits the market
Login to view this property
or Create your MyHomes account today?
Don't have an account yet?
In only 30 seconds you will have full access to property, community info and SOLD data you can't get anywhere else.