Perhaps the banks should start a campaign titled, "Occupy Short Sales"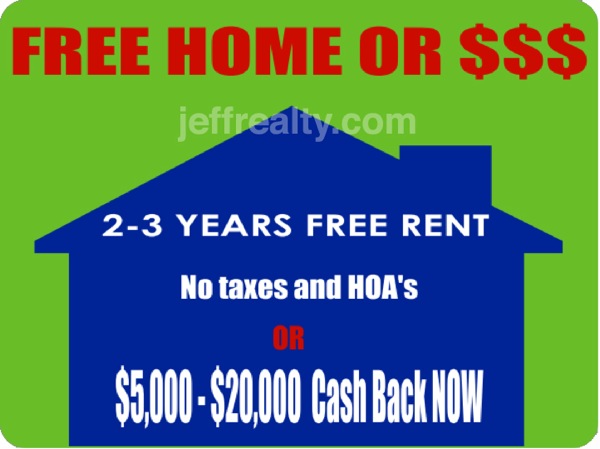 As a result of Bank of America's $5,000-$20,000 short sale relocation assistance program, short sale processing companies are sending mass emails out like the one below.  Watch for a wave of short sales to take place.  Banks are doing this because…..
1.     Homeowners are not paying their mortgage and sitting on the property for 2-3 years (typical time its taking to foreclose on a homeowner).  Thus no income for the bank.
2.     Banks will have to pay back delinquent HOA's, taxes, assessments
3.     Banks have to purchase insurance
4.     Homeowners are not fixing up the home or making improvements.  The Bank has to put money in after they take over.  Plus the home is 2-3 years older and has depreciated
5.     The costs to foreclose are high
6.     The banks will still have to pay Realtor and closing costs regardless if they pay on the short sale or if they foreclose
7.     The homeowners, once evicted, often engage in a familiar exit strategy of pillaging the home of everything that can be removed from light fixtures to applicances and even sinks and bathroom fixtures.
It's much cheaper for the banks to take their loss now rather than go through the foreclosure process. Homeowners are using the 2-3 year foreclosure backlog to leverage themselves free rent or now get money back.  While there is no doubt banks played a role in making bad loans, banks are now taking fantastic losses and are being gamed by how long it takes to foreclose? Is this fair or not?  I'll let you decide.  Regardless, it has brought prices down giving buyers lots of opportunities to find homes at low prices.
There are thousands of short sales in the area, ranging from $10,000 to $13,500,000.  No area from Palm Beach homes to Ritz-Carlton Jupiter real estatehas gone unaffected.
Here are some of the short sales in our immediate area…
View all Jupiter Short Sales
View all Palm Beach Gardens Short Sales
Sample Letter from Short Sale Specialist that I received via mass email….
As you may be aware Bank of America has rolled out their "Relocation Assistance Program"; we are receiving a lot of requests from clients to see if they would be eligible. I have pasted the basics of the program below and highlighted the most important points. If your file falls within the eligibility and not in the exclusions we will have submitted your file for consideration.
If you currently do not have a BOA file with us we encourage you to market homeowners with Bank of America mortgages who are in delinquent status.
Bank of America encourages distressed homeowners to explore a short sale as a viable option for avoiding foreclosure. To that end, for a limited time we are offering enhanced relocation assistance to help motivate homeowners to engage with us on a pre-offer short sale.
An additional benefit for these pre-offer programs – such as the Home Affordable Foreclosure Alternatives (HAFA) and Bank of America's proprietary program – is that deficiency may be waived for the homeowner.
Eligibility:
Homeowners with property in Florida
Short sales initiated 

without an offer

between September 26 and November 30

The customer will have to be eligible for one of the without offer programs such as the HAFA program or our proprietary program (specific investor participation and eligibility criteria do apply to these programs)
Successful closing of the eligible short sale by August 31, 2012
Minimum relocation assistance is $5,000 and maximum is $20,000, with the specific amount calculated based on the unpaid principal balance
Exclusions:
Ginnie Mae, FHA, VA and USDA loans are ineligible for participation
Lot loans are ineligible for participation
Properties outside the state of Florida are ineligible for participation
Short sales initiated with an offer are not currently eligible for the enhanced relocation assistance
We will match you with the perfect
community to fit your needs.
Start Matching
Celebrity Homes
from Beverley Hills
to Palm Beach
Never-before-seen-photos of your
favorite celebrity homes
View More Celebrity Homes
---
Email me when new listings are available!
Email me when my dream home hits the market
Login to view this property
or Create your MyHomes account today?
Don't have an account yet?
MyHomes lets you do more
In only 30 seconds you will have full access to property, community info and SOLD data you can't get anywhere else.
Login to view this property
or Create your MyHomes account today?
Create an Account
*All fields are required
After you sign up, we will send you a PIN to your mobile phone or email to complete account activation.
Privacy Policy
MyHomes lets you do more
In only 30 seconds you will have full access to property, community info and SOLD data you can't get anywhere else.
Login to view this property
Please verify your account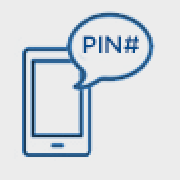 A confirmation PIN number has been sent to your phone