During the pandemic we've been taking little trips within Florida. A few weeks ago we went to Sanibel to get away and it reminded me of how diverse Florida is. One of the best things about living in Florida is you can practically vacation for 20 years within the state and have vastly different experiences.  We moved down in 2000 and as a family have done just that.  For those of you new to the state or haven't been here for a long time, or looking for some day trips or holiday spots with Grandkids, below is a guide. You'll also find a more in depth talk LIVE on our Real Estate Roundtable.
We did a tour once like, well, a "tourist." Visiting Little Havana and sightseeing all the Islands and the 30 Million homes like Billy Joel and Oprah off the water. J LO/Alex Fernandez just bought there and billionaire, Ken Griffin purchased a home for 60 million dollars a few weeks ago! There is also a must-see Christmas spot in Coral Gables at the Fairchild Gardens.
Such good people watching and nightlife! My wife and I stayed at the remodeled Fountainbleu a few years ago for a weekend getaway. Wonderful ethnic restaurants, movie star sightings, and the pool party is too much fun. Drive up to Bal Harbor on the way back to the Palm Beaches.
We take a concert in or a Heat game a few times a year and make a weekend of it. We have seen Elton John, Paul McCartney and some others.  Real good food around the arena.  Also nearby is the new Frost Aquarium and Space Museum. It's like 6 stories and very interactive. Lot of other cultural things to do as well.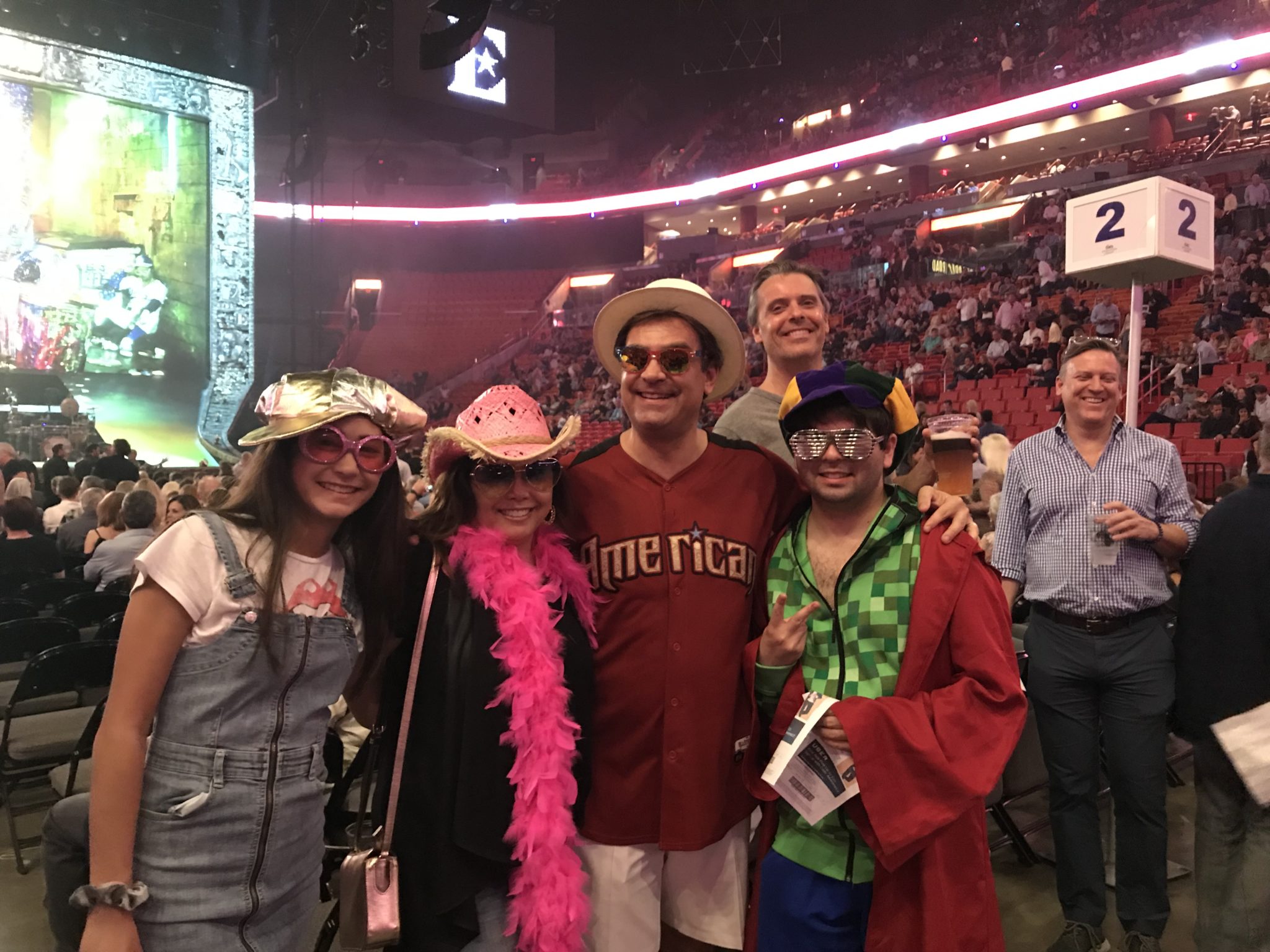 Over Christmas Holiday, visit the 83 acres at the Fairchild Tropical Gardens at night. What they turn it into at night must be seen to believe! It's a must for kids or grandkids. Talking Trees and Fairies! Complete light and garden spectacle at night. Amazing. You'll never forget it.
Too fun. There is the Urban Graffiti Art Museum. Lots of funky restaurants and all the walls for block after block are painted with graffiti.
The beaches and downtown for one but farther out west the New Hard Rock Guitar Casino is just incredible. The hotel itself is a spectacle with multiple nightclubs, concert halls and restaurant after restaurant. The light shows, showing the strings coming out of the guitar is wild.
Marathon, Key Largo, Islamorada or Key West.

Key West

You can't go wrong. Key West is just a great 3-4-day trip. The Harry Truman Museum is a must see as are sunsets on the boardwalk.

Harry Truman Museum

Blue Heaven for the best breakfast. Mmmm Lobster Benedict! Great fishing and things to do in the water. We have done if 4 times, with grandparents and kids and by ourselves. It's incredibly casual and non-luxurious. We once tried counting all the bridges to get there and gave up after 65. On the way back stop for lunch and bring home some.

Key West

Key Largo is only a few hours away. John Pennekamp Coral Reef State Park is a favorite spot. Chico Lodge is a good place to escape with kids or as a couple in Islamorada. I could go on and on as there are so many bed and breakfasts and things to do in the Keys.
Delray Beach and Boca Raton
Great day and night stay over trips. Downtown Delray is just ½ hour away and it feels like a great Saturday night escape out of the area.
Count the golf carts on the overpass of The Villages! https://www.facebook.com/100000881825243/posts/5312324775473531
West Coast

Naples/San Marco.

Take Alligator Alley and go 2 hours west. It's strange seeing the sun set on the other coast.

Sanibel & Captiva Island

Very beachy and lots of fishing and sleepy 'hole in the wall' restaurants. Captiva Island is the more upscale of the 2. Beautiful drive.

Captiva

Tampa Bay/Sarasota area

Such a big city.  We've done the aquarium, and taken in some baseball and football games. Love the bicycle water riding.

Tampa Bay

Sarasota

The Ringing museum for one and St Armond's Square from Sarasota to Long Boat Key is one of the most fun places to walk and eat.  Long Boat Key is awesome.
Orlando

There is a an amusement park called Disney World if you've never heard…….We used to go all the time when the kids where little. Fright Nights during Halloween at Universal are a scream.  Then the Kennedy Space Center tour in Cocoa Beach is another must.

The Springs/Mount Dora
Saint Augustine

If you have kids you take this trip the year after the Kennedy Space Center. I loved it. From the Fort to the Fountain of Youth. The oldest city in America is so different. So Spanish. It's a must stop weekend getaway.

Extended trips

Savannah

Just 7 hours away, it's another long weekend trip. I loved the trees in Forest Gump's square. Take the kids on the ghost tour.


Savannah Historic District

Charleston.

An hour or so from Savannah. Another ghost tour city. So much history there and like Savannah so much to see and such good food and grits!

Pan Handle

We did a winter break trip to New Orleans and took a few days to drive through the coast of the Panhandle. Every town is different. From the history in Pensacola to Destin, each spot along the way is different.

Jacksonville

We haven't explored the city that much but did a weekend in Amelia Island which is another fun getaway.

Tallahassee.

Incredibly old Florida and the state capital city is really quaint.  We just visited the campus at FSU which is gorgeous.

Cruises and the Caribbean

You can take a short flight or nice weekend or week cruises out of Fort Lauderdale or Miami or even Riviera Beach to the Bahamas, Puerto Rico and many other spots in the Caribbean. Summer of 2019 we did one all over the Caribbean with our family and Mother in law and had so much fun.


Puerto Rico

Puerto Rico Castillo
Jeff Lichtenstein is owner and broker of Echo Fine Properties, a luxury real estate brokerage selling real estate in Jupiter  and homes in Palm Beach Gardens, Florida. He has 20 years of real estate experience, has closed over 1,000 transactions, and manages over 70 agents in a non-traditional model of real estate that mimics a traditional business model.  Some publications he has been quoted in.
Feel free to ask him a question directly at jeff@EchoFineProperties.com including a complimentary real valuation of your home.
---
Login to view this property
or Create your MyHomes account today?
Don't have an account yet?
In only 30 seconds you will have full access to property, community info and SOLD data you can't get anywhere else.