Just Listed | Sensational on Singer Island | 2700 N Ocean Drive #2402b
By Blog
Experience the 𝗕𝗘𝗔𝗨𝗧𝗬 of Home ECHOnomics…
SENSATIONAL ON SINGER ISLAND
3 Beds | 3/1 Baths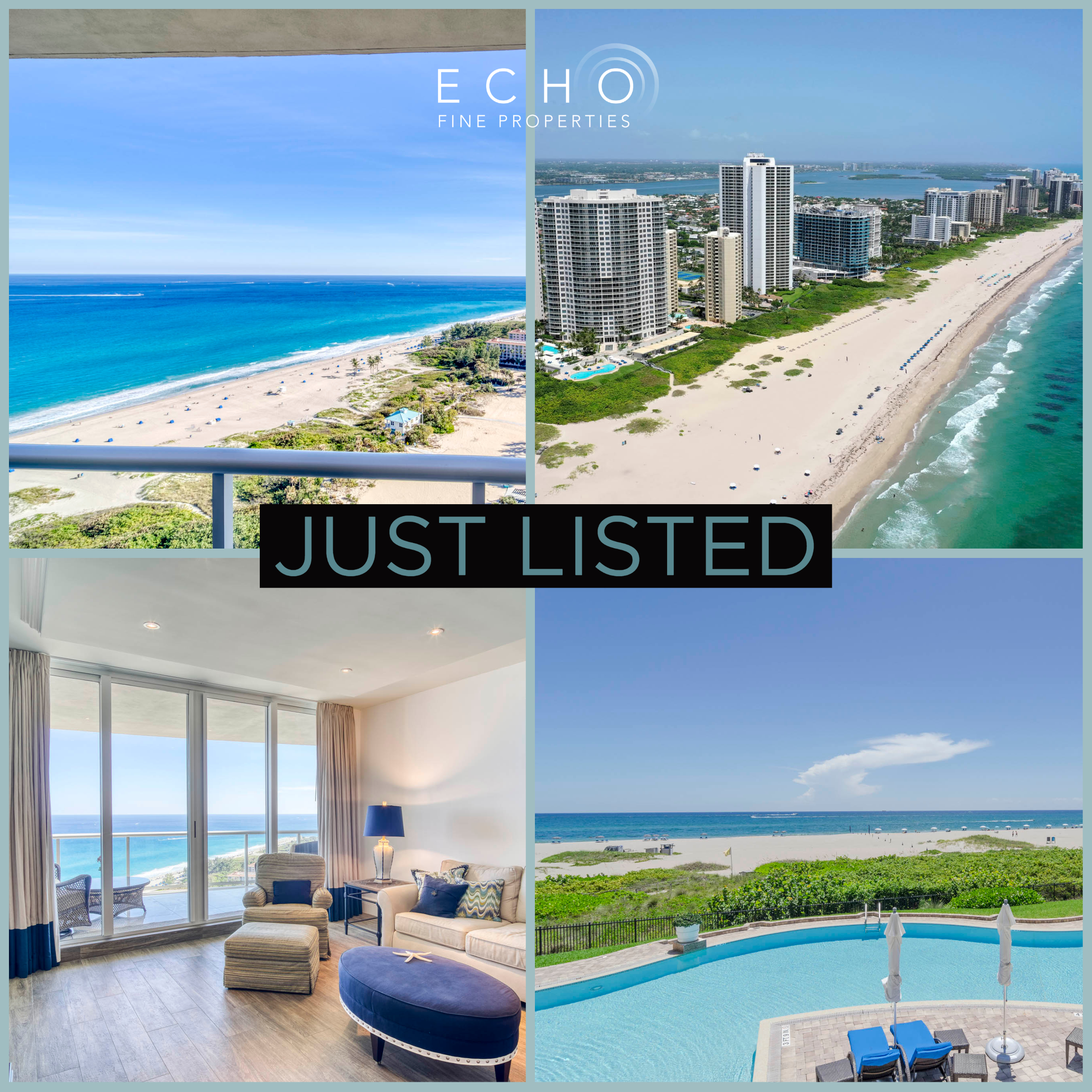 Spectacular direct ocean views from this professionally decorated home in the sky! This is luxury resort living at its very best!
The Ritz Carlton Residences are two gorgeous contemporary buildings situated on over 8 acres of beachfront property with a poolside restaurant, state of the art fitness center, movie theater, and more!
Take a virtual tour of the home and find out more: https://www.echofineproperties.com/search/results/2700-n-ocean-drive-2402b-riviera-beach-fl-33404-rx-10691799-2590841/?reg=1
Contact Andrea Roth for info:
561.713.7679
Andrea@EchoFineProperties.com
We will match you with the perfect
community to fit your needs.
Start Matching
Celebrity Homes
from Beverley Hills
to Palm Beach
Never-before-seen-photos of your
favorite celebrity homes
View More Celebrity Homes
Related Posts
Just Listed | Dreamy in Dunes Towers | 5480 N Ocean Drive #A7c
August 5, 2021
In Uncategorized
Just Listed | Beautiful in Burwick | 6 Alford Court
August 4, 2021
In Uncategorized
Just Listed | Outstanding in Ocean Dunes | 1409 Ocean Dunes Circle
August 3, 2021
In Uncategorized
---
Email me when new listings are available!
Email me when my dream home hits the market
Login to view this property
or Create your MyHomes account today?
Don't have an account yet?
In only 30 seconds you will have full access to property, community info and SOLD data you can't get anywhere else.