Jupiter Farms | Great Mexican Food!
Jupiter Farms | Great Mexican Food!
Jupiter Farms, one of this area's most overlooked great residental areas, has a great Mexican restaurant and caterer.  Located in Sierra Square, Guacamole has fabulous authentic Mexican food.  This site was formerly a Spanish chicken take-out place, but it never caught on.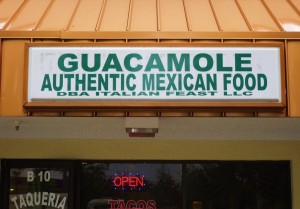 I ate here when Guacomole first opened and had a chat with the owner and his wife.  He has been in the business for years, but this is the first time on his own.  The food was fabulous!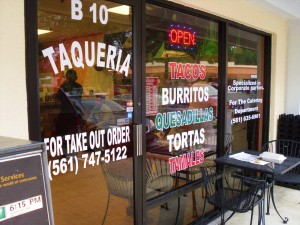 Today, I stopped in for lunch again and the place was constantly busy. My favorite is the brisket burrito and it's big enough for two. Like they say, truck drivers always know the great places to eat, so it's good to see people who really know authentic Mexican food eating in here. And they do…all the time.
I'm happy to see a small family business making it in tough times. If you are looking for a great place to eat when you are in Jupiter Farms, maybe after going canoeing in Riverbend Park, be sure and check this place out. The kids will like it, too.  This is just one more reason why Jupiter Farms is a great place to live!
We will match you with the perfect
community to fit your needs.
Start Matching
Celebrity Homes
from Beverley Hills
to Palm Beach
Never-before-seen-photos of your
favorite celebrity homes
View More Celebrity Homes
---
Previous Post >
153 Jupiter Key Road | Jupiter Key | Jupiter Homes For Sale
Posted on: by Jeff Lichtenstein
< Next Post
34 Windward Isle | The Island at PGA National | Palm Beach Gardens Homes For Sale
Posted on: by Jeff Lichtenstein
Email me when new listings are available!
Email me when my dream home hits the market
Login to view this property
or Create your MyHomes account today?
Don't have an account yet?
In only 30 seconds you will have full access to property, community info and SOLD data you can't get anywhere else.