J.J Jauregui | Profil Personnel
By Hollie
Langues culturelles et professionnels
Née et élevée à Montréal, JJ a déménagé aux États-Unis en 1986 (elle promet de ne pas avoir apporter les hivers canadiens avec elle!), où elle a épousé son mari et a élevé deux enfants.  Elle parle couramment le français, l'anglais et l'espagnol.  JJ a débuté sa carrière en tant que secrétaire administrative à New York où elle a géré des relocalisations de cadres à l'échelle nationale et internationale (expatriés Français).  Cet expérience acquis lui permet de travailler avec des acheteurs et vendeurs étrangers et répondre à leurs besoins particuliers.  La plus grande satisfaction de JJ est quand elle trouve la demeure parfaite pour ses acheteurs basé sur leur mode de vie et sachant ce qu'ils veulent.   Elle est méticuleuse et prête une attention particulière aux détails en veillant à ce que rien ne soit négligé dans les négociations contractuelles.  Vous apprécierez son honnêteté, sa personnalité authentique et son suivi exceptionnel.
Interviewez-moi
Quand JJ rencontre ses clients pour la première fois, elle se fait interviewer pour faire en sorte que tous clients qui l'embauche, le font en fonction de leurs attentes du niveau de relation qu'ils veulent entretenir avec elle.  JJ rend ses clients à l'aise en les gardant au courant.  Sa méthode de communication préférée est celle qui convient le plus a chaque client (courriel, téléphone, texte…).  JJ étudie les données du marché pour prévoir les fluctuations.  Son objectif est de gérer les attentes de ses clients en partageant les informations les plus importantes pour leur permettre de prendre les décisions en temps opportun.
A quoi s'attendre
JJ est très fière de guider ses clients sur le processus immobilier en Floride.  Les consommateurs informés ne sont pas aussi anxieux parce qu'ils savent exactement à quoi s'attendre.  JJ écoute ses acheteurs et creuse plus profondément dans leur mode de vie pour trouver une maison dans la communauté qui convient le plus à ce mode de vie.  Elle investit son temps à étudier l'inventaire locale, toujours à la recherche des meilleurs investissements et pour mieux comprendre les atouts distincts qu'offre chaque communauté particulière.  Elle travaille en collaboration avec des avocats, comptables, financiers ainsi que des agents de change – tous spécialisés en transactions transfrontalières (surtout avec les Canadiens).
Leader de l'industrie
JJ a toujours aimé travailler avec les leaders de l'industrie et c'est la raison pour laquelle elle a choisi l'équipe dynamique de professionnels chez Echo Fine Properties.  Elle a auparavant travaillé comme représentante au service des ventes pour une compagnie du Fortune 500 dans le domaine médical.  Dans cette fonction, ces compétences ont été reconnues au plus haut niveau.  C'est ce focus et cette énergie qui l'amène chez nous après avoir acquis son expérience avec d'autres compagnies immobilières au New Jersey et en Floride depuis 2011.  L'équipe comprend un photographe, un vidéaste, deux concierges clients et deux administrateurs qui travaillent en collaboration pour libérer JJ et lui permettre de s'occuper exclusivement de ses clients.  Alors, pourquoi pas confier JJ la tâche de vous rendre service quelques soient vos besoins en immobilier!
Jocelyne "JJ" Jauregui
561-660-0863
E C H O
FINE PROPERTIES
Palm Beach Gardens, FL
We will match you with the perfect
community to fit your needs.
Start Matching
Celebrity Homes
from Beverley Hills
to Palm Beach
Never-before-seen-photos of your
favorite celebrity homes
View More Celebrity Homes
---
Email me when new listings are available!
Email me when my dream home hits the market
Login to view this property
or Create your MyHomes account today?
Don't have an account yet?
MyHomes lets you do more
In only 30 seconds you will have full access to property, community info and SOLD data you can't get anywhere else.
Login to view this property
or Create your MyHomes account today?
Create an Account
*All fields are required
After you sign up, we will send you a PIN to your mobile phone or email to complete account activation.
Privacy Policy
MyHomes lets you do more
In only 30 seconds you will have full access to property, community info and SOLD data you can't get anywhere else.
Login to view this property
Please verify your account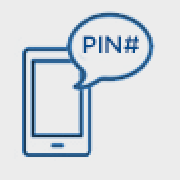 A confirmation PIN number has been sent to your phone