Irma is Over | Let's Work Together | Free Help, Essential Info
Irma is over. Let's work together…
We are ready to help you right now!
While we fortunately dodged a bullet, there is still damage. We have lived in the Palm Beach and Jupiter areas for decades. We know the next steps in rebuilding and we are here to help you now.

I did a Facebook video you can watch here and wrote the information below for essential information and steps that you should take. Other news including insurance info can be found here, https://www.facebook.com/EchoFineProperties.
Free home photography to begin your insurance claim process
Free assistance locating qualified contractors and inspectors (see list below for starters)
Free assistance locating immediate rentals or temporary housing
It is critical if you are out of town to have someone (we will do this for you) walk the property. You also need to have us or someone else walk the inside of the property. Document, Document, Document for insurance purposes. Take notes and take photos. Get very James Comey, as insurance companies don't want to pay.
I recommend, in any event, to do a home inspection as if you were purchasing the property from scratch. Sideways rain and high winds can cause leaks that you would only see if you were crawling the attic, for example.
Use contractors that are FLORIDA licensed. There are a lot of scammers out there, including insurance adjustors (who work for insurance companies, not you) and people from other states that are not reputable. The list below has been compiled by inspectors I have known a long time and from our agents who have used them before.
Call me directly if you need anyone else or any advice or need representation if you have large damages. I can be reached directly at Jeff@EchoFineProperties.com or at 561-346-8383.

If you want photos of your property or for us to walk it, please provide me with your name, cell phone number, email address, and street address.
List of Contractors
Inspectors
Fidelity Building Inspections
561-748-8874
Integrity Mold Inspections
561-401-2294
John Curtain
(561) 309-8234
jcurtin@jchomeinspector.com
Roofing
Diversified Roofing
Matt Drozd
561-346-5650
matt@diversifieddroofingfl.com
Pestana Roofing
561-381-4274
Capp's Roofing
772-545-3442
Legacy Contractors/Roofing
561-844-4910
Eric Westergaurd (Roofer)
561-222-5961
Aaron Salas of Bear Roofing
Adsalas1@gmail.com
Oceanside Roofing
Lee Couzza
561-622-1677
LeeCocuzza@yahoo.com
Leo Roofing
Frank Leo
561-935-4979
Mold Remediation
Handyman/General Contractor
Larry Palibo
561-296-3595
lpalumbo@southamptoninc.com
Mike Loos, Contractor
561-371-8236
Ed Roby, General Contractor
561-460-1272
Reasonable, reliable, family owned
Mike Austin
561-248-9669
Electric
Lighthouse Electric
561-748-7575
561-758-4756
RAJ Electric
561-746-6984
Plumbing
ABuckeye Plumbing
561-791-2228
Garfield Plumbing
561-900-6080
Salina Pluming
Tom Salina
561-744-2480
561-262-5617
flaprmn@aol.com
Air Conditioning
ER Air conditioning
561-629-5679
A Edson
erairrepair@gmail.com
Miklos Air Conditioning
561-575-2173
Millers Central Air
Sean Braucler
772-785-8080
Sean@MillersCentralAir.com
Complete Environmental Solutions
561-747-2862
Jim Coffman
772-260-1646
Garage Door
Precision Door
561-515-5339
Trees
Zimmerman Trees
561-968-1045
We will match you with the perfect
community to fit your needs.
Start Matching
Celebrity Homes
from Beverley Hills
to Palm Beach
Never-before-seen-photos of your
favorite celebrity homes
View More Celebrity Homes
Related Posts
Would You Like A Photo of Your Home? | Hurricane Insurance Claims
September 8, 2017
In Hurricane Irma
---
Previous Post >
West Palm Beach Spotlight: New Luxury Rental Properties Planned For Downtown West Palm Beach | Developers Anticipate Continued Future Growth
Posted on: by Jeff Lichtenstein
< Next Post
Open Houses Tomorrow in PGA National, Steeplechase & The Bluffs
Posted on: by Jeff Lichtenstein
Email me when new listings are available!
Email me when my dream home hits the market
Login to view this property
or Create your MyHomes account today?
Don't have an account yet?
MyHomes lets you do more
In only 30 seconds you will have full access to property, community info and SOLD data you can't get anywhere else.
Login to view this property
or Create your MyHomes account today?
Create an Account
*All fields are required
After you sign up, we will send you a PIN to your mobile phone or email to complete account activation.
Privacy Policy
MyHomes lets you do more
In only 30 seconds you will have full access to property, community info and SOLD data you can't get anywhere else.
Login to view this property
Please verify your account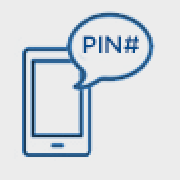 A confirmation PIN number has been sent to your phone