Harbourside Gets Town of Jupiter Financing
The Town of Jupiter is lending financial support to the Harbourside marina/hotel project along the Intracoastal Waterway near the Jupiter Yacht Club. The Town is offering up to $350,000 per year for the next 15 years to help secure the project and is sending the Town's financial director to China for two weeks with the developer to lend credibility to the project to potential Chinese investors.
The site chosen is the current location of the Burt Reynolds Museum where mementoes of the movie career of Jupiter's most famous son are housed. No word on where the museum might be forced to relocate. Reynolds is from Jupiter Farms where his overgrown, ex-film studio sits behind a wall. I believe the large parcel was recently given or sold to the Palm Beach County School Board.
Harbourside is only one element of the pending waterfront development of Riverwalk which will connect several parcels of land along the eastern shore of the Intracoastal as it winds its way north from the Jupiter Yacht Club area, under the Indiantown Bridge and around the corner to the south side of Jupiter Inlet.  Of course, there are still obstacles to overcome.  Like uprooting the retirees of Suni Sands mobile home park on the Jupiter Inlet.  They have enjoyed their waterfront location for decades and now have to fend off eminent domain claims as the Town tries to transform the waterfront from the quaint and disparate collection of entities into a tidy, upscale collection of shops, hotels and restaurants.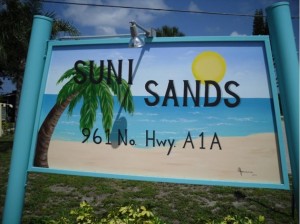 The southern terminus of Riverwalk is complete and the Town holds concerts and other events in the protected and open air facility under the Indiantown Road Bridge.  You can check the Town of Jupiter website for upcoming events here.
We will match you with the perfect
community to fit your needs.
Start Matching
Celebrity Homes
from Beverley Hills
to Palm Beach
Never-before-seen-photos of your
favorite celebrity homes
View More Celebrity Homes
---
Email me when new listings are available!
Email me when my dream home hits the market
Login to view this property
or Create your MyHomes account today?
Don't have an account yet?
In only 30 seconds you will have full access to property, community info and SOLD data you can't get anywhere else.