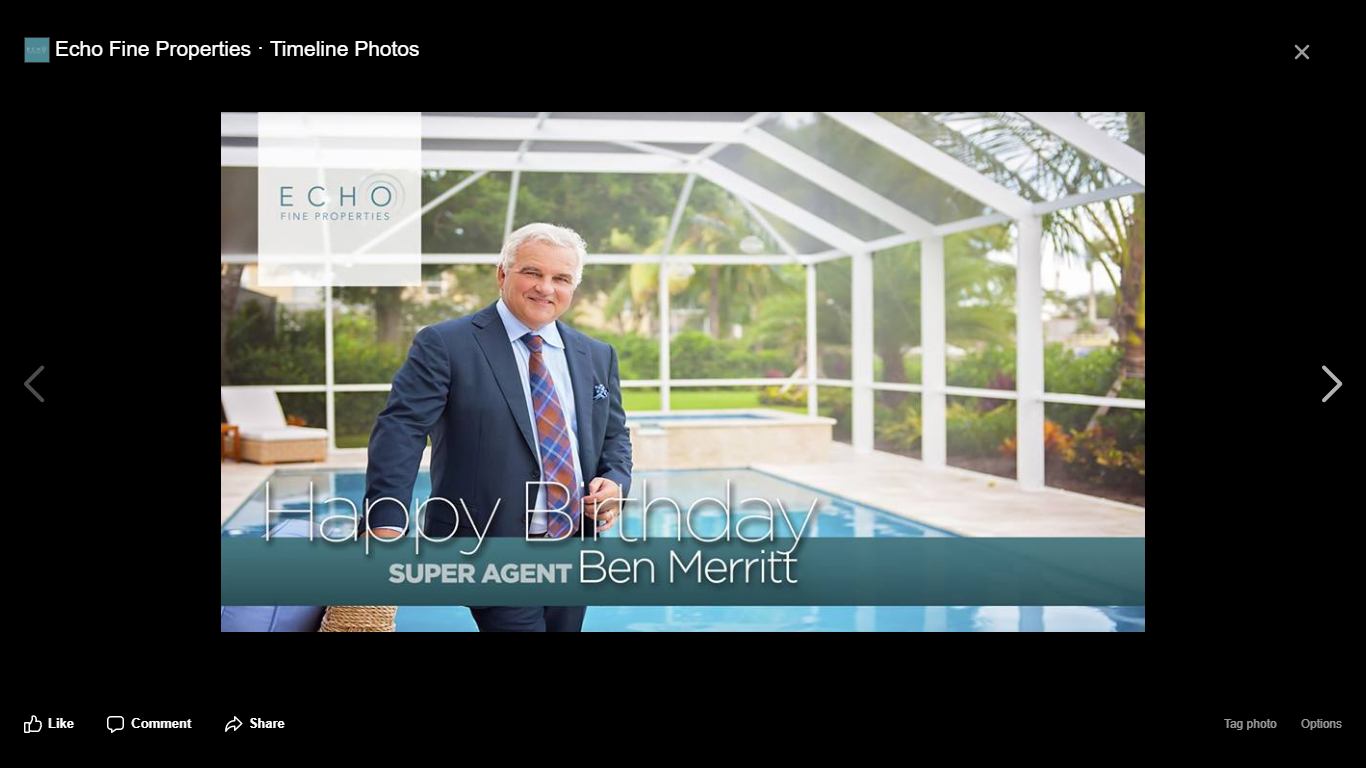 Happy Birthday to #EchoAgent Ben Merritt! 
We hope you have a wonderful day! 🎂🎈🎉
#EchoFineProperties#NextWaveinRealEstate#HappyBirthday#Cake#Candles
#AnotherYearOlder#Wisdom#SuperAgent#PalmBeachCountyRealEstate
#PalmBeachCountyHomes#EchoAgents
We will match you with the perfect
community to fit your needs.
Start Matching
Celebrity Homes
from Beverley Hills
to Palm Beach
Never-before-seen-photos of your
favorite celebrity homes
View More Celebrity Homes
Related Posts
Just Listed | Wonderful in Westwood Gardens | 5675 Golden Eagle Circle
May 22, 2020
In Palm Beach County homes
Just Listed | Perfection on Piccadilly | 1025 Piccadilly Street
May 14, 2020
In Hampton Cay
New Rental | Pretty in PGA | 17 Via Aurelia
May 13, 2020
In Palm Beach County homes
---
< Next Post
The Florida Vision Institute Local Ophthalmologist in The Palm Beaches, FL
Posted on: by Jeff Lichtenstein
Email me when new listings are available!
Email me when my dream home hits the market
Login to view this property
or Create your MyHomes account today?
Don't have an account yet?
In only 30 seconds you will have full access to property, community info and SOLD data you can't get anywhere else.