Florida Real Estate Sales
As of August 2018, Florida's Real Estate market has reported more sales, more new listings, and rising median prices throughout July, compared to the same time last year.
Although the for-sale inventory remains restrained in many markets, there were 25,488 sales of single-family homes in the state last month, which is up 3.8% compared to July 2017.
Florida Realtors President Christine Hansen remarked, "In a positive sign for Florida's housing market and potential buyers, we saw a modest increase in new listings in July. New listings for existing single-family homes rose 3.1 percent compared to a year ago and new listings for condo-townhouse properties increased 2 percent from last July. Meanwhile, home sellers received more of their original asking price at the closing table. Sellers of existing single-family homes received 96.7 percent (median percentage) of their original listing price, while those selling condo-townhouse properties received 95.3 percent (median percentage)."
July 2018 became the 79th month in a row that saw the Florida median sales prices for condo-townhouse properties and single-family homes rise year-over-year. Rather than an average price, the median price is the midway point – meaning that half the homes were sold for more, and half for less. The median sales price for single-family homes in Florida was found to be $255,000, which is up 6.3% from 2017. Condos and townhomes were found to have a median sales price of $180,000, which is up 5.3% on last year.
Concentrating on the condo and townhouse market, we notice that there were 10.032 closed sales throughout the state of Florida last month, which is up by 8.5% on last year. Short sales and foreclosures both dropped compared to last year, in both condo/townhome properties and single-family homes.
"We are continuing to see signs that the low-inventory situation impacting the single-family home market has finally stopped getting worse, though it remains constrained," says Florida Realtors Chief Economist Dr. Brad O'Connor. "As of the end of July, there were 3.9-months' supply of single-family inventory in Florida, marking the third straight month where there was no year-over-year change in this metric. We're still squarely in seller's market territory, though, and we're going to need new single-family construction to ramp up even more.
"Half of Florida's 4.3 million millennials are now in their thirties, and while their employment opportunities have improved drastically in recent years, the state's housing shortage is locking them out of their best opportunity to build lasting wealth during their prime working years. In the short run, their best bet may be to consider ownership of a multifamily unit like a condo or townhouse, where inventory levels are not nearly as tight in most areas around the state. Statewide, there's currently a 5.3-months' supply in the condo-townhouse category, indicating a much more balanced market than what we have with single-family homes."
For all of your real estate needs 🐬
☎️561.500.ECHO (3246)
✉️Jeff@EchoFineProperties.com
What's Your Florida Home Worth? Check Out Your Home's Value?🏡
bit.ly/homevaluesPalmBeachesFL
#EchoFineProperties #NextWaveInRealEstate#PalmBeachCountyRealEstate
#PalmBeachCountyHomes#PalmBeachCountyRealtors #PalmBeach #ThePalmBeaches
#DiscoverthePalmBeaches #ParadiseLife #LoveFL #LuxuryRealEstate#LuxuryHomes
#FloridaRealEstate #FloridaHomes #HomesforSale#EchoAgents
Original Sources: © 2018 Florida Realtors®, https://www.floridarealtors.org
We will match you with the perfect
community to fit your needs.
Start Matching
Celebrity Homes
from Beverley Hills
to Palm Beach
Never-before-seen-photos of your
favorite celebrity homes
View More Celebrity Homes
---
< Next Post
Echo Fine Properties Showcase: Amazing Plastic Surgery!
Posted on: by ECHO Fine Properties
Email me when new listings are available!
Email me when my dream home hits the market
Login to view this property
or Create your MyHomes account today?
Don't have an account yet?
MyHomes lets you do more
In only 30 seconds you will have full access to property, community info and SOLD data you can't get anywhere else.
Login to view this property
or Create your MyHomes account today?
Create an Account
*All fields are required
After you sign up, we will send you a PIN to your mobile phone or email to complete account activation.
Privacy Policy
MyHomes lets you do more
In only 30 seconds you will have full access to property, community info and SOLD data you can't get anywhere else.
Login to view this property
Please verify your account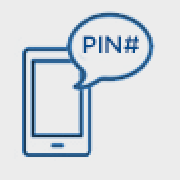 A confirmation PIN number has been sent to your phone