Thurston Estates
A subdivision ofPGA National.
Total Homes : 152
Percentage Available: 3.3 %
Gated : Yes
Club Membership : No
No-Fee Community : No
Thurston Estates Homes
For Sale
SOLD
4
SOLD
1781
SOLD
4
//= get_the_title() ?>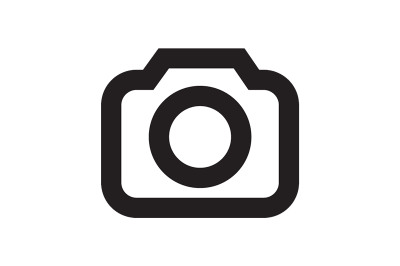 $499,000
4 beds, 3 baths, 2,585sqft, $194/sqft, lot size 11,562
$6,500/mo
3 beds, 2 baths, 2,180sqft, $3/sqft, lot size 90
Thurston Estates Map
Loading map...
PGA National is a planned, master community of 2,340 acres located in the heart of Palm Beach Gardens between Mirasol Country Club and BallenIsles and known for its commitment to the game of golf.  With five championship calibre courses named after the greatest in golf, PGA is truly a golfer's paradise.   The PGA Tour stops here in March when they play "The Honda Classic" on "The Champion" course.
The first PGA course to open for play was The Fazio.  Designed by the Fazio family, The Fazio offers golfers of all ranks a competitive design.  One community that overlooks The Fazio is Thurston Estates.  The homes for sale in Thurston Estates are single family, estate homes with three and four bedroom floor plans artfully laid out in sizes from about 2,300 square feet to nearly 4,000, most with private pools.  There are also a few five bedroom homes here.
Inside the 135 PGA National homes in Thurston you will find estate quality amenities and most homes have been upgraded to include impact glass, granite counters, Saturnia floors, and center island kitchens with stainless steel appliances and gourmet kitchen cabinets.
PGA is centrally located along the main corridor through Palm Beach Gardens, PGA Boulevard.  Just 5 minutes away you will find all types of restaurants from sushi bars to raw foods or waterfront dining at The River House or The Waterway Café.  PGA Commons, Midtown at the Gardens and Downtown at the Gardens offer even more choices for dining.
If shopping is your thing, the top mall in northern Palm Beach County, The Gardens Mall, is 10 minutes away with a Nordstrom's, Saks, Abercrombie, Sears, Macy's and an Apple store among others.  Across from the mall, Legacy Place is an open air complex of restaurants, organic foods, clothing shops and book sellers.
If life in Palm Beach Gardens sounds appealing, well it is!  Take a look at these homes and you will see why.
https://www.echofineproperties.com/Thurston_Estates
http://www.youtube.com/watch?v=ADIjJLdVBfA
Downloads
Community Videos
Community Showcase | Thurston at PGA National
Watch Video
Thurston Estates Market Status
Thurston Estates, FL Market Report & Stats
Updated for

June

Jun 2020
Jun 2019Jun 2018
% Diff
Avg Sold Price
-

-

-

-

-

New Properties on Market
-

-

-

-

-

Sold % of Ask Price
-

-

-

-

-

Avg Sold Price/SqFt
-

-

-

-

-
3 reviews

Category:

Breakfast & Brunch



Distance:

0.5 miles

45 reviews

Categories:

Seafood, Steakhouses, Salad



Distance:

0.5 miles

4 reviews

Categories:

Sports Bars, Burgers



Distance:

0.5 miles

8 reviews

Categories:

Juice Bars & Smoothies, Sandwiches



Distance:

0.7 miles

20 reviews

Categories:

Chinese, Japanese



Distance:

0.7 miles

24 reviews

Categories:

Chicken Shop, Fast Food, Latin American



Distance:

0.8 miles

64 reviews

Categories:

Breakfast & Brunch, Bagels, Coffee & Tea



Distance:

0.8 miles

170 reviews

Categories:

Thai, Vegetarian, Wine Bars



Distance:

0.8 miles

65 reviews

Categories:

Chicken Wings, American (Traditional), Burgers



Distance:

0.8 miles

12 reviews

Categories:

Mediterranean, Kosher



Distance:

0.8 miles
How Much Is
My House Worth?
Determine your home's estimated value based on recent home sales in your area
Powered by BoldLeads