Lincoln Manor, Miami, FL
Homes for Sale
SOLD
27
SOLD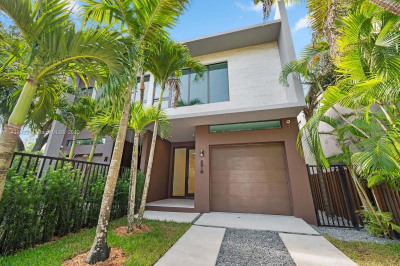 30
SOLD
61
| | LOCATION | PRICE | BEDS | BATHS | SQFT | $/SQFT | |
| --- | --- | --- | --- | --- | --- | --- | --- |
| | 2953 Shipping Ave #2953 | 2953-55 Shipping Ave Cond | $3,400,000 | 5 | 6 | 3,478 | $948 | - |
| | 2918 Jackson Ave #2918 | Lincoln Manor | $2,500,000 | 4 | 4 | 2,818 | $930 | - |
| | 2922 Jackson Ave #2922 | 2922-2924 Jackson Ave Cond | $2,145,000 | 4 | 4 | 2,924 | $787 | - |
| | 2934 Jackson Ave | Lincoln Manor | $1,250,000 | 2 | 2 | 1,429 | $875 | - |
| | 2970 Jackson Ave | Lincoln Manor | $1,000,000 | 2 | 2/1 | 1,669 | $642 | - |
| | 2960 Jackson Ave | Lincoln Manor | $610,000 | 2 | 2/1 | 1,669 | $340 | - |
| | 2949 Shipping Ave #2949 | Key West In Coconut Grove,key West In Coconut | $7,500/mo | 3 | 2/1 | 2,114 | $4 | - |
| | 2928 Jackson Ave #2928 | Lincoln Manor | $5,600/mo | 2 | 2 | 1,617 | $4 | - |
| | 2950 Jackson Ave #1 | Lincoln Manor | $5,500/mo | 2 | 2/1 | 1,669 | $4 | - |
| | 2980 Jackson Ave #2980 | Lincoln Manor | $5,000/mo | 2 | 2 | 1,669 | $3 | - |
| | 2928 Jackson Ave | Lincoln Manor | $3,500/mo | 2 | 2 | 1,617 | $3 | - |
| | 2965 Shipping Ave #2965 | Lincoln Manor | $2,780/mo | 2 | 1 | 1,448 | $3 | - |
| | 2916 Jackson Ave #2916 | Lincoln Manor | $2,500/mo | 2 | 1 | 755 | $4 | - |
| | 2967 Shipping Ave #2967 | Lincoln Manor | $2,400/mo | 1 | 1 | 1,448 | $2 | - |
//= get_the_title() ?>
Lincoln Manor Map
Loading map...
Lincoln Manor Coconut Grove, FL Homes for Sale
The secluded gated enclave of Lincon manor features spacious townhomes for sale. Units are bright with open floor plans and rooms levelled out over 3 floors, there is also a nice backyard and side yard area.
Coconut Grove is a coastal city in Miami with access to great shopping and dining, A rated schools, parks and opens spaces, the beach, and plenty of recreational activities.
How Much Is
My House Worth?
Determine your home's estimated value based on recent home sales in your area
Powered by BoldLeads