Brickell Heights
A subdivision ofBrickell.
Total Homes : 710
Percentage Available: 0.4 %
Gated : No
Club Membership : No
No-Fee Community : No
Brickell Heights, Fl Market Report & Stats
Updated for

April

Apr 2020
Apr 2019Apr 2018
% Diff
Avg Sold Price
-

-

-

-

-

New Properties on Market
-

-

-

-

-

Sold % of Ask Price
-

-

-

-

-

Avg Sold Price/SqFt
-

-

-

-

-
Brickell Heights is a breathtaking two-tower condominium located in the heart of Miami's fabulous Brickell & Downtown neighborhood of Miami. Standing 47 and 50 storeys high, Brickell Heights consists of 690 luxury condos ranging from 676-2,553 square feet with captivating skyline views. All condos are move-in ready with carpet and designer tile floors in bathrooms and kitchens, high efficiency air conditioning and heating systems, stackable washer/dryer, and high speed wiring for telephone and Internet.
Brickell Heights offers incredible amenities and services to all of its residents. These include an exclusive resident only rooftop pool with panoramic views of the city and Biscayne Bay, a 3,500 square foot SoulCycle studio, the first in Miami, a luxurious 9th floor swimming pool, and an Equinox Fitness Club & Spa. Also provided is a Screening Room for private film screenings, two Entertainment Rooms for private events, a state-of-the-art Business Centre with complimentary coffee and tea bar, 35,000 square feet of Class A office space, and an Urban Garden planted with a variety of vegetables and herbs. Brickell Heights offers residents wonderful services including 24-hour valet parking and multi-lingual concierge service, Kids Club programs, and high speed Internet in all amenity areas.
Brickell Heights is located in Brickell, a 5 million square foot luxury retail and lifestyle destination in Miami. It is an incredibly popular area for biking and walking, provides a comprehensive public transport system, connecting to the heavy rail system in Miami, and is only a short drive from Miami International Airport and Port. Close to the Central Business District and famed for its condominiums and office spaces, Brickell is a financial district by day, an entertainment hotspot by night and an unparalleled area of Miami to reside.
If you're interested in the Brickell Condos, you might want to take a look at 1010 Brickell, and Brickell House. You may also be interested in the gorgeous condos of Brickell Key.
Amenities
Fitness Club & Spa
Business Center
Urban Garden
Screening Room
Swimming Pool & Lap Pool
SoulCycle Studio
24-Hour Valet and Concierge
Brickell Heights Map
Loading map...
Brickell Heights Homes
$590,000
2 beds, 2 baths, 1,048sqft, $563/sqft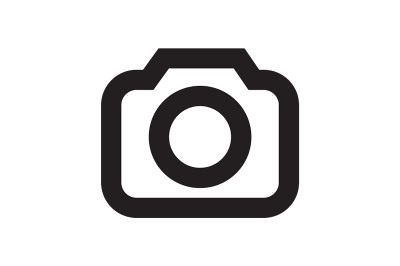 $390,000
1 beds, 1/1 baths, 756sqft, $516/sqft
Brickell Heights Market Stats
Follow the Market Updates on
Brickell Heights
2 reviews

Categories:

Acai Bowls, Breakfast & Brunch, Juice Bars & Smoothies



43 reviews

Category:

Pizza



15 reviews

Category:

Sandwiches



589 reviews

Categories:

Sandwiches, French, Juice Bars & Smoothies



89 reviews

Category:

Sushi Bars



343 reviews

Category:

Italian



3 reviews

Categories:

Burgers, Hot Dogs, Juice Bars & Smoothies



48 reviews

Categories:

Lounges, Cocktail Bars, American (New)



2 reviews

Category:

Venezuelan



308 reviews

Categories:

Italian, Wine Bars


How Much Is
My House Worth?
Determine your home's estimated value based on recent home sales in your area
Powered by BoldLeads