6925 Castlemaine Avenue Boynton Beach, FL 33437
3 Beds / 2 Baths / 1,829 Sqft

The Cascades
SOLD
18
SOLD
9
SOLD
58
| | LOCATION | PRICE | BEDS | BATHS | SQFT | $/SQFT | LOT SIZE |
| --- | --- | --- | --- | --- | --- | --- | --- |
| | 6925 SW 63rd Ct | Cocoplum Terr | $1,050,000 | 5 | 4 | 1,529 | $641 | 10,460 |
| | 6925 Willow Ln | Miami Lakes Sec 4 | $630,500 | 4 | 2 | 2,493 | $261 | 9,838 |
| | 6925 NW 28th St | Coral Lake Estates | $497,500 | 3 | 2/1 | 1,880 | $255 | 5,506 |
| | 6925 W 16th Dr #6925 | Lake Royal East | $285,000 | 2 | 1/1 | 1,354 | $218 | 1,354 |
| | 6925 Australian Street | Palm Gardens 1st Add | $200,000 | 3 | 1 | 896 | $268 | 7,210 |
| | 6925 Rain Forest Drive #E-7-U | Plantation Colony | $199,000 | 2 | 2 | 1,271 | $157 | 782,954 |
//= get_the_title() ?>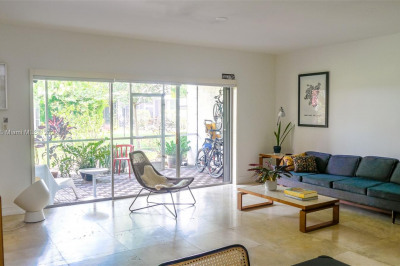 6925 NW 4th Ct #507 | Polynesian Villas 1 Condo
$359,000
3 beds, 3 baths, 1,630sqft, $221/sqft, lot size 1,630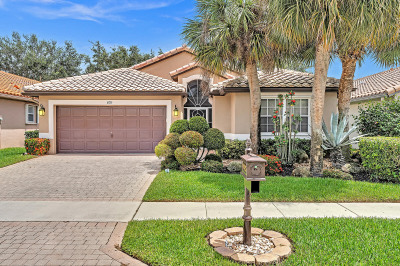 6925 Castlemaine Avenue | 4610
$539,000
3 beds, 2 baths, 1,829sqft, $295/sqft, lot size 5,100
$334,900
2 beds, 2 baths, 1,430sqft, $235/sqft
With a great location in Boca Raton the homes of Arium are close to wonderful schools, within walking distance of shops and restaurants, and allow pets of all weights and sizes which is a rarity in many communities. Located in the larger community of Boca Del Mar the apartments here are one- and two-bedroom models with all of them undergoing a major exterior overhaul to make them modern and stylish. Enjoy high speed internet, cooling air conditioning, and lake views from the patio balcony. Choose from a range of floor plans all named after exotic islands that include Jamaica, Martinique, and Antigua.
Wonderful amenities are provided within the community including a spacious and luxurious clubhouse, 2 swimming pools, a sundeck, hiking, and jogging trails, and a 24-hour fitness studio. Gorgeous tropical landscaping adds to the charm and beauty of this wonderful community where you will enjoy carefree living in a great community.
Education is a big factor of where families decide to live and with such a great location to many A rated schools of the area Arium is in a great spot. Those zoned for this area include Verde Elementary, Boca Raton Community Middle, and Boca Raton Community High. Local universities such as Florida Atlantic are also within easy reach and a great establishment for higher education.
Also within walking distance are the retail stores of Boca Town Center where you can find a great mixture of fashion, beauty, arts, culture, and everyday conveniences. Enjoy wonderful restaurants within the area with an eclectic mix of menus ensuring there is something for everyone's tastes.
Popular pastimes include a round of golf at a choice of courses, a variety of watersports with easy access to bodies of water, days spent on the beach on the shores of the Atlantic Ocean, and plenty of walks through many of the city's parks, nature preserves, and open spaces. With the help of warm temperatures all year round it has never been easier to live a life outdoors.
When you are done exploring the local area join major highways and travel all over south Florida to experience wonderful towns and cities. Some you might add to your list include West Palm Beach, Palm Beach Gardens, or Miami.
Life in Boca Raton is easy going, a place where you are free to explore, learn, create, and do in a beautiful area of south Florida. If you would like more information about the apartments of Arium or any other community speak to an agent today.
Arium Market Status
Arium, FL Market Report & Stats
Updated for

May

May 2022
May 2021May 2020
% Diff
Avg Sold Price
-

-

-

-

-

New Properties on Market
-

-

-

-

-

Sold % of Ask Price
-

-

-

-

-

Avg Sold Price/SqFt
-

-

-

-

-
158 reviews

Categories:

Italian, Salad, Soup



Distance:

0.1 miles

25 reviews

Categories:

Bagels, Breakfast & Brunch, Sandwiches



Distance:

0.1 miles

114 reviews

Categories:

Pizza, Italian, Chicken Wings



Distance:

0.2 miles

175 reviews

Categories:

Breakfast & Brunch, Coffee & Tea, Bagels



Distance:

0.2 miles

59 reviews

Category:

Chinese



Distance:

0.2 miles

31 reviews

Categories:

Kosher, Pizza, Middle Eastern



Distance:

0.2 miles

1 review

Categories:

Food Trucks, Asian Fusion



Distance:

0.2 miles

38 reviews

Categories:

Fast Food, Burgers, Coffee & Tea



Distance:

0.2 miles

33 reviews

Category:

Chinese



Distance:

0.3 miles

119 reviews

Categories:

Italian, Pizza



Distance:

0.3 miles
How Much Is
My House Worth?
Determine your home's estimated value based on recent home sales in your area
Powered by BoldLeads