BPO | What Is Your House Really Worth?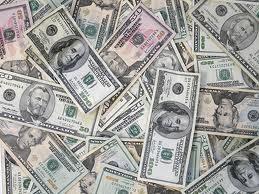 With all the talk these days about foreclosures, short sales and distressed properties, some new terms are coming into usage. We hear phrases like 'robo-signers', 'fuzzy title', and the 'BPO'. So what is a BPO and how is it different from an appraisal? What is your house really worth?
In a typical residential real estate transaction involving a lender, in order to ensure that the loan is protected by sufficient collateral (the house), a certified, residential appraiser is hired to conduct this appraisal. Before the financial meltdown, lenders would use local appraisers who knew the local market. Now, appraisals are farmed out to large companies and a property could be appraised by an out-of-town appraiser who may not be aware of trends in the local marketplace.
This appraiser would make an appointment, examine the house, take pictures, measure everything then return to their office where "comps" (comparable recent sales) would be pulled from the MLS records. Looking for properties that most nearly matched the subject property, the appraiser would then make adjustments to the value of the subject property, up or down, depending upon the relative difference between the properties.
For example, if a comp had a pool and the subject property doesn't, the value of the subject would be adjusted to compensate for this. The idea is to eventually arrive at a specific dollar value that could be attached to the subject home. Then the lender would know how much money they could lend, say 80% of the value. These appraisals typically took a couple of days and cost a couple of hundred dollars.
Now, with the glut of distressed properties lenders need to process, they had to invent another way to value them…and quickly. What used to be called a 'windshield appraisal' is now called a BPO, or Broker's Price Opinion. They are quick, fairly accurate, and cheap.
A professional real estate agent drives to a property, takes a look, then gives the lender a Price Opinion. Now the lender at least has a professional's opinion of what the subject property is worth and can proceed with the paperwork. While a BPO may not give an exact value, it does provide the lender with a safety net of approximate value.
We will match you with the perfect
community to fit your needs.
Start Matching
Celebrity Homes
from Beverley Hills
to Palm Beach
Never-before-seen-photos of your
favorite celebrity homes
View More Celebrity Homes
---
< Next Post
131 Rockingham Road | Cambridge at Abacoa | Jupiter Homes For Sale
Posted on: by Jeff Lichtenstein
Email me when new listings are available!
Email me when my dream home hits the market
Login to view this property
or Create your MyHomes account today?
Don't have an account yet?
In only 30 seconds you will have full access to property, community info and SOLD data you can't get anywhere else.