2613 Arbor Lane | Madison Green | Royal Palm Beach
This home with a 3-car garage is situated on corner lot in the private gated community of Madison Green in Royal Palm Beach. As you walk in the front door, you are greeted by the nicely-landscaped, very private walled courtyard with pool, with the main house to the left and the guest house to right. The great room features a 15-foot coffered ceiling with crown molding with sliding doors leading to a private outdoor patio. The kitchen has a 15-foot ceiling with all brand-new, stainless appliances, brand-new cabinets, new fixtures, and brand-new granite counters. The master bedroom has brand new carpeting and an all-new master bath. The guest bedrooms are split off from the master bedroom and have all-new carpeting and new bathrooms each. The separate guest home has a brand-new, spacious kitchen with very high ceilings, crown molding, all new appliances, separate brand-new washer & dryer, kitchen cabinets, granite counters. plenty of room for a large seating area, and a big-screen TV. The guest home opens onto the pool. Jack & Jill bedrooms with all-new bath and very large closets finish off the very spacious guest house.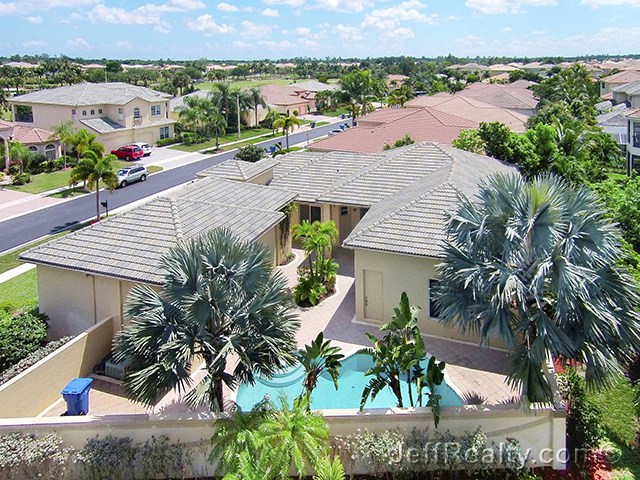 https://www.echofineproperties.com/blog/2015/04/2613-arbor-lane
We will match you with the perfect
community to fit your needs.
Start Matching
Celebrity Homes
from Beverley Hills
to Palm Beach
Never-before-seen-photos of your
favorite celebrity homes
View More Celebrity Homes
---
< Next Post
Open Houses Tomorrow in PGA National, Eastpointe & BallenIsles!
Posted on: by Jeff Lichtenstein
Email me when new listings are available!
Email me when my dream home hits the market
Login to view this property
or Create your MyHomes account today?
Don't have an account yet?
In only 30 seconds you will have full access to property, community info and SOLD data you can't get anywhere else.