125 Olympus Way | Olympus in Juno Beach
This French Country home is the personal residence of a graduate of Carnegie-Mellon University, Department of Architecture. This international architect has designed homes in England, France, Brazil, Portugal and the United States and currently sits on the advisory board of Frank Lloyd Wright's masterpiece in Pennsylvania, "Fallingwater".
Inspired by the French Country homes in the magnificent Loire Valley in France, he chose to locate his personal residence on the 100-acre Lake Olympus that sits just 300 steps from the Atlantic Ocean. This pie-shaped property has 120 feet of frontage on the lake, with pristine views of the clear, blue, sparkling waters. The neighbors on Lake Olympus include an international cast of entrepreneurs from Switzerland, England, and France.
Typical of French Country design, the exterior is clad in Augusta Georgia brick and redwood, with a high-pitched, 45-year metal roof, multiple gables, French dormer windows, two wood-burning fireplaces, vaulted ceilings, and built-in storage, all to capture the casual charm and elegance of the French countryside.
As you approach the Chicago brick & concrete drive, the house is well hidden and private through a dense selection of tropical trees selected by a landscape architect. The inviting front porch welcomes you through the blue-painted entry door and into the front hall with its fine walnut flooring.
This home has windows with every exposure except West, protecting the house from the sun's intense heat and fading rays. The living room has a wood-burning fireplace with an English mantle. The dining room has a bay window overlooking Lake Olympus, chair railing, and wood crown moldings. The library has custom bookcases accommodating a vast collection of treasured books, and wall covering called tea wood used by King George IV at Brighton Pavilion in England.
The writer's favorite room is the breakfast room. This Spanish-tiled room faces Lake Olympus and opens onto a pergola for outdoor dining and a well-lit rear garden, two separate decks, and a swimming pool. The breakfast room is clad in the same wallpaper used by Thomas Jefferson at Monticello in Virginia, and affixed to the walls by hooks are a collection of Presidential plates from George Washington, Abraham Lincoln, and Thomas Jefferson. I do not recall a more charming room in my memory.
Open to the breakfast room is the kitchen with an electric Jenn-Air range, loads of built-ins, and views out to the lake. A further wing of the house contains a large family room with linen wall coverings and famous posters, opening onto a private patio and lake views.
There are two staircases, one leading from the impressive main entry to three (3) bedrooms, including the spacious master with fireplace, sitting area, walk-in closet, bath with tesserae tiles and marble, overlooking the lake, while the second staircase leads to the guest's wing with two bedrooms.
The second guest bedroom suite has a Jack & Jill bathroom while the third is presently used as an upstairs sitting room. Nearly all the wallpaper throughout the house has matching curtains in keeping with the French country architectural theme. Each outlet is half hot, so all lights can be turned off from switches as you enter or leave a room. As you tour this wonderful home, you can see many English antiques and architectural details.
The Olympus community has deeded access to the beach, tennis courts, and a children's playground.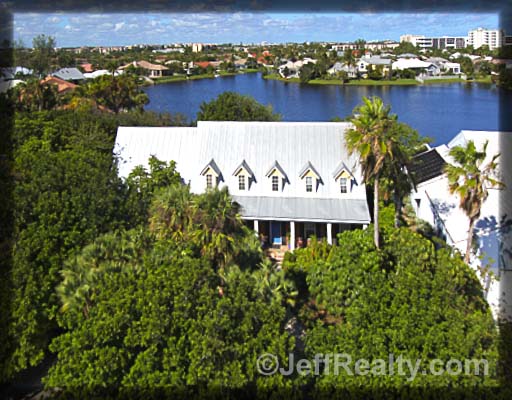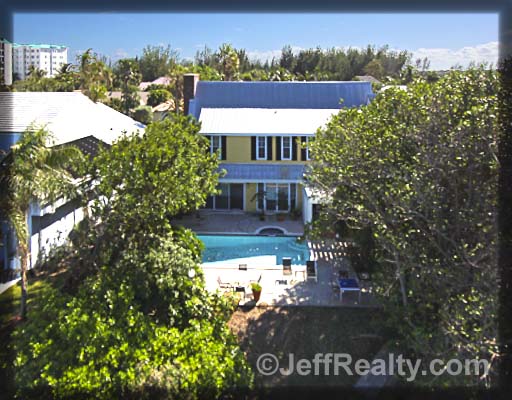 We will match you with the perfect
community to fit your needs.
Start Matching
Celebrity Homes
from Beverley Hills
to Palm Beach
Never-before-seen-photos of your
favorite celebrity homes
View More Celebrity Homes
---
Previous Post >
609 Masters Way | The Masters at Eagleton | PGA National
Posted on: by Jeff Lichtenstein
Email me when new listings are available!
Email me when my dream home hits the market
Login to view this property
or Create your MyHomes account today?
Don't have an account yet?
MyHomes lets you do more
In only 30 seconds you will have full access to property, community info and SOLD data you can't get anywhere else.
Login to view this property
or Create your MyHomes account today?
Create an Account
*All fields are required
After you sign up, we will send you a PIN to your mobile phone or email to complete account activation.
Privacy Policy
MyHomes lets you do more
In only 30 seconds you will have full access to property, community info and SOLD data you can't get anywhere else.
Login to view this property
Please verify your account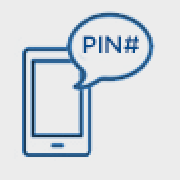 A confirmation PIN number has been sent to your phone