119 Playa Rienta | Mirasol | Palm Beach Gardens Homes
This European-inspired Palm Beach Mizner estate with stunning lake views in Mirasol is a true tribute to the genius of Addison Mizner. The owners wanted to live on this exquisite lake and experience the joy of the features that Addison Mizner brought to Palm Beach in the 1920s, but also wanted the conveniences of life in the 21st century.
In most minds, Palm Beach's architecture is inextricably connected to Addison Mizner, who began designing there around the end of World War I. Mizner was an architect who toured Old Europe with his camera and photographic memory. While he mixed sources from Moorish Spain, Renaissance Italy and 18th Century France, he created a style all his own that the Vanderbilts and Walgreens immediately adopted and commissioned him to build houses for them. Word spread of his extraordinary talent and he soon became the toast of Old Palm Beach.
As you enter the drive to 119 Playa Rienta, 2 royal palms sit adjacent to the 2 stone-cast lions that guard the house, a tradition going back to Rome and the Coliseum. 2 major columns stand on either side of the carved, pecky-cypress front doors, with 11 separate roofs and arched windows, standard Mizner features that embellish the exterior of this home.
As you enter the foyer, you sense the greatness of the home by the dramatic winding marble staircase with scrolled, wrought-iron pattern sitting below the domed ceiling. The long views take you immediately through the living room with its cast stone fireplace, arched mirror with roping column accents, and incredibly detailed 16" boxed crown molding plaster ceiling to the rear where the enormous lake fills the house with its beauty.
This masterpiece used the finest of materials along with master craftsmanship. Over $750,000 in cast stone, marble and granite can be found throughout both the first and second floors.
The oval-shaped dining room has its own butler's pantry and wine cellar. The ceiling is a beautifully-detailed ogee-shaped pattern.
The fully-fledged gourmet kitchen has every imaginable feature for the master chef of the house, with top-of-the-line appliances and a 4-burner commercial-sized Hibachi grill.
The family room has extensive, cathedral, arched walnut built-ins, wet-bar, and French doors that lead to the loggia.
The study/library is extensively wainscoted with over $100,000 worth of walnut paneling and marble flooring. It is 2 stories high with massive windows overlooking the lake.
The 1st-floor master bedroom is directly on the water with its own romantic sitting area and double French doors that lead to the loggia. Its bath is marble from head to toe and beautifully appointed.
On the 2nd floor there are 4 VIP guest suites, all with beautiful combinations of marble floors, crown molding, well-appointed baths, a full movie theater, billiards room, and separate entertainment area with wet-bar, all overlooking the water; and finally, an exercise room.
The outdoor living is divine. Besides the enchanting views of the lake, there is an outdoor pizza oven and fireplace and a summer kitchen that steps down into pool. At night the lake reflects the exquisite Mizner architecture of this most exquisite of Palm Beach Gardens homes.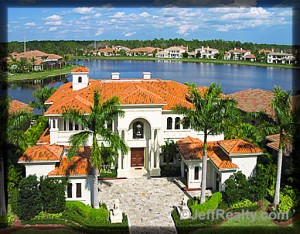 We will match you with the perfect
community to fit your needs.
Start Matching
Celebrity Homes
from Beverley Hills
to Palm Beach
Never-before-seen-photos of your
favorite celebrity homes
View More Celebrity Homes
---
Previous Post >
204 Resort Lane | Resort Villas at PGA National | Palm Beach Gardens Homes
Posted on: by Jeff Lichtenstein
Email me when new listings are available!
Email me when my dream home hits the market
Login to view this property
or Create your MyHomes account today?
Don't have an account yet?
MyHomes lets you do more
In only 30 seconds you will have full access to property, community info and SOLD data you can't get anywhere else.
Login to view this property
or Create your MyHomes account today?
Create an Account
*All fields are required
After you sign up, we will send you a PIN to your mobile phone or email to complete account activation.
Privacy Policy
MyHomes lets you do more
In only 30 seconds you will have full access to property, community info and SOLD data you can't get anywhere else.
Login to view this property
Please verify your account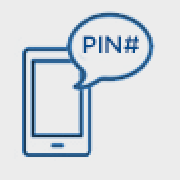 A confirmation PIN number has been sent to your phone