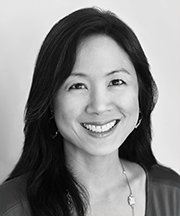 About Sylvia
SYLVIA ISAACS
specializes in the Jupiter and Palm Beach Gardens areas. She is driven, loyal, and has positive energy with incredible attention to detail and thrives on creating genuine relationships. Utilizing a client-centric approach and getting to really know her clients is a top priority in the journey to finding them their dream home or selling their current home at the best price and terms. Her high levels of commitment, motivation, enthusiasm, and professionalism, coupled with her marketing and home staging experience, are great assets in helping others to succeed. "Every individual and family is unique, as is every home. I go above and beyond to exceed expectations. I love searching for the perfect home that not only matches their criteria, but fits in with their lifestyle."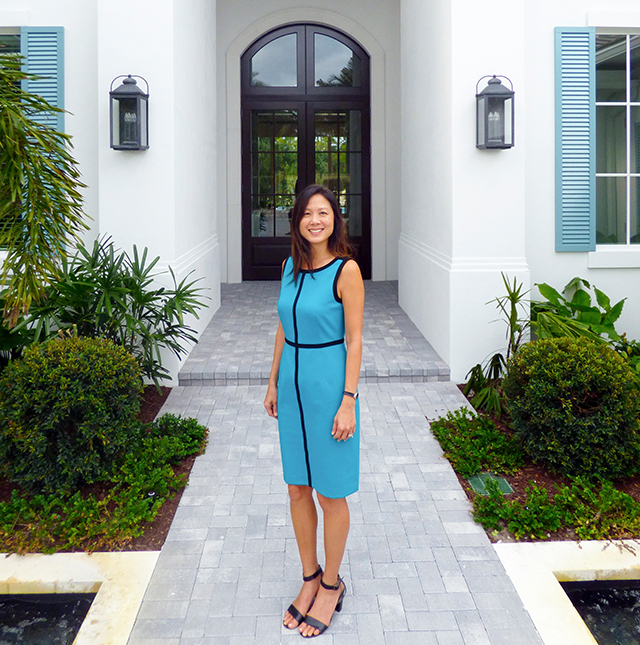 ENDLESS ENERGY
Sylvia was born in California and lived in Guam until the age of 8, before moving to Houston, Texas. She graduated from the University of Texas at Austin with a degree in marketing and later lived in Hawaii before making the permanent move to South Florida. "I fell in love with Jupiter! We chose the area as a wonderful place to raise our family. Jupiter has great schools, beautiful weather, tons of amenities, and the beaches are amazing." In the moments away from real estate, Sylvia enjoys getting involved with her children's school activities, running, boating, cooking something delicious for friends and family, and making the most out of life beneath the Florida sun.
TIRELESS PROBLEM SOLVER
Sylvia is an agent that likes to problem solve through analysis and action, while working tirelessly for families, investors, busy professionals, and retirees to reach their real estate goals. She has worked in sales ever since her very first job at the age of 13 in a flower shop and went on to be employed by industry leaders. Her balanced approach and experience have contributed to her success. Sylvia is adept at handling any transaction, regardless of property type or price point. She takes pride in creating seamless experiences through the art of listening, keen negotiating techniques, solution-focused strategies, and consistent communication.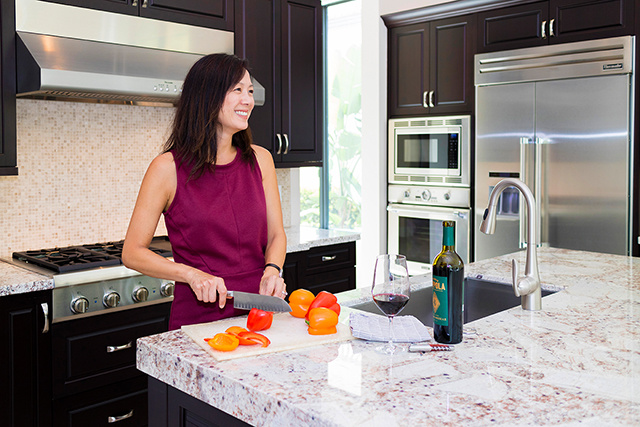 YOU CAN COUNT ON SYLVIA
"I believe that my real estate success falls in line with how well I serve my clients. I really enjoy the feeling of accomplishment when I make them happy. My relationships do not end once the house is sold. My clients know they can count on me during the entire process and well into the future. I'm a get-it-done-right type of person. I believe in personal recommendations, so it's important to me to be able to share businesses or services that will help others within our community. If I do a fabulous job for a client, they will in turn recommend me to their friends and family."
Sylvia 's Letters of Recommendation
Sylvia strives to meet all client needs and takes all feedback very seriously. Here are some of the letters from clients who have worked with Sylvia .
Sam Imerman -
SOLD IN 5 DAYS…Need I say more? Actually, yes there is much more to say because Sylvia was so great to work with. From day one, Sylvia was extremely professional, helpful and she went out of her way to sell our home. She put a lot of work into helping us price the home so that it would allow us to get the equity that we wanted while also ensuring that it attracted attention and sold quickly. Once we determined the list price, Sylvia was quite helpful in guiding us to stage the home so it literally looked like a model home and had a "wow factor". I'm confident that if we didn't have Sylvia's help and guidance, the home wouldn't have shown so well and it might not have sold so quickly; which was our primary goal. While Sylvia was in the process of selling our home and preparing for closing, she was also very helpful in helping us purchase our new home. Sylvia always made herself available to show us homes and was extremely diligent in answering and returning our calls. If you are looking to have an agent who is very involved and committed to the sale of your home, I highly recommend Sylvia.

Sam Imerman
Christina Brantley -
We are so glad that Sylvia was able to take the stress out of the buying and selling of our homes. With her knowledge and experience, she got us top dollar on the sale our old home. She made the process worry-free and went above and beyond. She was always available for any of our questions and concerns! We absolutely loved working with her and hope to do so again in the future!

Christina Brantley
Mary Hilliard -
Sylvia is the best Realtor I have ever worked with, and I have bought houses in Florida, Texas, and Michigan. She is honest, caring, sociable, and was willing to research any request for help. I never doubted that she had my interests and preferences in her uppermost mind. The time from my first call to her for help in finding a second home for me in Florida, to closing on the house that suited me perfectly, was less than two months. It was a great experience, and I highly recommend Sylvia Isaacs as your Realtor.

Mary Hilliard
Phil & Sharon Stephenson -
We couldn't have had a better realtor. She was in constant contact with us keeping us updated on the latest housing lists, she answered emails very quickly with pertinent information and she offered to go above and beyond the call of duty on several occasions. Sylvia was helpful, but not pushy. She gave intelligent, researched opinions about property, but never stepped over the boundary of pressing us to agree. She was wonderful to work with. We're very happy about the sale of our villa, and also the help she gave us with our new build.

Phil & Sharon Stephenson
Matt Johnson -
Sylvia is everything a buyer wants in a Realtor. A great communicator with all parties involved in our transaction, she has been supremely thorough in tending to the details of our home purchase. During our home search, she made certain that we not only saw the homes we picked out as prospects, but others we missed when looking through listings. Her knowledge of area neighborhoods was critical when it came down to picking the home that met our needs. And when it was time to close, she built the bridges with the seller needed to make the transaction both pleasant and one that met our expectations.

Matt Johnson
Betty Pander -
Sylvia did an excellent job in making our dream come true as she lead us in purchasing a condo sight unseen. We highly recommend her as an agent who cares about your needs and works hard to meet them!

Betty Pander
Julie Leonard -
Sylvia was recommended to me by a very satisfied client. She was absolutely wonderful to work with and provided a lot of great support, particularly as I was at a long distance on work assignments and sometimes quite difficult to reach. Definitely goes the extra mile and then some! She is extremely responsive and was very pro-active in helping to answer my questions. This all resulted in finding the perfect home for me and my family.

Julie Leonard
Madeline Bayard & Dave Stock -
She was a true gem! She understood from the beginning exactly what we were looking for, knew the specific neighborhoods intimately, helped us refine our search, answered numerous questions immediately via phone or text and was extremely patient throughout the process of long distance home buying. When we speak to our friends, family and clients about our transition to Florida, Sylvia Isaacs gets our vote and referral hands down for the best Realtor!

Madeline Bayard & Dave Stock
Upali R. and Lisa S. -
As first time home buyers it was a great advantage to have Sylvia as our agent and advisor. The process of buying a house seemed organized and less stressful with Sylvia helping us coordinate the majority of the necessary steps. She was always readily available and patient when responding to all of our questions. We are very happy with our purchase and we'll be surely contacting her for our next real estate project.

Upali R. and Lisa S.
James Muench -
Sylvia went above and beyond. Great job! She is a valuable asset to your company.

James Muench
Joe & Vicki Kunz -
Sylvia gave us 5-star service from the day we met her. Sylvia was very professional, and she was very gracious and patient with us as we searched for the right property to acquire in the Bradenton area. Sylvia gave us wise advice from her experience in the business, and guided us throughout the entire process of the search, the negotiation, the inspection, and the closing. Sylvia worked patiently through the ups and downs of finding and losing multiple properties. Her encouragement and kindness throughout was above and beyond expectation, and a great reflection of who Sylvia is as well as how she represents her company. We highly recommend Sylvia Isaacs, and we will recommend her to anyone we know who needs real estate services. Thank you Sylvia!

Joe & Vicki Kunz
Cristina Paul -
We received stellar services from Sylvia Isaacs. Sylvia is a wonderful person, and a fantastic realtor. She is a great listener, is extremely organized and is an incredibly fast worker. Sylvia has good suggestions that helped us have clear vision of possibilities. Most of all Sylvia is a VERY hard worker. She is loyal and professional. Sylvia stayed involved every step of the way. She represented us, & advocated in our best interest, with bankers, insurance companies and the homeowners association. Our bank took longer than usual in the closing. This caused us to reschedule time off at work for the signing. After closing, she followed up to make sure that we received all closing refunds. After working with Sylvia, you will feel that you have been fortunate to have worked with her.

Cristina Paul
Jim & Katy Coats -
We had a very trying experience with our on-line mortgage company and would likely have just cancelled out except for the encouragement and knowledgeable help given to us by Sylvia Isaacs. She anticipated many of the problems and offered solutions that worked. We love our new home and feel very fortunate to have had the expert guidance and caring support of Sylvia Isaacs. Thank you, Sylvia!

Jim & Katy Coats
Anthony & Lynsey Alfano -
I want to share how extremely pleased we are with our new home and Sylvia Isaacs. We are first time home buyers and Sylvia was so very helpful in guiding us through everything. She was so professional; at the same time we felt so comfortable with her and we greatly appreciated her patience and help with our many questions. She was always quick to get back to us and always so friendly. She earned our trust and admiration very early on. We truly couldn't have asked for a better Realtor, she has set the bar very high. We will be recommending everyone to Sylvia.

Anthony & Lynsey Alfano
Suzanne and Jay Gill -
Sylvia helped us sell my parents' house. We cannot say enough about what a wonderful realtor she is!! Our situation was a little different considering we put the house on the market and flew back home to Boston. Sylvia handled everything and went above and beyond her duties as a realtor. She is nice, considerate and always available when needed. She knows the real estate market and will work hard with whomever she works for. We feel so fortunate to have worked with her- she's the best!!!

Suzanne and Jay Gill
Betty Debauche -
Sylvia Isaacs was super! She worked very hard to make the sale successful. She was very kind to my son. Michael and I really appreciate the super service.

Betty Debauche
Dean Baylor -
As a first-time homebuyer I feel very fortunate to have had Sylvia by my side. Her knowledge of the real estate business was invaluable as she moved through every obstacle with the greatest of ease. She not only helped us with the paperwork, inspections and deadlines, but with other smaller details such as contact information for electric, trash, water, cable and more which was most appreciated. When we were suddenly unable to make the closing in Florida she deftly arranged for a mobile closer to bring us all the paperwork in upstate New York. Sylvia is truly a multi-tasking marvel. She gets a five-star recommendation from me!

Dean Baylor
Anthony & Sandra D'Agnolo -
Meeting and working with Sylvia Isaacs was a pleasure from beginning to end. She is charming, personable, very approachable and totally on-the-ball every step of the way. She is excellent at what she does. She is totally pro-client. Illustrated Properties is very fortunate to have Sylvia on their team. I will not hesitate to involve her again in our continued investment searches/purchases.

Anthony & Sandra D'Agnolo
Linda and Jim Burstein - Rialto -
Sylvia Isaacs recently sold our home in Jupiter. We would recommend her highly as a listing broker! She is very professional, accessible, well thought out and hard working. Sylvia is a take charge person while having the temperament to be patient, steady and a good negotiator. She throws herself into her clients' listing and gives 100 percent effort. We felt that she had our best interests at heart throughout the process.

Please feel free to reach out to us if we can answer any questions or be of further help.

Linda and Jim Burstein
Richard & Tina Dolan - Jupiter Country Club -
We were very happy with Sylvia's marketing and professionalism in the sale of our home. Not only did she use all the media tools to advertise our home, she held many open houses that eventually brought a buyer. She kept us informed throughout the whole process of all activity and all interests. She made numerous suggestions to properly represent our home. Thank you for the doorbell!!! Thank you for all your hard work to bring us a sale. We highly recommend Sylvia Isaacs for any real estate needs.

Richard & Tina Dolan
Kimberly M George D.O. - Rialto & Shores Point -
Sylvia Isaacs was my realtor for the sale of my prior home and the purchase of my current home and I couldn't have been happier with the service she provided during this stressful time. I knew when I met her that I was in excellent hands. I was very intimidated by the prospect of showing and selling my home, let alone finding another home that I would be happy in. She made the whole process so much more smooth, not to mention actually enjoyable.

Sylvia was there for me through every step of the process and sold my home in around 30 days and I was certainly not the easiest client to work with. I was very particular about the terms under which I would sell my house. She stood firm alongside me, showed my house at my convenience, and got me an offer that I was VERY HAPPY with.

She also was able to find me an amazing new home to buy within the same time period that my house was on the market! The negotiations and purchase of the second home was a challenge as well. She used her expertise and great negotiating skills to get the perfect contract on my new home that would suit my timeframe and budget.

I couldn't offer a higher recommendation for Sylvia Isaacs. She will certainly be my realtor (and friend) for life!

Very sincerely,
Kimberly M George D.O.
Adolph and Josephine Naujoks - Bay Hill Estates -
Dear Jeff,
This is a letter of appreciation and recommendation for your associate Sylvia Isaacs. We first met Sylvia in November of 2016, when we were actively engaged in looking for a single family home in the Bay Hill Estates area. We were relatively new to this particular area, and she immediately became an integral part of helping us in every step of the house search and evaluation process.

Sylvia impressed us right away with her excellent organizational and communication skills and her winning attitude that encourages collaboration. We found her to be an effective negotiator, because she clearly communicates expectations, has sound judgment and is incredibly reliable. We think that all of these qualities are key in providing and accomplishing a positive outcome whether buying or selling real estate property.

We found her broad geographic knowledge of the greater West Palm Beach area and its inherently complex real estate market, along with her network contacts to be immeasurable assets. Sylvia possesses a keen eye for important details and the esthetic qualities of homes that she shows and we had the feeling that she always put our interest at the fore front.


Now, almost seven month later, after we successfully bought and closed on our home, we consider Sylvia a friend and plan to retain her for future real estate transactions. We are recommending Sylvia's services to our friends and acquaintances who might be considering to relocate to South Florida, because she has consistently performed above and beyond our expectations . We really believe that you could not be in better hands when considering buying or selling your home.

Sincerely,
Adolph and Josephine Naujoks
Udo & Natasha Koch - Mirabella -
Buying a home is a challenge, but working with Sylvia has been simply amazing. She has exceeded our expectations. Sylvia is a very sincere and honest person. She is efficient, knowledgeable, patient , helpful and generous with her time. She is always well prepared and enthusiastic. Sylvia has been exceptionally professional and personable throughout the entire process. We felt that we had a good friend, whenever we communicated with her. We were also impressed with her genuine interest and the assurance that the decision on our new home was a satisfactory one. In short, the best part is that we now have a new friend - a friendship that will continue to grow! Thank you, Sylvia!
Udo & Natasha K.
Palm Beach Gardens, Mirabella
Cathy & Christian Nelson - Rialto -
We would like to take this opportunity to say how impressed we were with they way you handled the sale of our home. The skill and professionalism coupled with your wonderful personality made us confident in our choice.

You took the time to listen to what our expectations were, and made what is usually a very stressful process, smooth and easy. You anticipated any foreseeable problems and had solutions in place if necessary. You went above & beyond to accommodate potential buyers as well as working within our schedule. Most importantly, always made us feel as though we were your number #1 client.

Thank you, Sylvia. You did a fantastic job in all aspects of this transaction.
We really look forward to working with you again in the future.

Cathy & Christian Nelson
Steve & Jeannie F. - Hidden Bridge & Jupiter Country Club -
Sylvia Isaacs handled the sell and buy side of our recent real estate transactions. She was amazing – and we can be hard to please. In regard to the sale of our home, she tactfully suggested a few affordable but impactful changes to help our home sell more quickly. Before our house even went on the market, Sylvia used her marketing genius to create a buzz about our home on social media. Once showings began, Sylvia arrived early and prepared for each showing – and made sure that the house was in tip top shape. She was willing to do what it took to get people in through our doors. When we received multiple offers within the first few weeks of being on the market, she methodically went through each offer and offered her expert guidance as to how to respond. At the end of the day, we sold our home quickly AND at a very good price.

When we started our search for a new home, we had a couple of neighborhoods in mind. Instead of focusing solely on those areas – which would've been quicker for her - Sylvia suggested a few other areas that we hadn't really considered. The result was that we felt very comfortable and informed about our final decision. As our search narrowed, Sylvia accessed her wealth of information about the neighborhoods so that we knew exactly what pricing would be reasonable. She thoroughly compared the features of each of the homes we were considering. Then, she made recommendations as to what a reasonable offer would be. When it came time to negotiate, Sylvia made sure that we were pleased with the outcome. After our offer was accepted on our new home, we hoped to be able to visit the home to take some measurements and begin making plans to decorate. However, when the sellers were unwilling to provide us entry, Sylvia had the brilliant idea to contact other clients of her (who had the same floor plan as the house we were buying) and ask them if we could see their home. Clearly this was above and beyond on Sylvia's behalf. AND, I think it speaks volumes about how much her other clients feel about her to go out of their way to help us.
Sylvia masterfully managed the questions of my analytical CFO husband while adapting the occasionally unreasonable requests from this perfectionist. When the opportunity arises to buy/sell again, Sylvia is definitely our choice.

Steve & Jeannie F.
Dorothy & Jim Demo - Sea Colony -
Dear Sylvia,

Dealing with you and Echo has been a pleasurable experience. From the beginning, you had the energy, confidence, and knowledge we were looking for in an agent. We knew we could trust you to act in our best interests. You didn't disappoint.

You have been generous with your time, and have worked hard at your craft to get us the best offer in a relatively short period of time. You have been there every step of the way through this whole process.

In addition, you are a kind and considerate person who is easy to communicate with. You go beyond your role as an agent when you offer to help with anything to make our life easier. You are the total package.

Thank you for making this experience effortless. We would not hesitate to recommend you to friends and neighbors.

Dorothy & Jim Demo
Lorraine and Victor Budnick -
Dear Sylvia,

We want to thank you for your tremendous effort and professionalism in helping us find a new home and sell our old home.

We appreciate your attention to detail, honest feedback and guidance every step of the way from correctly pricing our former home, advising us on how we could best present it to potential buyers and marketing it in such a way as to draw in a number of interested prospects. As a result, our home sold quickly and at our asking price. Your work didn't stop there. When there were a couple of obstacles to the closing, you helped us resolve them painlessly. We believe that as a result of your persistence, the sale process went smoothly and to a wonderful family.

With regard to our current home, your skills as a listener and knowledge of the market helped us find a great fit for our needs. You supported us and were present throughout the process with an upbeat, balanced and calm approach in an often difficult and challenging negotiation. What is truly amazing is that we were able, with your skill and diligence, to complete all of this in less than two months from the day we began this process.

We have never had such a positive experience with buying or selling a home! We thank you...

Best,
Lorraine and Victor Budnick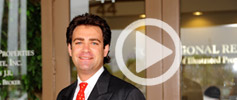 Jeff's video blog. Learn all the Tips and tricks of buying and selling Palm Beach Gardens real estate from Jeff himself.
Tune in now!
Jeff feels that picking your agent is like picking your doctor for delicate surgery. You want someone with an impeccable reputation, vastly experienced in negotiations...
Learn More

With over 8.9 Million Internet hits per month from CHRISTIE'S alone, Jeff's affiliations with Illustrated Properties, Leading Real Estate Companies of the World, Luxury Real Estate, Luxury Portfolio...
Learn More