Why sail 63 miles when a taste of the Caribbean can be found in Abacoa!
The Caribbean is 63 miles to east of Jupiter via the Atlantic Ocean, but whenever we want a taste of The Islands, we head on over to Jumby Bay Island Grill at the Abacoa Town Center.  Since Abacoa homes for sale in Jupiter, Florida was under construction, Jumby Bay Island Grill has been a mainstay. The reason is the combination of delicious food and a separate bar atmosphere. We dined out there recently and sat outside. The kids love it, not only for the food and fun atmosphere, but also the Wikki Stix. Wikki Stix are these plastic sticky sticks the kids can bend into whatever shape they can think of. They love them and more importantly take away that needed 20 minutes of distraction. The food, of course, has an island flair. My son ordered baby-back ribs off the "Livin Off Deh Land" section. Danish baby-back ribs smoked, grilled, and basted with tangy BBQ sauce and served with sweet potato fries kept him smiling. My wife ordered the blackened scallops in the "Green Tings" section. It came with spinach and arugula, corn, red onion, bleu cheese crumbles, bacon, and a ginger citrus dressing. I tried a dish from "Specialties from Deh Sea". "Jumby" Laya is a spicy mix of shrimp, andouille sausage, chicken, peppers, onion, celery, and tomatoes served over basmati rice. It's guaranteed to clear the senses and it did. Drinks were awesome. They had a 2-for-1 special. We had some type of a Vanilla Daiquiri that was divine. Inside they had the FSU game on. Lots of traffic from the University was there. The bar area, which is separate, was packed. It's fun to sit outside and great people watching, too, in downtown Abacoa not far from all the Abacoa real estate. Jumby Bay is located at 1203 Town Center Drive in Jupiter, Florida.  Their phone number is 561-630-2030.  Happy Eating!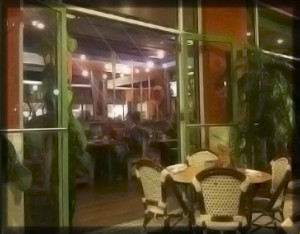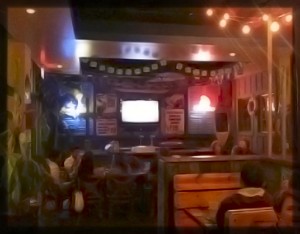 We will match you with the perfect
community to fit your needs.
Start Matching
Celebrity Homes
from Beverley Hills
to Palm Beach
Never-before-seen-photos of your
favorite celebrity homes
View More Celebrity Homes
---
Previous Post >
Sushi Yama Asian Bistro has the most different sushi in Palm Beach Gardens!
Posted on: by Jeff Lichtenstein
< Next Post
Joseph's Classic Market is the specialty market without the specialty prices!
Posted on: by Jeff Lichtenstein
Email me when new listings are available!
Email me when my dream home hits the market
Login to view this property
or Create your MyHomes account today?
Don't have an account yet?
In only 30 seconds you will have full access to property, community info and SOLD data you can't get anywhere else.