West Palm Beach Spotlight: New Luxury Rental Properties Planned For Downtown West Palm Beach | Developers Anticipate Continued Future Growth
The rental market in West Palm Beach is continuing to grow substantially. Over 800 new luxury rental units will hit downtown West Palm Beach within the next year or so. The results of these new construction projects will be a 12% increase in downtown rental inventory. Factors such as job and population growth, low inventory, and increased rental rates all play a factor in the demand for rental housing.
There are 3 new projects set to open within a year: The Alexander at 333 Fern Street, a Park-Line Property across from the new Brightline Train Station, and the Broadstone City Center at 410 Datura Street. While the immediate glut of supply could potentially cause rental rates to soften in the short-term, investors are banking on West Palm Beach's continued growth. I had the pleasure of speaking with Dan Weil from the Real Deal regarding this topic and you can access the article here.
Statewide, Florida businesses created 21,900 new jobs in May and the unemployment rate dropped to 4.3%, the lowest rate since August 2007. New industries moving into the area such as Scripps and United Technology will continue to be a big part of that growth. Palm Beach County population grew by 22,000 people, up 1.5% from July 2015-July 2016, and census bureau figures show that Palm Beach County added more people than 39 states combined and that its growth rate of 1.5% was faster than that of 41 states. Florida's population is also ranked the 4th fastest-growing state in the nation.
The demand for rentals is apparent in the low occupancy rates where buildings such as One and Two City Plaza and CityPlace South Tower have less than 5% of the inventory currently listed for lease and where the rental rates have appreciated approximately 20% over the last 4 years.
The Alexander is a 16-story high-rise located at 333 Fern Street which will be comprised of 205 apartments. The building will offer a modern, chic esthetic with 1- and 2-bedroom apartments available, along with a host of amenities. There will be a pool & spa deck overlooking West Palm Beach's waterways, an outdoor kitchen, clubroom, 24-hour fitness center, and an executive business lounge. As an incentive, the Alexander will be offering prospective residents 45 days of free rent. Rental rates are ranging from $1,800-$4,000 per month.
The Park-Line Property across from the Brightline Train Station will be located at 501 Evernia Street and is aimed to attract commuters and people 'on-the-go' who will be using the new train system frequently. This will be a 24-story apartment building with 290 units available. Each unit will feature floor-to-ceiling windows and lots of amenities, including a full-service poolside lounge, open-air cross course, yoga law, fitness center with juice bar, private cabanas, outdoor grills, shaded dog parks, and even a pet grooming salon!
The Broadstone City Center will also be close to the Brightline Station and will be a 315-unit, 8-story building. This building will offer 1-bedroom, 2-bedroom, and studio apartments featuring granite counters and stainless appliances. Amenities will include a parking garage, resort-style pool, expanded fitness studio, and a yoga studio. Prices are expected to range from $1,375 for the studios to $2,300 for the 2 bedroom units.
I look forward to the continued growth and development of our beautiful city and I am excited by the expansion that Brightline brings to the residents and business owners in West Palm Beach.
Would you like to be featured in the downtown "West Palm Beach" Spotlight or know someone who would? Let us know!
An Echo agent is available to handle all your questions and real estate needs.
We will match you with the perfect
community to fit your needs.
Start Matching
Celebrity Homes
from Beverley Hills
to Palm Beach
Never-before-seen-photos of your
favorite celebrity homes
View More Celebrity Homes
Related Posts
Rare Annual Rental | 35 Bermuda Lake Drive
February 15, 2019
In BallenIsles
West Palm Beach Spotlight: Wanderer Bracelets
July 6, 2017
In WPB condos
701 S Olive Avenue #604 | Two City Plaza Condos For Sale | West Palm Beach Condos For Sale
June 8, 2017
In Two City Plaza
---
Previous Post >
Would You Like A Photo of Your Home? | Hurricane Insurance Claims
Posted on: by Jeff Lichtenstein
< Next Post
Irma is Over | Let's Work Together | Free Help, Essential Info
Posted on: by Jeff Lichtenstein
Email me when new listings are available!
Email me when my dream home hits the market
Login to view this property
or Create your MyHomes account today?
Don't have an account yet?
MyHomes lets you do more
In only 30 seconds you will have full access to property, community info and SOLD data you can't get anywhere else.
Login to view this property
or Create your MyHomes account today?
Create an Account
*All fields are required
After you sign up, we will send you a PIN to your mobile phone or email to complete account activation.
Privacy Policy
MyHomes lets you do more
In only 30 seconds you will have full access to property, community info and SOLD data you can't get anywhere else.
Login to view this property
Please verify your account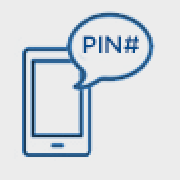 A confirmation PIN number has been sent to your phone