Palm Beach County FHA Approved Single-Family Homes, Townhomes, Condos
Q: Often, we get asked, "How do I know if a property is approved for FHA loans? According to a mortgage lender I use…"
A: The FHA approval list is specifically for condos. Here's the link to the search. I just put in state and county and search for "approved" projects. There's not a lot, 40ish I think in all of Palm Beach County.
https://entp.hud.gov/idapp/html/condlook.cfm
If the property is a single family or townhome, it will be eligible for FHA, the only exception being for properties in need of major repair. The FHA program has stricter requirements on the condition of the property than a conventional loan.
It's up to the listing agent to check the FHA financing box when putting a property on the MLS; sometimes they know about repairs that would come up with the FHA loan.
More commonly, they just don't check the box or they don't know enough about the FHA program and think it'll be tough to close. I've run into some people that think FHA appraisers are tougher on value than conventional, but comps are comps; if the property is in good shape, it won't matter if the buyer uses conventional or FHA financing. Unfortunately for single family or townhomes, you'll have to call the listing agent to feel them out as to why they haven't listed FHA as acceptable financing.
Q: Another question that gets asked is if country club and gated communities are eligible for FHA Approved Loan?
A: Yup, potentially any single family or townhome is FHA eligible; however the max FHA loan amount in Palm Beach County is $345,000. And we can't finance any equity memberships, etc., it has to be verified cash from the buyer.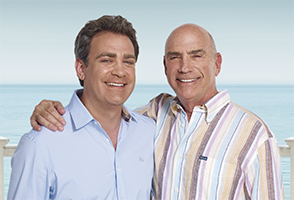 JEFF LICHTENSTEIN
jeff@jeffrealty.com
561-346-8383
JEFF AND CARY LICHTENSTEIN
We make your home our business
ILLUSTRATED PROPERTIES
7100 Fairway Drive, Suite 44
Palm Beach Gardens, FL 33418
Fax 561.277.2500
You can read my full Bio here.
Posted in real estate on September 26, 2015 at 3:36 am.
We will match you with the perfect
community to fit your needs.
Start Matching
Celebrity Homes
from Beverley Hills
to Palm Beach
Never-before-seen-photos of your
favorite celebrity homes
View More Celebrity Homes
Related Posts
Just Listed | Gorgeous in Golf Villas | 445 Brackenwood Lane N
July 3, 2020
In PGA National
Just Listed | Jupiter Plantation Perfection | 825 Center Street #10b
July 1, 2020
In Jupiter
Just Listed | Pretty in PGA National | 305 Brackenwood Circle
June 29, 2020
In Palm Beach County homes
---
Previous Post >
21 Lexington Lane W #C | Lexington Green | PGA National
Posted on: by Jeff Lichtenstein
Email me when new listings are available!
Email me when my dream home hits the market
Login to view this property
or Create your MyHomes account today?
Don't have an account yet?
In only 30 seconds you will have full access to property, community info and SOLD data you can't get anywhere else.