Lanae Explains HOA Dues for West Palm Beach and Singer Island Condos
Many buyers that I meet in West Palm Beach and Singer Island tell me they want a building with low HOA fees. However, sometimes lower is not always better, especially when it comes to sacrificing services and foregoing a reserve fund, which can lead to huge assessments down the road. I think that if people understand exactly what the HOA dues are, what they cover, and how they will benefit them, then they would have a much easier time evaluating the expenses of a building and appreciating the value that they provide. When you add up and compare all of the things you pay for in a single family home in comparison to a condo, you can more easily appreciate the value that the dues provide and see how quickly expenses add up.
What HOA fees Pays for:
Maintenance of the building. Painting, pressure cleaning, window washing, AC Compressors, Heat pumps, elevators, grounds, landscaping, pool, roof, lobbies, gates, security, building hazard insurance, common area maintenance, security such as guard gates and security cameras, common areas, real estate taxes, etc..
Valet, concierges, doormen, security guards, janitorial, pool service, managers, landscapers, guard house attendants, and wait staff. Some buildings will hire a management company to take care of the daily operations of a building, while some older buildings will forgo a property manager altogether and leave the tasks of running the building and grounds to the HOA Condo Board.
Reserves are collected to pay for the maintenance and repair over an extended time period, usually 20-40 years. This money will keep growing, and as things wear out and need to be replaced or repaired or simply renovated, there will be money set aside to take care of these items. Items like new lobbies and amenities, which can start to look tired and out of date as time goes by, new floors, painting, elevators, pavement, walkways, balconies, concrete restoration, roof repairs and replacement, and the list goes on.
Many older buildings do not have reserves or do not carry enough reserves to pay for issues or renovations. Reserves help keep the values of a building high because there is money to take care of the building and keep it looking new. Buildings will typically start to look run down and neglected if there is no reserve account because the owners and HOA board will not want to spend the money to fix issues as needed. Most buildings nowadays base their HOA dues on a cost per square foot basis although some buildings will charge a flat fee for all owners in the building regardless of the size. In some older buildings, the HOA is based on the higher floor units with the better views paying a larger share of the expenses.
If the building is not carrying at least 10% in reserves, financing will also be more difficult and require a larger down payment, typically 25% down instead of 5-10%. Some lenders will not loan on a building that does not carry large enough reserves. This is an important question to ask your lender before deciding who to use for financing.
Ask to see the budget when evaluating a building's HOA dues as there are some important things you will want to ask such as:
Are there reserves and how much? Are the reserves fully funded? If not, how much?
What does the HOA pay for? You can see all of this on a line item basis on the annual budget.
What repairs and renovations have been done in the past? If it is an older building you will want to know the age of the roof and if there is concrete restoration needed.
How many assessments have there been and how much were the owners assessed?
Are there any assessments planned for the future and how much do they anticipate they will cost? Will they be covered by reserves?
There are a lot of things to consider when evaluating a condo building's HOA budget, but one of the most important things you can do is to hire an experienced Realtor specializing in condos. Someone who knows the area and the buildings you are interested in. Someone who can help guide you and make sure you are asking the important questions and making the best decisions for you.
Lanae Barnes is available to handle all your questions and real estate needs. Give her a call at (561) 236-9617 or email her at Lanae@JeffRealty.com.
Thank you,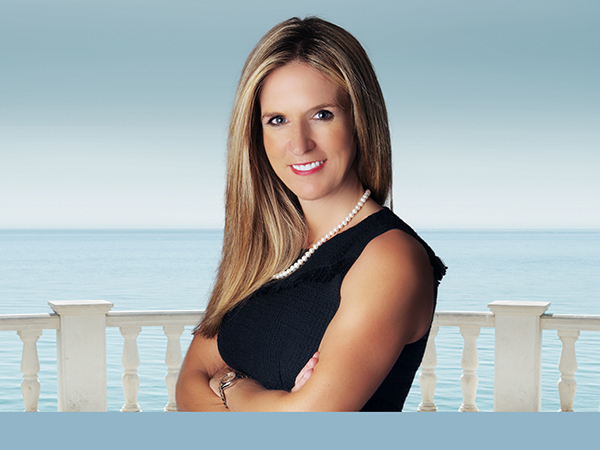 LANAE BARNES
lanae@JeffRealty.com
561.236.9617
JEFF & CARY LICHTENSTEIN
We Make Your Home Our Business
7100 FAIRWAY DRIVE, SUITE 44
PALM BEACH GARDENS, FL 33418
F: 561.277.2500
JEFFREALTY.COM
CLIENT REVIEWS AND COMMENTS
You can read my full Bio here.
---
Login to view this property
or Create your MyHomes account today?
Don't have an account yet?
MyHomes lets you do more
In only 30 seconds you will have full access to property, community info and SOLD data you can't get anywhere else.
Login to view this property
or Create your MyHomes account today?
Create an Account
*All fields are required
After you sign up, we will send you a PIN to your mobile phone or email to complete account activation.
Privacy Policy
MyHomes lets you do more
In only 30 seconds you will have full access to property, community info and SOLD data you can't get anywhere else.
Login to view this property
Please verify your account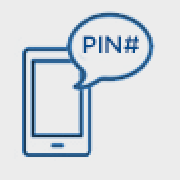 A confirmation PIN number has been sent to your phone