Lanae's List Of Top Things To Do On Singer Island
#1. Singer Island Beach – Named after the Singer Sewing Machine magnate, Paris Singer, this beach is one of the most beautiful wide stretches of beach in Florida, with 7 miles of soft white sand and reefs to snorkel and explore. Bring your snorkeling gear, rent a jet ski, try parasailing, or simply lounge on the beach or swim in the ocean. Go for an early morning walk and see if you can see any of the endangered sea turtles nesting. Just be sure not to shine any lights on them and to keep your distance. Singer Island Ocean Mall is just across the street with great tourist attractions, restaurants, and live music on the weekends.
#2. Palm Beach Shores & the Lake Worth Inlet – This is one of my favorite spots in Palm Beach County. Rent a bike, take a stroll, or go for a jog past Sailfish Marina and along the inlet while you watch the boats coming and going. Sunrise and sunset are great times to take photos and enjoy the scenery.
#3. Peanut Island – Is a local favorite hang-out spot and is the place to be on the weekends. Come by boat, jet ski, kayak, paddle board, or take the water taxi. You won't be disappointed. This 80-acre man-made island was named Peanut Island after the state allowed the island to be used as a shipping terminal for peanut oil. There are beautiful sand bars and beaches and great snorkeling around the man-made reefs. You can also take a hike around the island, visit JFK's bunker, and BBQ at one of the pavilions.
#4. John D. MacArthur Beach State Park – Indisputably one of the most beautiful state parks in Florida, John D. MacArthur Beach State Park sits on the north side of Singer Island and encompasses both sides of the Intracoastal and out to the ocean. There are biking and hiking trails, places to fish, kayak, paddle board, swim, snorkel, and sunbathe. I love this park because it is very secluded, peaceful, and beautiful. On any given day you will see people out wading in the knee-deep waters of the Intracoastal, fishing, kayaking, and paddle boarding. I like to paddle through the mangroves at Big Munyon Island and catch some rays on the beach at Little Munyon where people like to anchor their boats and relax on the beach.
#5. Sailfish Marina – There is always something happening at Sailfish Marina. Every Thursday night there is a sunset celebration where the local artisans sell their wares. You will find handmade jewelry, pottery, candles, artwork, and more. There is also live music on Thursday and on the weekends. This is a great spot from which to watch the sunset over the Intracoastal and Peanut Island while sharing a rum bucket. Take a fishing charter or rent a boat at the marina and be sure to stop and feed the fish off of the dock or seawall. This is also a great family spot.
#6. Phil Foster Park – Tuesday mornings at 5:30am, come join me and the Palm Beach Road Runners for the Blue Heron Bridge Run. We ride 20 miles up the island by the end of the run. This is also where I did my dive certification and is a favorite spot for divers, snorkelers, and a great swimming area. Just be sure to come at high tide when the water is the clearest.
#7. The Resort at Singer Island – I love this place. I used to sell condos on-site here for the developer, WCI Communities, and some of my dear friends still live here in the residential area of the hotel. There is a fabulous oceanfront restaurant called 3800 Ocean and a beautiful lounge where they make a killer martini and fresh-squeezed margarita. Visit the Si Spa at the end of your day for a blissful massage before you head to a romantic dinner.
#8. Ocean Mall – Head to Ocean Mall for some great knick-knacks, swim wear, and ladies summer wear, which is every day on Singer Island. Pick up a mask and snorkel before heading out to the beach or end your day at Two Drunken Goats or Johnny Longboats where you will hear live music on the weekends. The plates are big enough to share and reasonably priced. There is also a place to stop for bagels and coffee after your morning stroll.
#9. Condo shopping with my customers tops the list. From Palm Beach Shores to Ritz-Carlton Residences to Water Glades and everything in between, there is a little piece of paradise here for everyone. I'm lucky to live here and I'm so excited to share it with you. Let's go house hunting!
I hope you enjoy these special places on Singer Island as much as I do and I hope to see you out there.
For questions or information on listings in the area, please contact Lanae Barnes of JeffRealty.com at 561.236.9617 or lanae@jeffrealty.com.
We will match you with the perfect
community to fit your needs.
Start Matching
Celebrity Homes
from Beverley Hills
to Palm Beach
Never-before-seen-photos of your
favorite celebrity homes
View More Celebrity Homes
---
Email me when new listings are available!
Email me when my dream home hits the market
Login to view this property
or Create your MyHomes account today?
Don't have an account yet?
MyHomes lets you do more
In only 30 seconds you will have full access to property, community info and SOLD data you can't get anywhere else.
Login to view this property
or Create your MyHomes account today?
Create an Account
*All fields are required
After you sign up, we will send you a PIN to your mobile phone or email to complete account activation.
Privacy Policy
MyHomes lets you do more
In only 30 seconds you will have full access to property, community info and SOLD data you can't get anywhere else.
Login to view this property
Please verify your account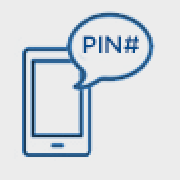 A confirmation PIN number has been sent to your phone