Joseph's Classic Market is the specialty market without the specialty prices!
Palm Beach Gardens is home to some of the finest eateries, bistros, cafes, restaurants and gourmet food selections around. Since there is a strong influence from the northeast population of the country here, we tend to get dining places that resemble the places back home. Add to this list Joseph's Classic Market, which is now open in Palm Beach Gardens.
Joseph's is a family-owned, third-generation establishment with locations in Boca Raton, Wellington, and now close to BallenIsles and Mirasol. When I stopped in recently, inside the bustling tempo reminded me of New York's Little Italy and I found myself rubbing elbows with customers discussing cuts of meat and food preparation styles just like you would at the corner butcher in Manhattan.
Tastefully appointed inside, you won't believe the spread of meats, seafoods, poultry and produce awaiting your selection. All offerings are of the highest quality and you can choose from prepared items or those awaiting your personal touch. My wife and I chose a prepared dish and Joseph's provides a small area for dining inside or out, and the people watching is great, just like in New York! We chose to eat and people watch.
Although we have other smaller, similar gourmet food shops in the Jupiter/Palm Beach Gardens area, Joseph's Classic Market takes the concept up a notch in both size of the facility and in the quantity of food being offered. Its central location at the NE corner of Northlake Boulevard and Military Trail makes it handy for residents of BallenIsles, Steeplechase, Mirasol and PGA National.
If you miss the personal touch in today's supercenters or grocery chains, give Joseph's a try. Whether dining inside with a small dinner for just two, buying specialty items for guests coming to town, or ordering catering for a big upcoming event, you won't be disappointed. Joseph's Classic Market is located at 4409 Northlake Boulevard in Palm Beach Gardens.   Joseph's Classic Market's phone number is 561-799-0322.  Happy Eating!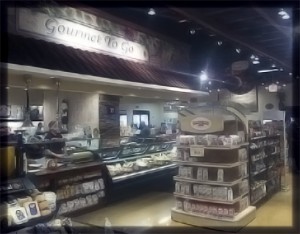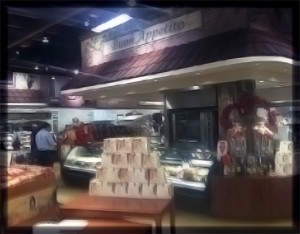 We will match you with the perfect
community to fit your needs.
Start Matching
Celebrity Homes
from Beverley Hills
to Palm Beach
Never-before-seen-photos of your
favorite celebrity homes
View More Celebrity Homes
---
Previous Post >
Why sail 63 miles when a taste of the Caribbean can be found in Abacoa!
Posted on: by Jeff Lichtenstein
Email me when new listings are available!
Email me when my dream home hits the market
Login to view this property
or Create your MyHomes account today?
Don't have an account yet?
In only 30 seconds you will have full access to property, community info and SOLD data you can't get anywhere else.