Is Your Child College-Bound?
Preparing for College Life
Recently I found a local gem in Abacoa while navigating the college process a second time for my younger daughter! The value I received in just one appointment, with Jason Flaherty, Owner and Executive Director of the Jupiter Sylvan Learning Centers, was generous and the  time he took to sit and discuss how his Sylvan Center works and what he offers after free testing with my daughter on the ACT.  He didn't just review a set plan; he mapped out important steps and discussed specifics requirements along with an action plan specific to my daughter for FL State choices as well as out of state options.   
 The goal is to "get kids to enjoy learning" Jason said, "which gives confidence to do better in everything else." He takes great effort to hire only teachers with certification as instructors along with Sylvan's required 20 hrs. Online training and then shadowing time. His Staff was very professional and helpful, Director Jennifer Leiv was very courteous and knowledgeable. They truly put forth genuine effort and support for parents and student
Obtaining a college education requires a lot of time, effort and careful planning by parents and students working together. To help navigate the college prep process, Sylvan offers a free, college prep workshop for parents or the opportunity for a college consult with a Director at Sylvan.
Jason's Top 5 Tips to Help You Prepare For College Life
During Up Coming Summer Season
Start Early – Consider your child taking summer enrichment classes for key subjects like math, reading and creative writing. Dedicating a few weeks of your summer to intellectual and academic pursuits can help your child get ahead!
Prepare for Tests –  Summer provides the perfect opportunity to take a prep course or   obtain academic assistance to prepare for the SAT and ACT autumn exams. Our highly personalized and targeted approach focuses on the exact skills needed to successfully answer test questions. For many students, skills can be mastered to raise test scores in as little as five to twelve weeks.
Don't Miss Opportunities – It's important that students take charge of their education. Seek out opportunities proactively rather than reactively. Sylvan is teaming up with area High school guidance counselors and principals to implement "Reduce the Stress: Ace the Test" SAT/ACT practice test events that also serve as fundraisers for participating schools.
Seek Support and Help from Your Family – The college preparation process can be stressful for your child – and for parents.  We parents want to help our children reach their goals and act as a resource during this critical time.
Enjoy the Journey – Have fun and enjoy the rest of your summer, but make sure that your child stays active. Have them take a summer school class or tutoring to get ahead, get a job or consider volunteering at a variety of community-based organizations or charities. These initiatives can allow your child to learn more about potential careers and areas of interest.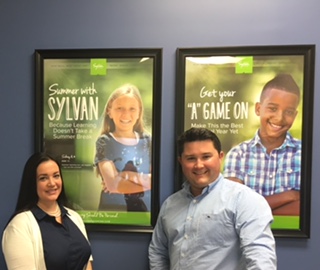 Sylvan Learning offers a free "Test Stress: A Parent's Real Guide to College Test Prep," dedicated to helping families navigate through the SAT/ACT and the complex college admissions process. This interactive parent seminar features advice from Sylvan educators and leading college admission experts, college coaches and guidance counselors to help parents understand how to create a successful plan for the test-taking season.

For more information and to learn more about Sylvan's free parent seminars and Sylvan's SAT/ACT Prep program, call 561 -203-7179 
Address:
2525 Military Trail, Suite 201 in Jupiter
Located in the Sea Plum Plaza with Publix
                    OR
6169 S. Jog Road, Suite B1
Lantana & Jog in Lake Worth
561.432.0444 
Sylvan4Schools STEM@Sylvan  SylvanBlogs
Best Regards,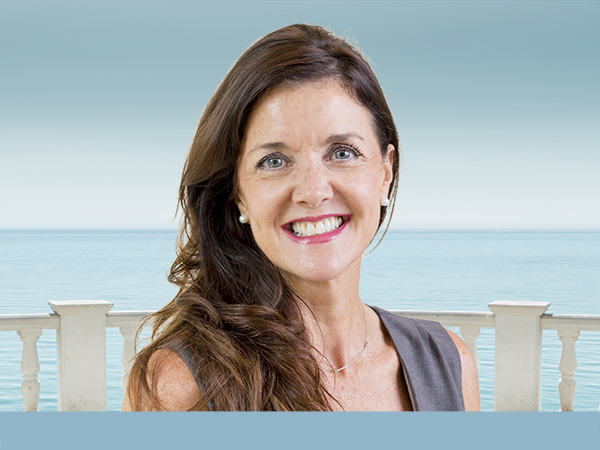 LISA RENEE SILVAGNI
LisaRenee@JeffRealty.com
561.537.6011
JEFF & CARY LICHTENSTEIN
We Make Your Home Our Business
7100 FAIRWAY DRIVE, SUITE 44
PALM BEACH GARDENS, FL 33418
F: 561.277.2500
JEFFREALTY.COM
CLIENT REVIEWS AND COMMENTS
You can read my full Bio here
We will match you with the perfect
community to fit your needs.
Start Matching
Celebrity Homes
from Beverley Hills
to Palm Beach
Never-before-seen-photos of your
favorite celebrity homes
View More Celebrity Homes
---
Email me when new listings are available!
Email me when my dream home hits the market
Login to view this property
or Create your MyHomes account today?
Don't have an account yet?
MyHomes lets you do more
In only 30 seconds you will have full access to property, community info and SOLD data you can't get anywhere else.
Login to view this property
or Create your MyHomes account today?
Create an Account
*All fields are required
After you sign up, we will send you a PIN to your mobile phone or email to complete account activation.
Privacy Policy
MyHomes lets you do more
In only 30 seconds you will have full access to property, community info and SOLD data you can't get anywhere else.
Login to view this property
Please verify your account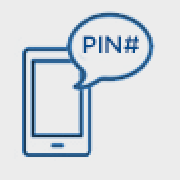 A confirmation PIN number has been sent to your phone