Frenchman's Creek | POA Maintenance Services | Frenchmans Creek | Jeff Lichtenstein
Frenchman's Creek | POA Maintenance Services | Frenchmans Creek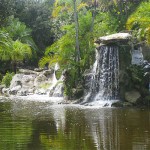 All residents of Frenchman's Creek have the responsibility to enjoy themselves and not be concerned about the day-to-day issues of caring for their house
Frenchman's Creek's Palm Beach home owners services take care of all maintenance concerns while the residents play golf, tennis, enjoy the Beach Club, or have a relaxing meal
Frenchman's Creek POA Maintenance Services provided to all homeowners and included in the maintenance fees are:
Maintenance of common areas
Cable TV service, including all premium cable channels
24/7 Security including a full-time paramedic
Maintenance of roads and community infrastructure
Maintenance of lakes and waterways
Hurricane preparation, shelter, and post cleanup services
Security alarm monitoring
Street and post lights and mail box repairs
Wild animal trapping and removal
Dog park maintenance
POA Maintenance Services provided to Patio, Villa and Town home residents:
Landscape maintenance including irrigation and plant replacement around homes
Driveway and gutter cleaning
Repair and replacement of side and back yard fences
Painting of the house trim every three years and a full painting every six years
Additional Maintenance Services available for a fee include:
Patio cleaning
Hurricane shutter installation and preparation
Weekly house watch services
Interior and exterior house repairs
Dog and cat sitting
Airport and local transportation
Dry cleaning home pickup and delivery
We will match you with the perfect
community to fit your needs.
Start Matching
Celebrity Homes
from Beverley Hills
to Palm Beach
Never-before-seen-photos of your
favorite celebrity homes
View More Celebrity Homes
---
Previous Post >
Frenchman's Creek | Security & Paramedic Program | Frenchmans Creek
Posted on: by Jeff Lichtenstein
< Next Post
Frenchman's Creek | Area Amenities | Frenchmans Creek | Jeff Lichtenstein
Posted on: by Jeff Lichtenstein
Email me when new listings are available!
Email me when my dream home hits the market
Login to view this property
or Create your MyHomes account today?
Don't have an account yet?
In only 30 seconds you will have full access to property, community info and SOLD data you can't get anywhere else.