Foreign Buyers in Florida Real Estate | Discover The Ins & Outs of Buying if You Are Foreign
If you are a Foreign National citizen you would be well-advised to understand the differences between foreign and U.S. home buying process, as well as the tax implications of owning a second home in Florida. All real estate information applicable to Florida can be found on

Jeff Lichtenstein's website

.

Focus on Existing Properties in Established Developments

Real estate consultants have been advising foreign nationals to give preference to existing properties in established developments. This avoids the problems associated with unsuccessful developments where the nature of the development and the surrounding area can change quite dramatically if the original developer goes into default and the property is taken over by a different developer. While this may mean that you miss the opportunity to buy at so-called "pre-construction" bargain prices, the reduction in risk may prove well worth the slightly higher price.

Qualifying to Buy

Some lenders require that buyers place closing costs plus 12 months of principal, interest, taxes, and insurance (PITI) in a U.S. bank account. They may also require foreign nationals to put more money down, as much as 25 – 30% and demonstrate that they have liquid reserves available to cover 3 to 6 mortgage payments.

Financing and Closing Costs

Begin the loan pre-approval process before you begin searching for a home or condo in Florida. The seller will know that you are fully prepared and "qualified" to buy. Expect the length of your mortgage loan to differ from what you may be used to.

Mortgage Types for Foreign National Investors

The basic fixed rate and adjustable (variable) rate mortgages will generally be familiar to foreign nationals buying in Florida. While there appears to be enough similarities in terminology, Foreign Nationals buying property in Florida will think that the mortgage system is similar to the process of buying a property in their home country.

Foreign National Mortgages work differently when financing property in Florida

The one thing that every foreign national citizen buying in Florida must remember is to not make assumptions about how mortgages work in Florida. Many of the differences will be minor, but others might just make the difference between a successful purchase and non-productive purchase. Be prepared to wait three to five weeks or more to close on your Florida real estate property once you have a signed purchase contract.

Minimizing Taxes & Protecting Your National Health Benefits

Even though you are a citizen of another nation, you may be treated as a U.S. citizen for tax purposes if you spend too much time at your Florida get-away. Limiting your time in Florida to less than six months each year minimizes your tax implications. If you rent your Florida property for the portion of the year that you spend in your own country, you will need to file a federal U.S. income tax return and declare your rental income, but you may be able to deduct expenses such as maintenance, utilities or mortgage interest.

Property Taxes

Be aware that non-residents of Florida do not get all of the property tax advantages granted to permanent residents of Florida.

Property Insurance

Property insurance in Florida can be expensive. Insurance companies charge less to insure properties that meet the latest code requirements. Homes and condos that are not located directly on or adjacent to the waterfront or in designated "flood zones," cost less to insure.

Avoiding Estate Taxes and Probate

Foreign nationals can reduce their exposure to U.S. estate taxes. One of the best ways is by placing a non-recourse mortgage against the property. A non-recourse mortgage gives the mortgage-holder recourse only against the property, itself, not against any other assets of the borrower. Properties held by a CBRLT are exempt from Florida probate and thus have no filing requirements for U.S.
We will match you with the perfect
community to fit your needs.
Start Matching
Celebrity Homes
from Beverley Hills
to Palm Beach
Never-before-seen-photos of your
favorite celebrity homes
View More Celebrity Homes
---
Previous Post >
Abacoa in Jupiter | Go To College Without Leaving Your Neighborhood
Posted on: by Jeff Lichtenstein
Email me when new listings are available!
Email me when my dream home hits the market
Login to view this property
or Create your MyHomes account today?
Don't have an account yet?
MyHomes lets you do more
In only 30 seconds you will have full access to property, community info and SOLD data you can't get anywhere else.
Login to view this property
or Create your MyHomes account today?
Create an Account
*All fields are required
After you sign up, we will send you a PIN to your mobile phone or email to complete account activation.
Privacy Policy
MyHomes lets you do more
In only 30 seconds you will have full access to property, community info and SOLD data you can't get anywhere else.
Login to view this property
Please verify your account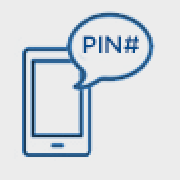 A confirmation PIN number has been sent to your phone