Many homes in South Florida come with marble flooring (some even have marble countertops). This is especially true of high-end homes and condos in West Palm Beach, Palm Beach Gardens, Jupiter, Boca Raton, Wellington, and Palm Beach.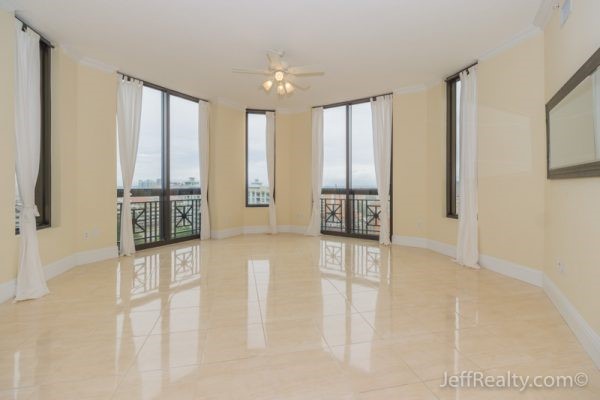 Marble is strong, valuable, and a long-lasting building material, created from natural limestone through the use of heat, pressure, and time. It is commonly used for flooring, countertops, staircases, tables, bars, and fireplace mantels. However, it has the ability to stain easily due to its porous nature and requires care to maintain its luxurious finish. Our step-by-step guide will ensure that you have the tools and knowledge you need to keep your marble flooring and other items looking brand new.
Step 1: Determine whether you have natural or cultured marble
Temperature method: Natural marble and cultured marble absorb heat at different rates. While cultured marble tends to stay at the same temperature as the surrounding air, natural marble is normally colder to the touch than the air around it.
Acid method: Cultured marble will not immediately react to acid while natural marble will create bubbles or fizz upon contact. To test this, you can put a few drops of vinegar on an inconspicuous part of the floor.
Scratch method: Cultured marble is resistant to scratches while natural marble scratches easily. On the same spot where you put the vinegar, lightly scratch the surface with a sharp object such as a paper clip or nail. Using a magnifying glass, check to see whether there are any visible scratches.
*If after trying these methods you are unable to determine whether you have cultured or natural marble, proceed as though it is natural so as not to cause any permanent damage.
Step 2: Remove any existing stains: Use a damp sponge or cloth, lukewarm water, and a mild dish soap to gently rub the stained area until the stain is lifted, then rinse the area well. To avoid stains in the future, wipe up spills immediately to prevent them from getting trapped in the porous marble surface.
Step 3: Use poultice to draw out stubborn stains: Combine hydrogen peroxide, a few drops of ammonia, and some shredded paper towels in a bowl. Mix it until it forms a smooth, thick paste. Make enough to cover the entire stain and apply it to the stain in a thickness of about 1/4″ to 1/2″. Completely cover the poultice with plastic wrap, tape down the edges, and poke a few small holes on top to vent it. Allow the poultice to dry thoroughly (have patience, as this can take up to 48 hours). Once dry, remove the plastic, lightly pour water over the poultice, and wipe it away with a clean, soft cloth. If you can still see the stain, repeat the above steps. Some tough stains require two or three applications.
Step 4: Making sure the entire area is completely dry, remove all dust, dirt, or debris using a clean dry cloth or dust mop. This part is important, as natural marble is soft and scratches easily and you don't want to damage it while polishing it.
Step 5: Wash away grime from the entire flooring area using a soft cloth and warm water. Use a mild dish soap if needed. Rinse well with a clean, damp cloth, and once again, dry the entire surface well.
Step 6: Polish your marble surface. Create a mixture of baking soda and water by mixing 3 tbs. (45 g) of baking soda to 1 quart (0.9 L) of water. Make sure it is fully mixed. Use a clean cloth to apply a thin layer of the mixture to the marble. Allow it to dry for about 5 hours. Use warm water and a clean cloth to rinse the entire surface.
Step 7: Dry and buff the marble with another clean cloth. Use a soft microfiber or chamois cloth to gently wipe down the marble using wide, circular motions. As the surface dries, use progressively smaller circles.
Step 8: Add a sealant (optional). A sealant won't prevent all stains, but will provide some protection to your marble surface. You can easily purchase marble sealant in a spray bottle at a hardware or home goods store. Follow the package instructions carefully, as application steps can vary by brand and sealant type.
And that's it! Regularly following the above steps should have your marble looking as luxurious and shiny as the day it was laid.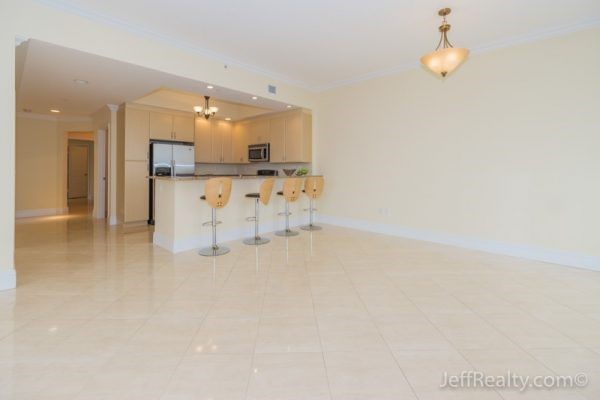 See WPB Condos for Sale | See Jupiter Homes for Sale | See Palm Beach Gardens Homes for Sale
---
Login to view this property
or Create your MyHomes account today?
Don't have an account yet?
In only 30 seconds you will have full access to property, community info and SOLD data you can't get anywhere else.