Donald Trump's Ultra-Wide 27-foot Jupiter Entrance Sign
The cast-stone and gold-plated lettered signage are along the super high visible streets of Alternate A1A in Jupiter and Donald Ross Road which straddles both Jupiter and Palm Beach Gardens. Originally a Ritz-Carlton development, the original smaller entrance sign was on Donald Ross Road and was shared with The Bear's Club. The Bear's Club has only 68 residents and they are a who's who of celebrities who like to keeper a lower profile, like Michael Jordan and his massive estate.
Donald Trump purchased the club in 2012. The facility has 74 resident estates, a golf course, a clubhouse, and hosts lavish parties and weddings. Donald Trump recently held a memorable press conference there where he showcased Trump Water, Trump Steaks, and a host of other Trump products.
Trump National kept a lower profile as well but recently had the small sign defaced. While that was fixed, these huge 27-f00t super wide Trump signs just popped up. Love Trump or hate him you have to give credit for getting this though.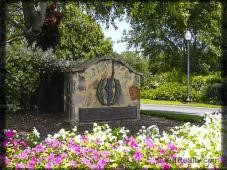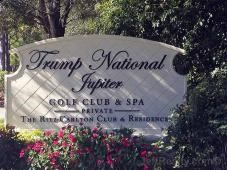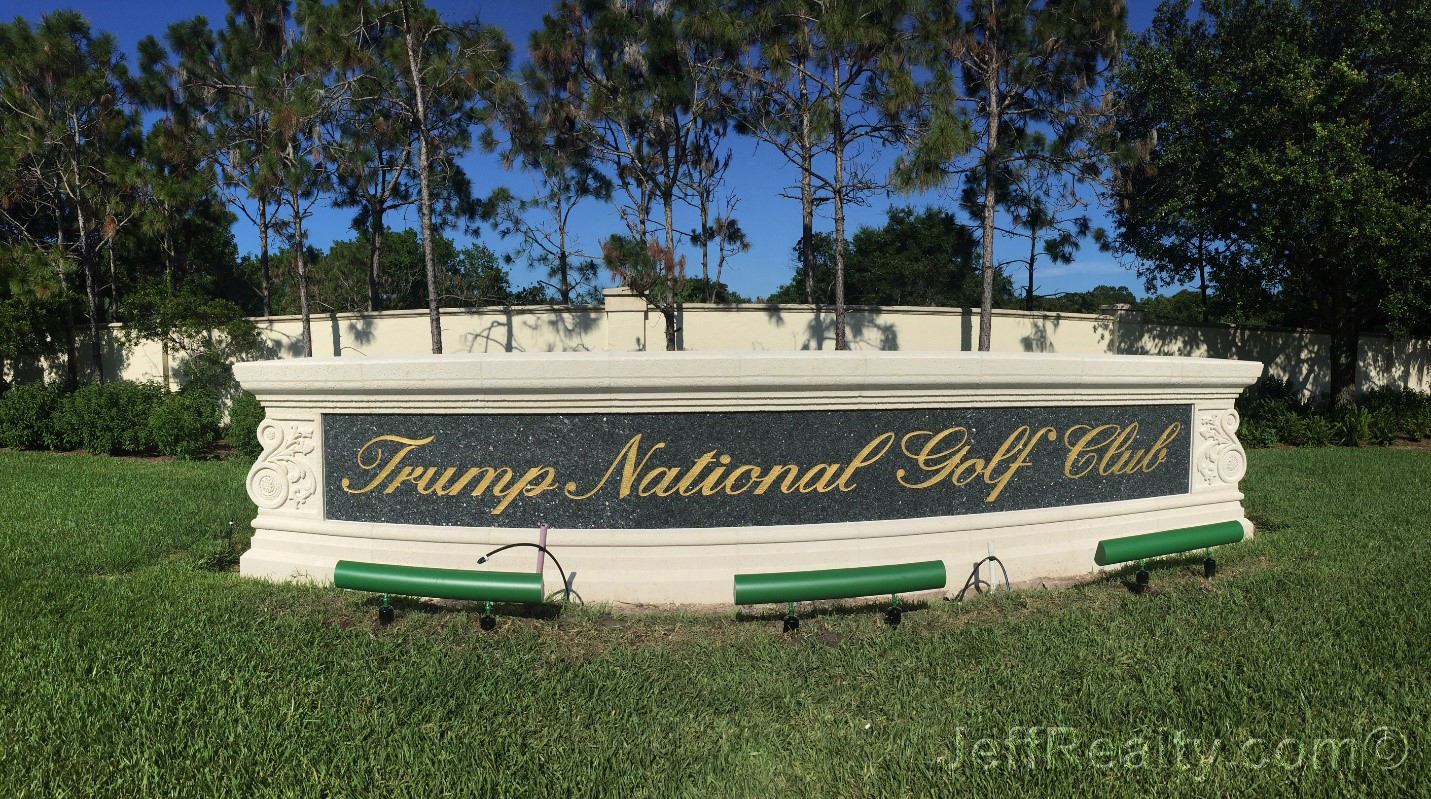 Trump's Ultra-Wide 27-Foot Sign in Cast Stone and Gold
We will match you with the perfect
community to fit your needs.
Start Matching
Celebrity Homes
from Beverley Hills
to Palm Beach
Never-before-seen-photos of your
favorite celebrity homes
View More Celebrity Homes
---
Email me when new listings are available!
Email me when my dream home hits the market
Login to view this property
or Create your MyHomes account today?
Don't have an account yet?
In only 30 seconds you will have full access to property, community info and SOLD data you can't get anywhere else.